5 Tips to Capture Your Own Family Photos Stress-Free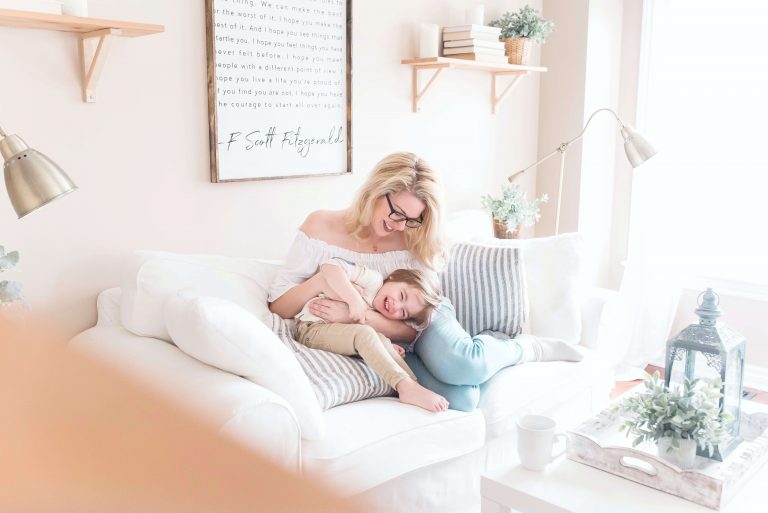 In partnership with Ted's Cameras
We all treasure family photos. If you've decided to skip the shopping mall and take your own family portraits this year, you'll look back on these photos fondly for years to come. But between distracted toddlers, fidgety kids (and adults!) and the never-ending need for snacks, it can be tricky to capture "the" shot — the one you want to print out and send to everyone you know.
We partnered with the experts at Ted's Cameras to share our 5 top tips for family photos without the stress.
Schedule your photoshoot around your kids
To take the best family photos, aim to shoot the portrait at a time when your kids are playful and happy. To capture my kids in a candid way, try asking your little ones for a few minutes of their time and make it fun for them. Play games, make silly noises and faces, ask them to take your picture and show them the photos you've taken of them.
Leave time for breaks, too. If you sense your little ones are getting fidgety on the day, call "cut" for a few minutes and give everyone a break. Pack a selection of snacks to refuel the family and make sure they're fresh and ready for part two of the shoot. Kids love knowing how things work too, so it's a good idea to explain why you're so excited about the shoot!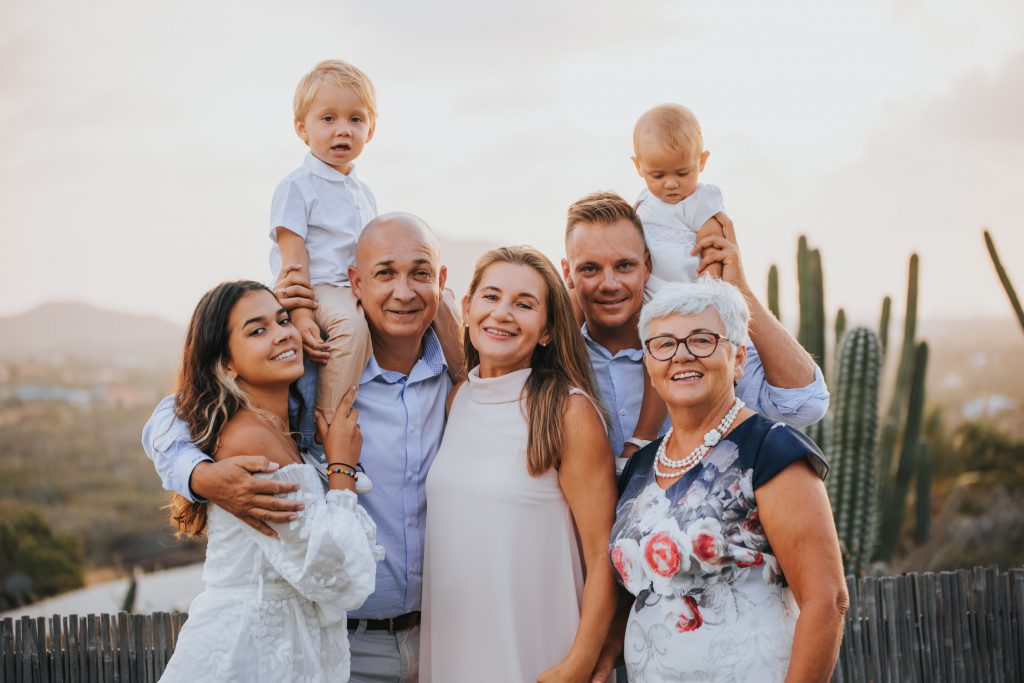 Make sure your camera is ready to go
The shorter the shoot, the easier it will be for everyone involved. In the leadup to the shoot, take the time to adjust your camera settings to suit family portraits.
Here's what to do:
Place your camera on a tripod. A tripod will reduce camera shake and free up your hands so you can experiment with different angles and perspectives.
Adjust the shutter speed to 1/125-sec or faster. This will help you to capture moving objects (like kids) without blur.
Turn the ISO down as low as possible. By lowering the ISO, you'll be able to produce clear, crisp images.
Find the best lighting. If you're outdoors, try shooting during the golden hours when the sun isn't too strong. And if you're indoors, position your family near a window to allow for natural light to flood in.
It's a good idea to shoot in full manual mode to have full control over the results. If you're ready to try shooting independently, read your camera's manual to learn about the settings and wrap your head around the exposure triangle of ISO, shutter speed and aperture. Once you've brushed up on your knowledge, grab your camera and practice, practice and then practice some more! This will give you the confidence to shoot in manual mode.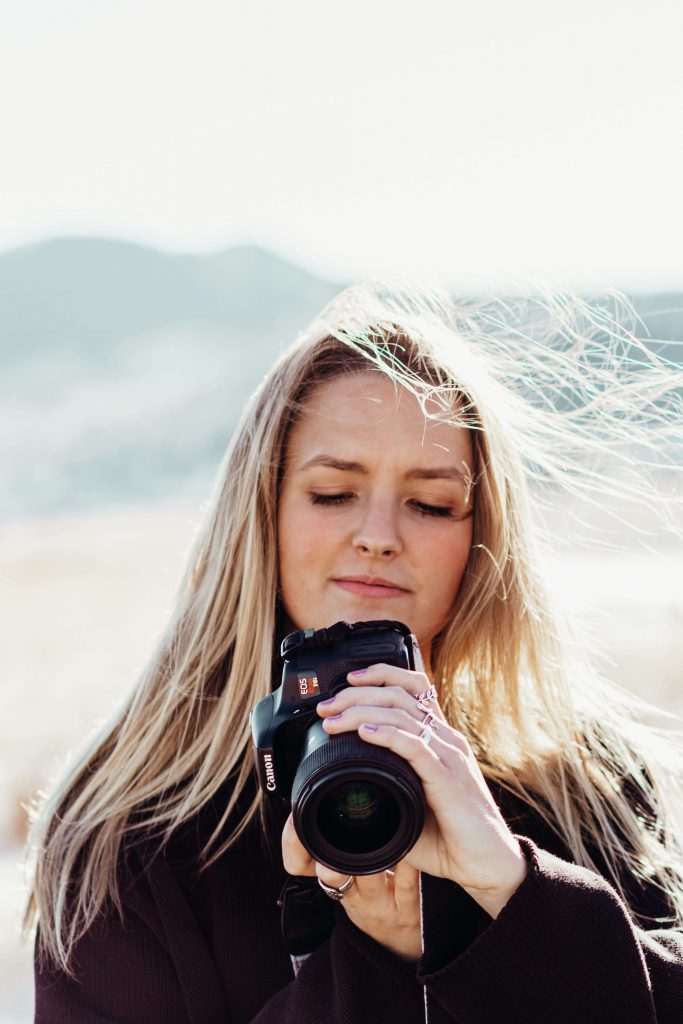 Practice your composition and framing
Ask any photographer and they'll tell you: composition is key to balanced, eye-catching photos. It sounds like an intimidating skill to learn, but with a little practice and know-how on your side, you can master composition.
These are our top tips:
Follow the Rule of Thirds. Divide your scene into a grid of nine boxes and position your subject (in this case, your family) at a point where two lines meet.
Make the most of "negative space." Place your family at the bottom or to the side of the scene, and fill the rest of the frame with the sky or another landscape.
Look for leading lines. These are easy paths for the eye to follow that lead to the subject of your photo. Outdoor family photo ideas include positioning your family at the end of a driveway.
Remove distracting objects in the background. We like to call this "decluttering."
Scan the scene for natural frames. Your family may be able to pose inside a naturally occuring frame.
Play around with different perspectives. This can be something as simple as shooting from above or below, looking for the right and interesting angle, or cropping in a little closer to your subjects.
Ask your family to move close together. Try having everyone as close as can be. Just make sure no limbs are cut out of the frame before you press the shutter.
Most importantly, take notice of all the little details and moments you know you'll want to look back on in many years to come.
Use a remote control
Do you want to be in your family photos, too? This tip is for the family members who are playing photographer and subject.
Rather than putting your camera on self-timer and making a mad dash to be in front of the lens, call on a remote control to help. That way, you have time to frame your portrait, get in position and discreetly fire the shutter.
Of course, you can still rely on self-timer if you don't have a remote control (or tripod) yet. If you want to know how to get a toddler to look at the camera, I've found this can help. The blinking light keeps the kids looking at the camera and the whole process is quite quick.
Strike a pose
If your family members are feeling awkward or unsure about what to do, try giving them a little advice on posing.
These are some basic tips for family photo poses:
Bend your limbs. Having a completely straight torso is unnatural in photos, so instruct your family members to bend their arms slightly or lean back against a wall.
Seat some people and stand others. These "levels" will add depth and interest to your family portrait, and it's a great way to highlight the different generations present. For example, you could have all the grandparents seated, and the grandkids standing around them.
Try a moving portrait. Leave space on one side of the frame and ask your family members to slowly walk into this open space as you shoot. This is how to photograph a moving toddler.
Have fun! One of my tips for taking photos with kids is to take funny and candid pictures, too. These will probably end up being your favourite shots!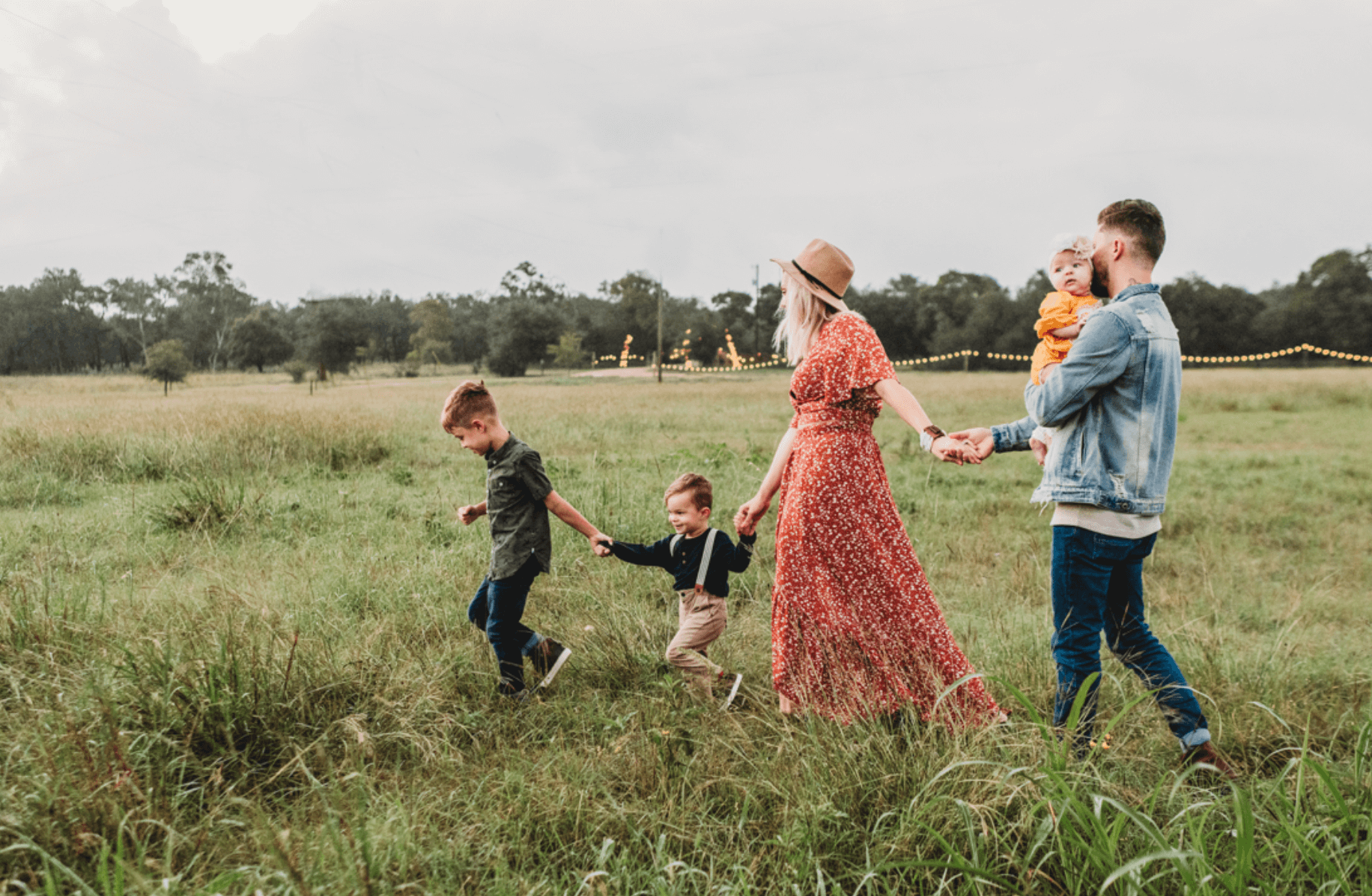 Time to take new family photos!
Once you've shot your first family photos, the rest will be a breeze. We recommend planning these fun family photo shoots once a year so we can see how much your kids are growing every year. If you need to shop for some camera gear, make sure to check out Ted's Cameras website or head to your local Ted's Cameras store.