8 Products to Inspire You to Get Your Home Clean and Organised This Spring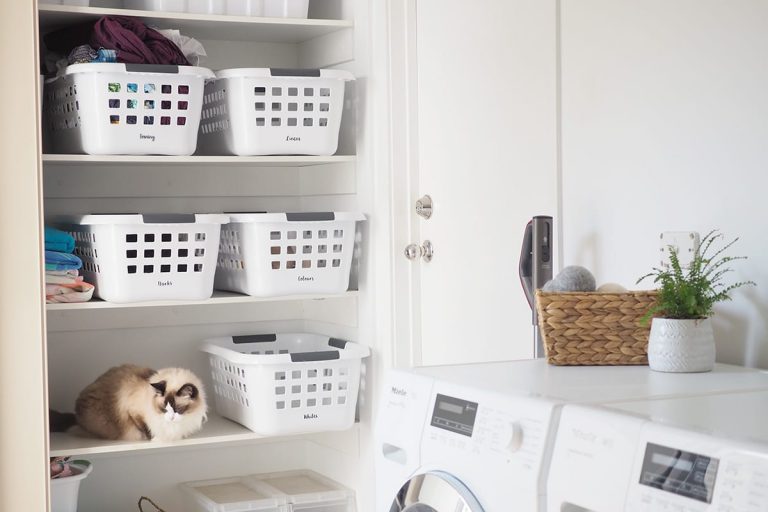 8 Products to Inspire You to Get Your Home Clean and Organised This Spring
Cleaning isn't really my thing. I get it done because it has to be done, but I drag my feet and complain a lot. You know, like a teenager who has been told to clean their room for the eighth time already this week. That's me.
In order for me to feel motivated to clean and organise my home, I like to use nice cleaning supplies and nifty products that make it seem like cleaning up is a fun thing to do. Bribery, I think it's called. Buy all the fun cleaning products and I'll consider using them more often! Again, I'm like a teenager.
Here are eight awesome products to inspire you to get your home clean and organised this Spring. Maybe they will motivate you, too!
Expandable Drawer Dividers from

$

19.95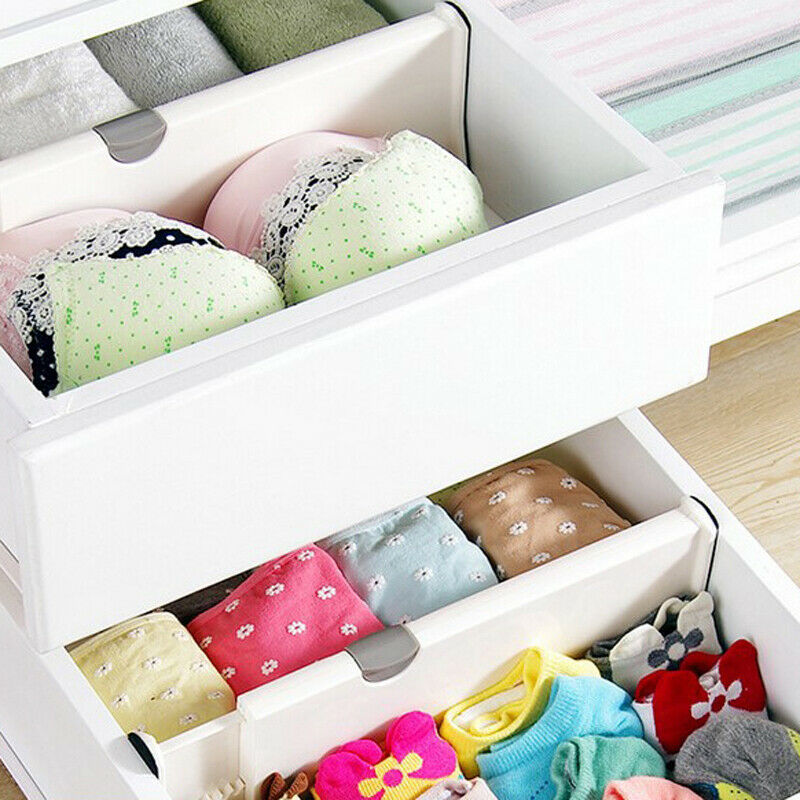 Instantly organise your kitchen utensils, underwear, stationery and paperwork drawers with these expandable and adjustable plastic drawer dividers. You will be amazed at how much extra room your drawers really have once they are organised and clutter-free.
I can think of a dozen places in my home where these drawer dividers would be a godsend. I could Marie Kondo all my stuff and be the tidiest person ever! Definitely one to add to my shopping cart!

Strucket – Soak Strainer Bucket $59.95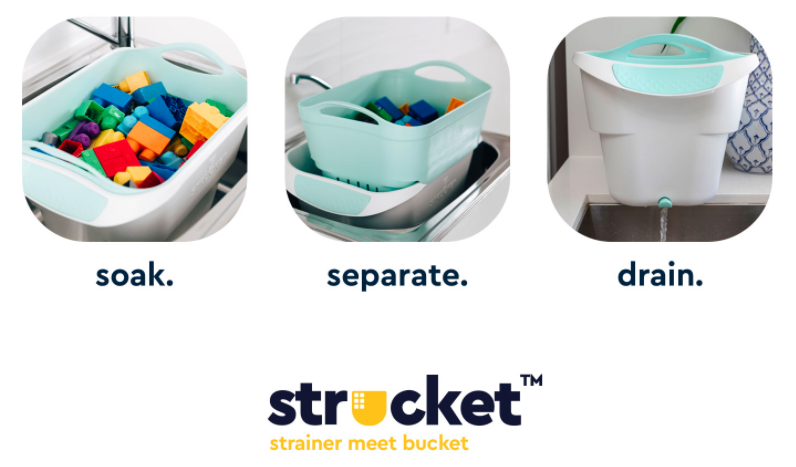 The Strucket makes soaking and cleaning messy items easy. It has two separate sections – an outer bucket and an inner strainer that stacks onto the outer bucket to strain any dirty soaked items or even to soak fruit and vegetables!  And no need to ever touch the dirty water as there is a spout built into the bottom for easy drainage. Now, this is the niftiest looking product I've seen in a long time! This is inspiring me to do lots of strip washing that I've heard so much about.

Laundry Tonic Clean Linen Essential Oil $21.95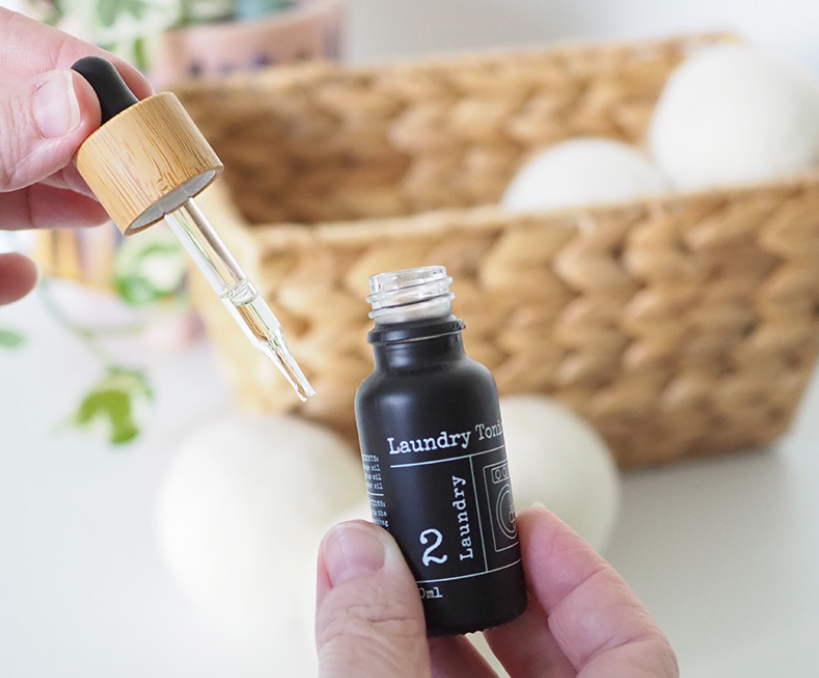 Speaking of doing laundry, this delightful 100% pure natural essential oil blend will give a crisp scent of fresh clean linen with orange, eucalyptus and lavender aromas. Now not only will everything look fresh and clean, but my home will also smell fresh and clean, too!

128 Pantry Labels – Sticker Pack $19.95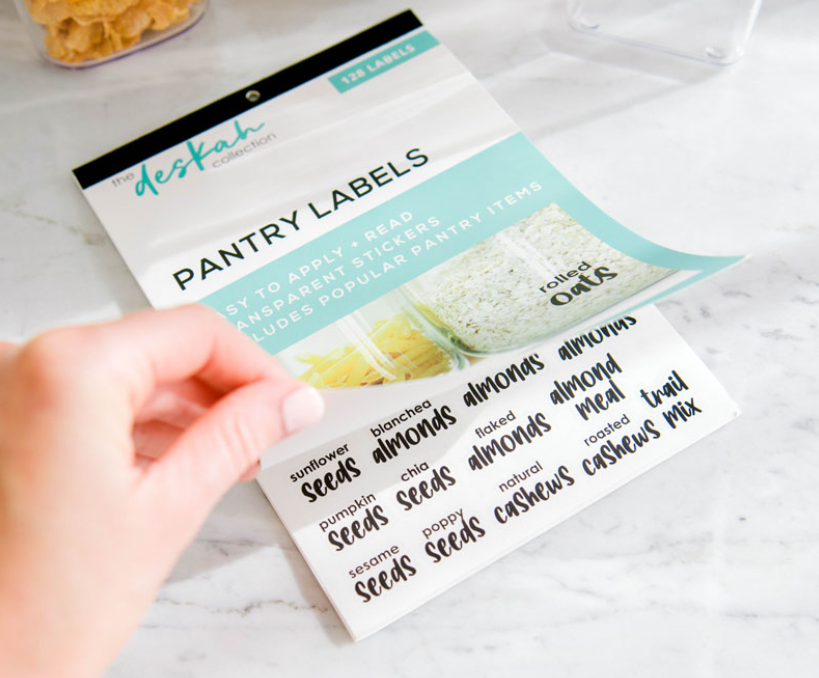 Once I've got my laundry game sorted, I'll tackle the pantry. These stylish labels fit all pantry containers including slimline sizes. They are very easy to apply, simply peel the label out of the sticker pad and stick it on your food storage containers. This could be fun…

Plastic Storage Tub with Wooden Handle $19.95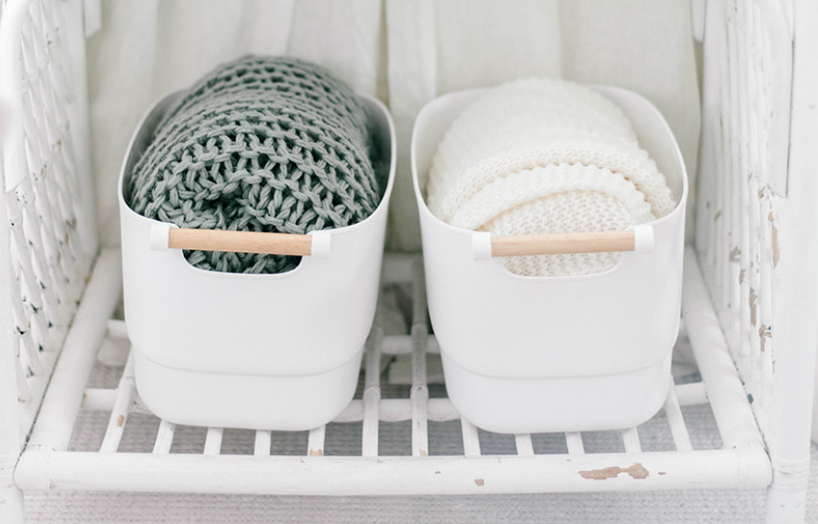 This on-trend tub with funky wooden handles makes a great addition to the pantry, wardrobe, playroom, or even the deep drawers around your home. The bucket is stackable and easy to store away when not in use, plus they make light work of decluttering small spaces.

Felt Storage Caddy $24.95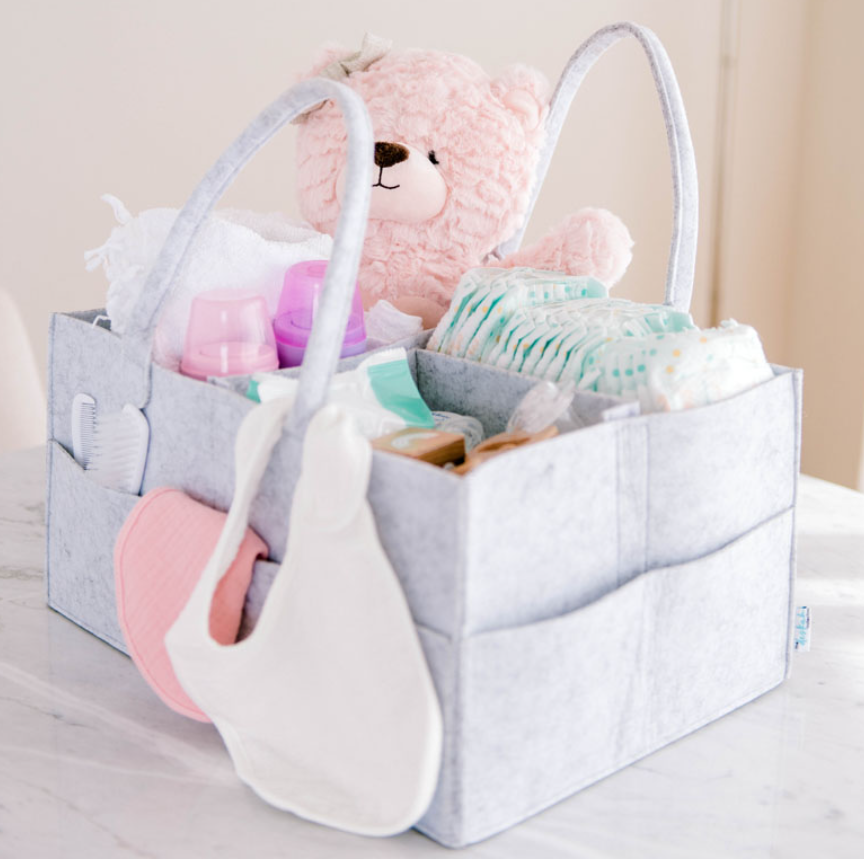 This multi-purpose felt caddy has endless uses! Store the kids' toys in style, pack the family picnic, use as a diaper caddy for easy nappy changes… the list goes on! Created from recycled stock, this eco-friendly tote comes with removable inner compartments and multiple outer pockets, making it super easy to organise your goodies.

Magic Silicone Gloves $15.95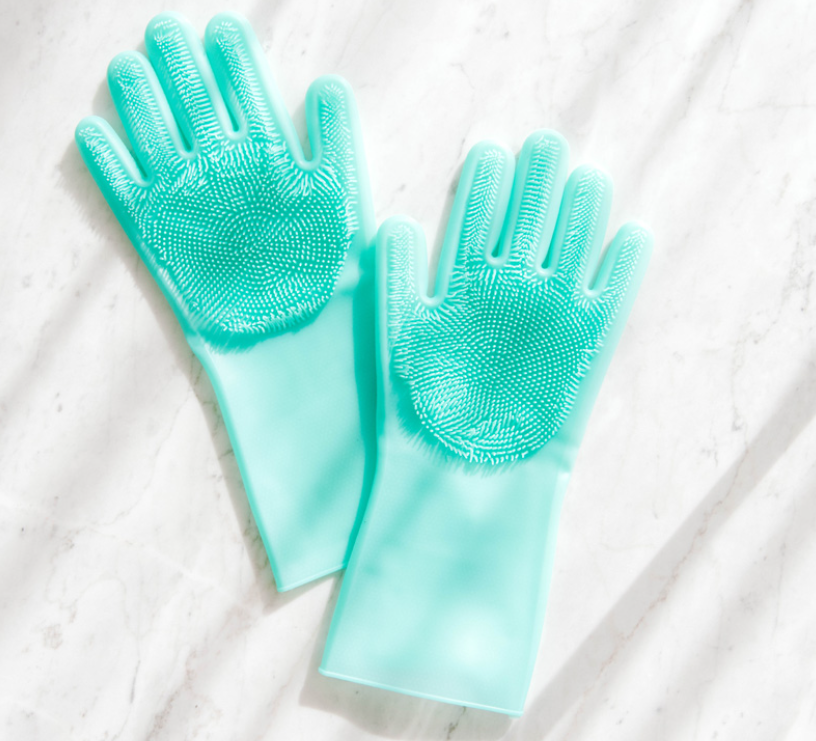 These pretty teal multi-functional, heat-resistant, food grade silicone gloves with built-in cleaning scrubbers make light work of so many household chores!
Keep your hands dry, clean and protected whilst scrubbing the dishes, cleaning the bathroom, or washing the pets or car… the uses for this very clever design are near endless. I'll be cleaning all the things with these bad boys!

Everyday Home Cleaning To-Do List Notepads $9.95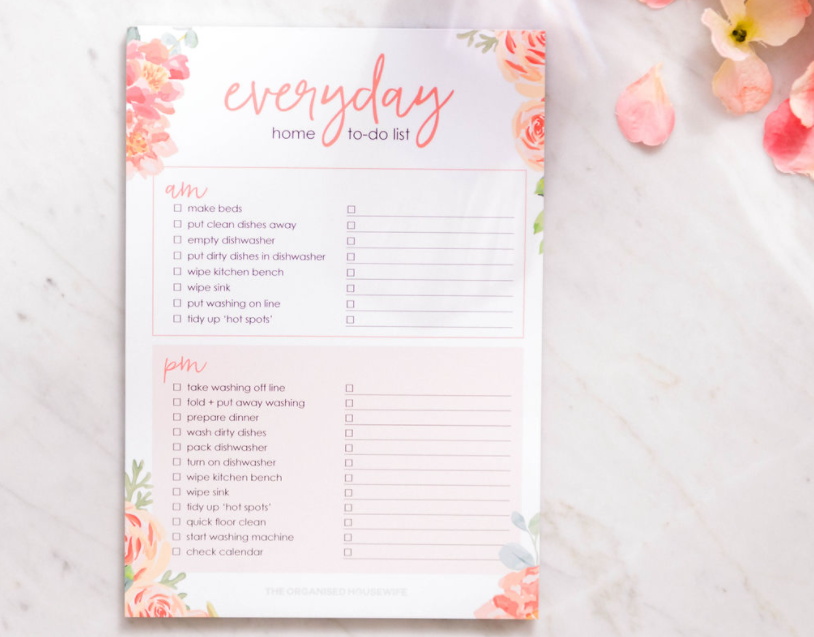 The Everyday Home Cleaning To-Do List notepad makes it easy for you to get the everyday tasks done without having to think about them. Morning and evening tasks are listed so you just tick them off one by one as you do them – who doesn't love the satisfaction of ticking off a task?

Now that we have all the gear, we just need to get started! Our homes will be clean and tidy in no time!
Disclosure: This article contains affiliate links. This means that if you make a purchase, we may receive a small commission, at no extra cost to you.