Aussie Mum of 4 Shares Her Tips on How to Become Your Own Boss and Working-From-Home Full-Time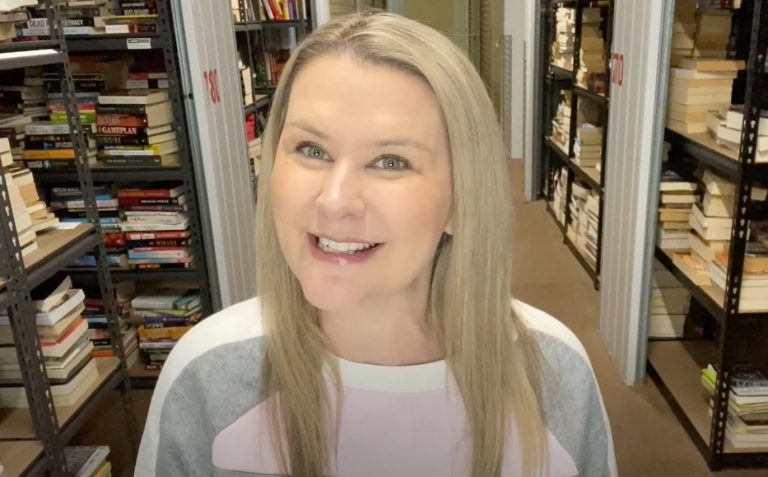 Aussie Mum of 4 Shares Her Tips on How to Become Your Own Boss and Working-From-Home Full-Time
Some of you may remember the interview with did with Mel, from Back From Burnout last year, in which she shared how she turned to reselling second-hand items, after an illness made it difficult to continue her job as a photographer. Since starting her reselling business on eBay in 2018, Mel has gone from strength to strength and a little over 2 years ago was able to turn her side hustle into a full-time job, working from her own home.
With the current COVID-19 situation, and many families feeling the pinch of financial pressure, we thought it would be a good idea to catch up with Mel again, and see what advice and pearls of wisdom she can share with other Aussie's considering bringing in an additional income by reselling on eBay.
Mel's Tips on How to Start Reselling on eBay
What is Your Why?
The first thing that Mel recommends is to work out your 'why.'
"My personal why came because I'm a stay-at-home mum to 4 kids," explains Mel, "and I wanted to be accessible to my kids whenever they needed me. So, I wanted to do a job where I was my own boss."
"You need to decide whether you just want to sell some things that are around your house and make a little bit of extra money from things that were just cluttering up your home, that you no longer need. Or maybe you want to do this on a regular basis and make it a part-time side hustle, because you might be saving for an annual holiday each year or maybe you are trying to pay off some cedit card debt, or saving for school fees, or want to pay for braces for your child."
Whatever the reason, Mel recommends knowing your why so that you can be more intentional going forward with your business.
Know What You Want to Resell
"The good thing about being a reseller is that you can sell whatever you want," explains Mel. "Clothing, shoes, home décor, sporting goods, books, media, electrical items, vintage…the list is endless. It doesn't matter what you sell, but it does matter if you like selling that particular item. One of the perks of reselling is that you get to be your own boss which means you get to make your own rules. So, sell things that you enjoy. Sell things that you understand and know a lot about, and it'll make the reselling process a lot more fun. Personally, I choose to only sell on eBay."
View this post on Instagram
Know Your Budget
If you're sitting at home reading this thinking "that all sounds great, but I don't have any money to start a business," don't worry. As Mel explains, one of the beauties about reselling is that you don't need a lot of money to get started, but you do need to know your budget so you know how much money you've got to invest in inventory, and what kind of business model you can start up and run.
"If you've only got $100 to start up your business, that's fine! But if you were hoping to sell bulk and pallet loads then perhaps $100 isn't enough start up for you and you might need to save a little bit longer before starting your business."
Being clear from the start on which business model you'd like to run, is extremely important.
"Do you want to sell wholesale and bulk loads?" asks Mel. "Do you want to sell retail arbitrage? Or do you want to go to the thrift store and the garage sales and be hunting down second-hand items that you can sell for profit?"
Do Your Research
Mel advises new resellers to find out what is selling before making any big investments.
"You need to do your own research. I really encourage you to start small and don't invest a stack of money in stuff when you are still learning because you don't actually know what is going to sell if you haven't done any research. It takes time to learn what's going to sell, and how fast things sell and that will all come with experience and knowledge."
Finding out what is selling on eBay is as simple as heading to the website and checking completed listings. You'll soon get an idea of how much particular items are selling for.

Record Everything in a Spreadsheet
"When you are new, I'd highly encourage you to start with a spreadsheet so that you can track your items and learn about the profit margins and how much profit you are making from items so you know whether or not they are worth the time and effort of picking up next time. As you become a seasoned reseller, you may not need to track every single item you are selling to know the profit and loss you are making."
Invest Back into Your Business
"If you want to grow your business, investing back into it is the only way it'll grow long term."
But Mel also warns about investing in equipment you don't need.
"You really don't need any fancy equipment," she explains. "Let your business grow as you grow. Using your phone camera is all that you need. I've been reselling for years and all I use is my iPhone 11 for taking photos."
"If you want to start a reselling business the formula is hard work. Please don't think it's a get rich quick scheme because it's absolutely not. You have to put in hard work and consistency.
Mel at Back from Burnout shares her experiences and tips about reselling on eBay on her Youtube channel and Instagram to inspire other Aussie parents to earn an additional stream of income whilst also giving second-hand items a new lease of life.