Before You Throw Away Broken Items or Devices – Read This!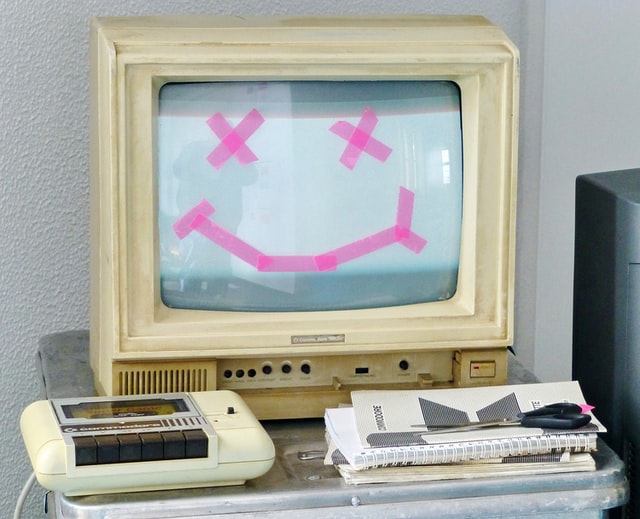 Before You Throw Away Broken Items or Devices – Read This!
In partnership with eBay
Unless you've recently gone on a decluttering frenzy around your home, the chances of you having a broken VHS player, a phone that won't turn on or an old video game console that no longer works, are pretty high. In fact, I'll bet a broken device that's been laying around forgotten until this moment has popped into your head before you even get to the end of this paragraph!
Rather than keeping devices or other items that have seen better days, or throwing them away and adding to the landfill crisis, you might want to consider selling them on eBay. That's right! For various reasons, people buy broken items. Of course, it's a very niche market, and whilst you might struggle to find a buyer for your collection of broken-stuff you've been hording at a garage sale or local marketplace, eBay has over 12 million Australian shoppers visiting its platform a month, so it's much easier to find buyers who are actively looking for what you are selling. Not only can you reclaim storage space around your home, and help the planet by recycling, there is also some good money to be made selling non or semi-functional things on eBay.
Reasons Why People Buy Broken Things on eBay
Some people enjoy taking things apart to see how they work
Parts from broken items can be used to refurbish or repair another – some people make a lucrative side-hustle buying and fixing and selling things they've fixed.
Somebody might be looking to complete a set e.g. missing letters from a scrabble board.
People who can't afford to replace an appliance that has stopped working in their home can save money by repairing it, using parts from the same model.

Examples of Broken or Defective Things You Can Sell on eBay
There really is no end to what other people will find value in, but some popular things that sell well on eBay even if they are no longer functional are:
Mobile phones and tablets (particularly iPhones and iPads
Video games and consoles
Laptops and PCs
Luggage
Parts of cars
Bike frames
Household appliances
Watches
Jewellery
Musical instruments
Be VERY Clear in Your Listing That Your Item Isn't Working or is Broken
As is always the case when selling on eBay, it is important to give prospective buyers as much accurate information about the item you are selling as possible. In the case of selling something that no longer works, is incomplete or damaged it is important to make this very clear. There are several ways to do this.
Make sure you take clear, well-lit photographs of the item, including close ups of any damage, missing parts, etc.
Make sure you list the condition of the item as 'for parts or not working.'
State that the item is 'FOR PARTS OR REPAIR' or similar in the title. We'd recommend using capital letters so that there is less chance of a buyer missing the information.
Give as much information about the item as possible in the description.
For more help and advice on how to start your own reselling journey at eBay we recommend checking out the following articles: