Aussie Dad Shares the Vintage Toys That Sell for CRAZY MONEY on eBay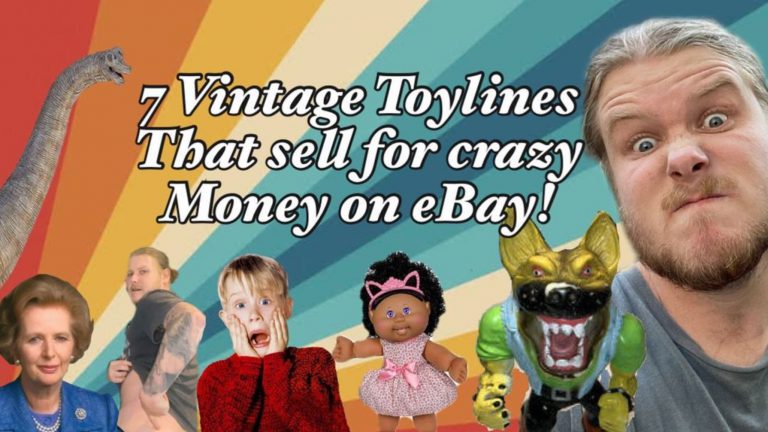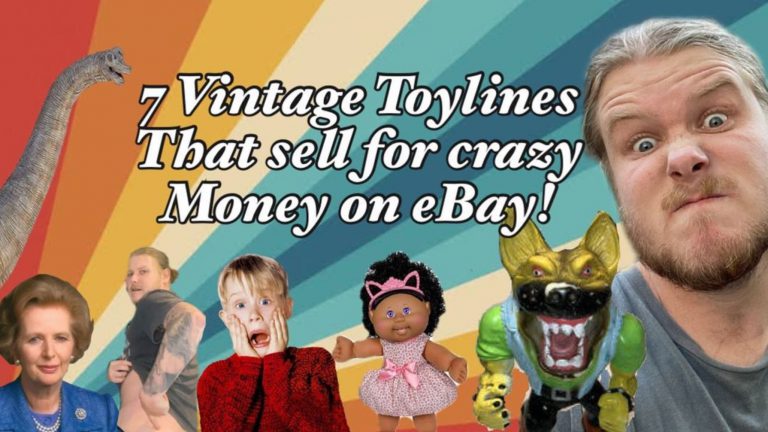 Aussie Dad Shares the Vintage Toys That Sell for CRAZY MONEY on eBay
In partnership with eBay
If you have found yourself more nostalgic for the past of late, you are not alone! In fact, there is evidence that nostalgia can have psychological benefits during times of crisis, uncertainty and anxiety. Originally meaning 'a longing for home,' it has come to mean a sentimental longing or wistful affection for a period in the past. It's no surprise really that the current COVID-crisis has sparked a mass yearning for simpler, happier times.
Totally explains why we all suddenly thought it would be a great idea to bake our own bread at home too. Seriously, what were we thinking?
Well, if you are in need a lovely little serotonin hit brought on by reminiscing about your childhood, what could be better than taking a look back at some vintage toys. Yes, that's right. Some of us are now officially 'toys-from-my-childhood-are-now-vintage' years old!  Eeek! The upside to that is that if you've still got a stash of them somewhere you could be sitting on a mini-gold mine without even knowing it. Even if you don't have any of your own, if you know what to look for you can keep an eye out when you are shopping at op shops, markets, and car boot and garage sales!
We've enlisted the help of Judda, from 'Diary of a Flipper' to take us through 7 vintage toy lines that sell for what he describes as 'crazy money' on eBay.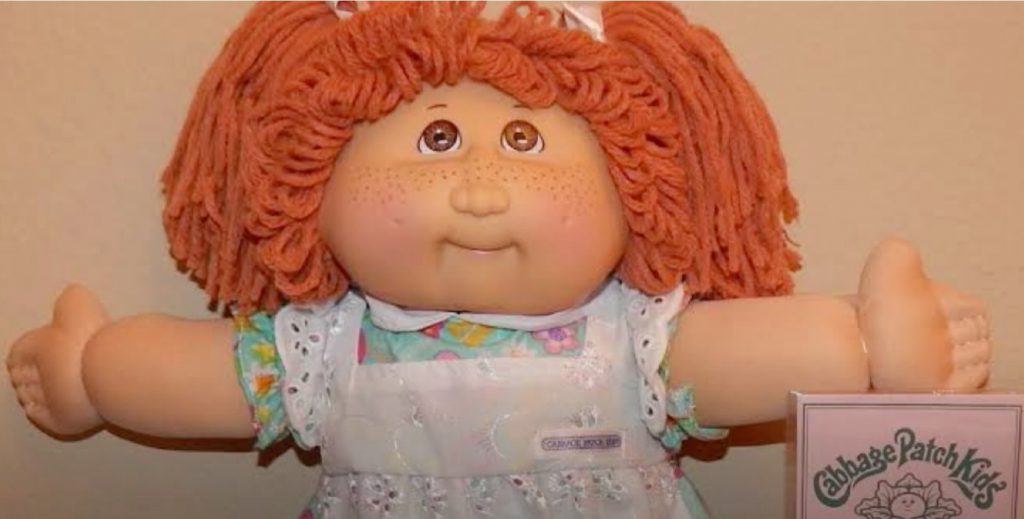 Cabbage Patch Kids
"We'll start with something everyone knows," Judda explains, "Cabbage Patch Dolls – were originally called 'Little People.' The reason they were so big is because every doll was so unique. They all had their own physical appearance, and were all different in some way, and instead of 'buying' a doll,' you 'adopted' a doll. They even came with a birth certificate.'
"Cabbage Patch Dolls now can go for absolutely wicked money. Op shops are pretty aware of that. Everyone knows what Cabbage Patch Kids are, and quite often you'll see them behind glass cabinets. But remember, some of them can be worth a lot more than the op shop is asking. Always make sure you research what it's actually worth, and what year it is from."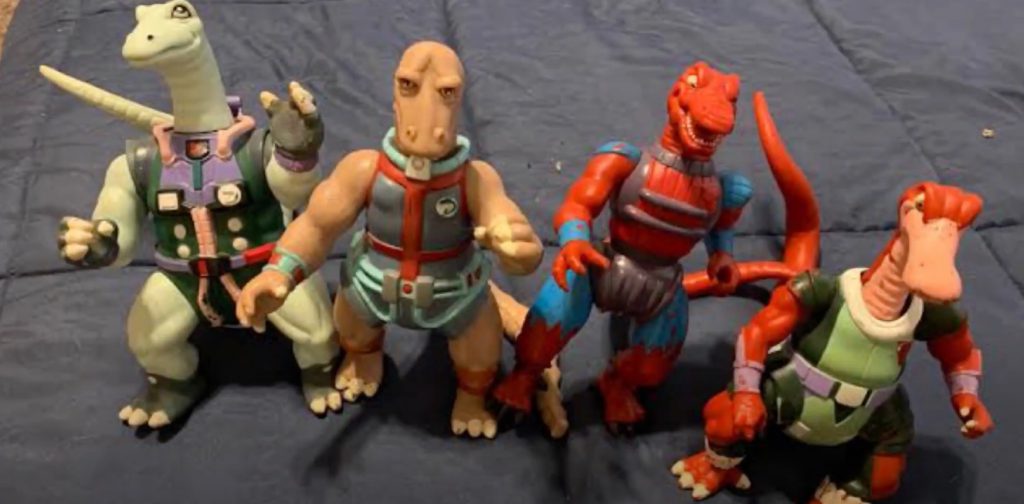 The Dinosorcerers
"The Dinosorcerers was a show in the late 80's. There were only about 60 episodes of it and they made this little line of toys. Toy manufacturer, Galoob made the toys originally, but when the show got scrapped the toy line got scrapped too. This means there weren't heaps of this toy around and now they actually go for crazy money. They can sell them loose on eBay for anywhere between $400 and $600, US dollars!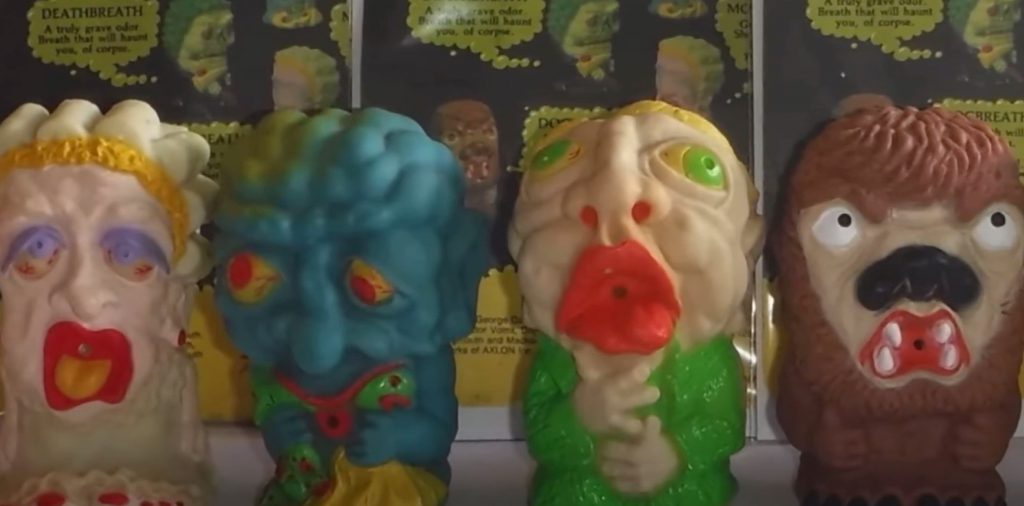 Breath Blasters
"The 80's had a bit of a gross-out trend. There were Garbage Pail Kids, and these Breath Blasters. There were so many different characters and they all had different breath. For example there was 'Vomit-Mouth Dude,' and there was a 'Morning Breath' which was actually based on Margaret Thatcher, which caused a bit of a uproar," laughs Judda.
"What happened was, despite being classed as 'non-toxic,' it turns out they actually were toxic! The chemicals kids were breathing in made them vomit. They actually puked from the smell of some of these things. But now, because they were pulled off the shelves, they are very hard to find."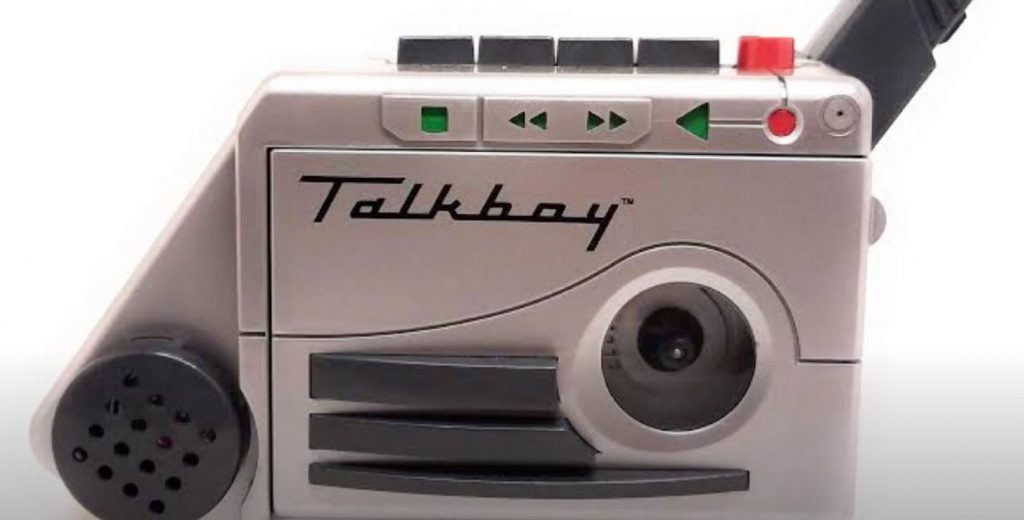 Talkboy
"The Talkboy was made famous by the Home Alone 2 movie. It's the cassette recorder Kevin McCallister used to carry around and talk into. It's basically a fully-functional little radio recorder. They are worth really good money!"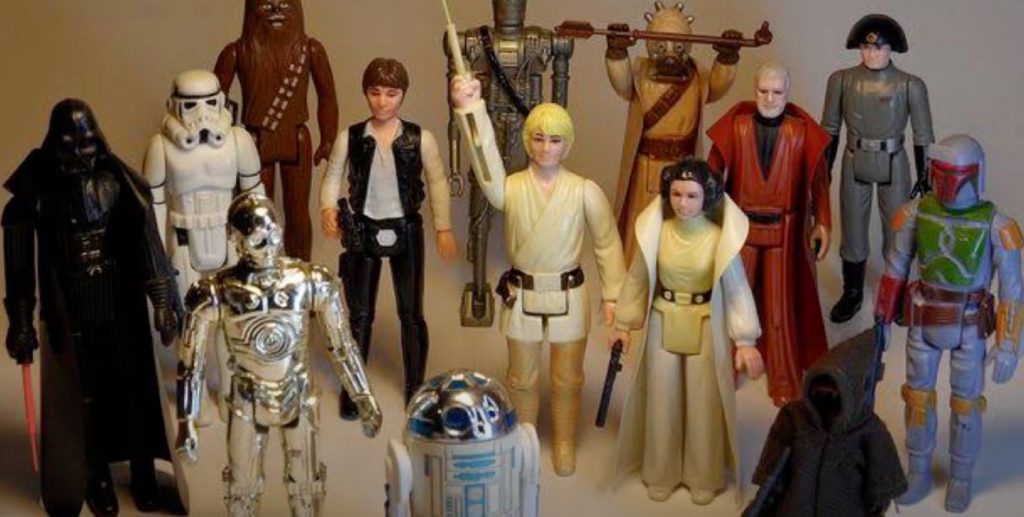 Star Wars
"The problem with Star Wars is that it is everywhere. Nearly every op shop you go into you'll find something Star wars, whether it's a book, a movie, a t-shirt, etc. This makes it really tricky with the toys, so you have to do your research."
Judda recommends the Google Lens app which allows you to use your phones camera to identify the item, and show you similar items available around the web. He also advises people to look for the date of manufacture which can usually be located on the figures feet or bottom, along with the toy brand.
"By putting all these things together and doing a little bit of research," Judda explains, "you'll find out a rough value. Some of the original toys just go for mental money!"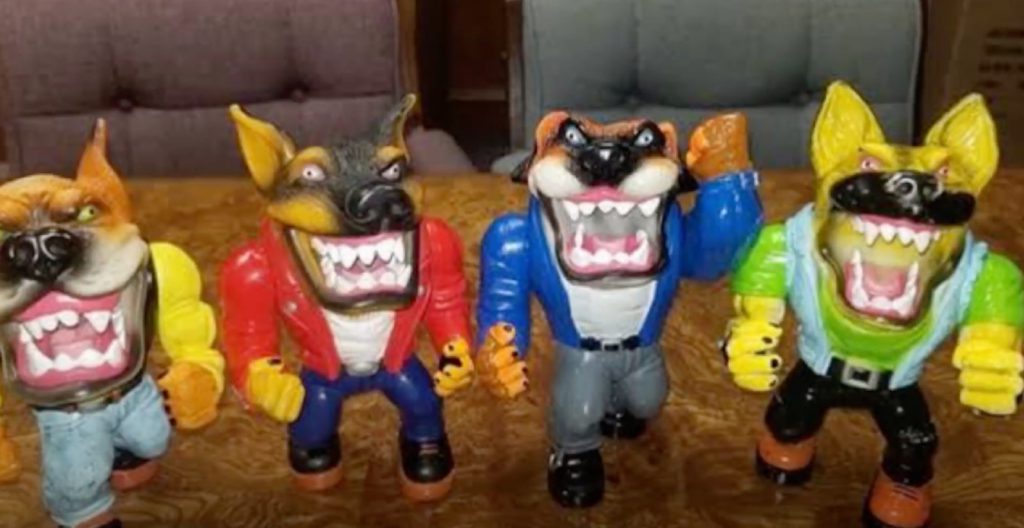 Muscle Mutts
"Streetwise Designs made Muscle Mutts, which are similar to Street Sharks. People got into it and then it was scrapped and that was the end of it. Now these figures can sell on eBay for between $200 and $250."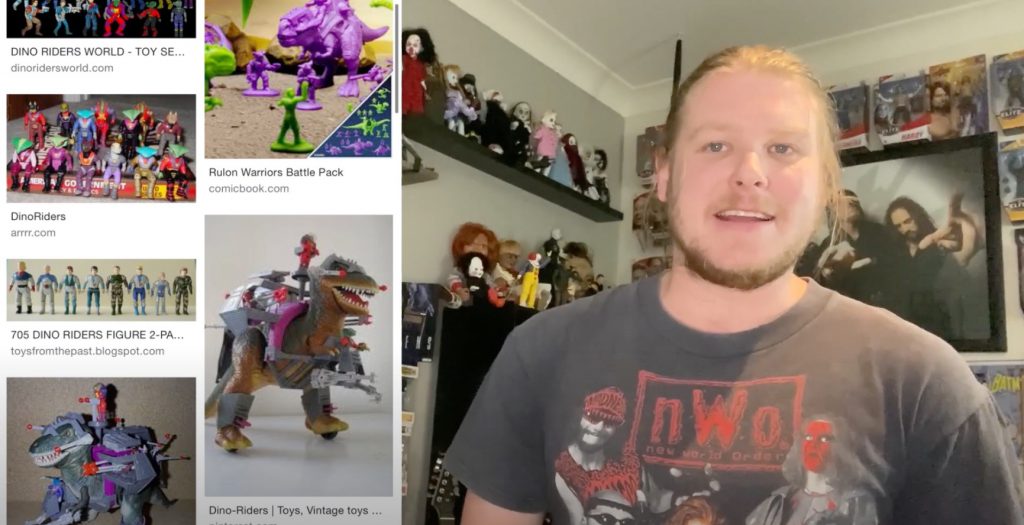 Dino-Riders
"Dino-Riders was a cartoon from the late 80's. Basically the show was created to blow up a toy series, which was very common in the late 80's and early 90's. If there was a toy line produced, they'd make a show to expose that line. These roles are kind of reversed these days, and they bring the toys out after the show."
"The Dino-Riders show only lasted 14 episodes, so it ended with a really cult-like following. People really loved it and that meant there were people chasing the toys.'
"They came with some many different pieces, so its super hard to find one that's complete. That's the issue. For example, the Broncosaurus. If you can actually find that complete you can get upwards of $1000.
"Generally speaking though there is a massive following for anything to do with dinosaurs. Kids love dinosaurs. If you see some dinosaur toys in an op shop it's worth your time to just check it out. Get the Google Lens out, see what year it was made and which toy manufacturer it has come from because there is some crazy money getting thrown up in the dinosaur world!"
Judda is a full-time reseller from Australia. Since being made redundant in September 2020 he has turned his side-hustle into a full-time career. For more tips and inspiration on what to sell on eBay you can follow Judda, Diary of a Flipper, on Instagram, Youtube, TikTok, Spotify and iTunes.
Head to eBay.com.au to start selling today.