5 Tips for Getting Ready Faster in the Morning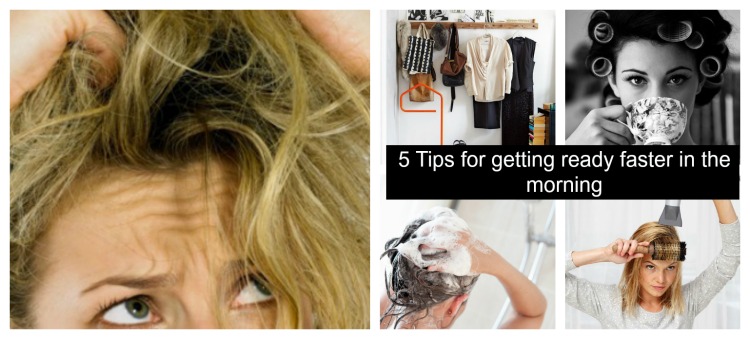 Despite Easter holidays coming around soon, morning routines have time to be tweaked if you find that you are late when dropping your kids off to school. Most times its the organizing kids to get ready which can make you late for your day. But if you find that you are the one holding up the family, here are 5 tips for getting ready faster in the mornings.
1. Try and wash your hair the night before. Leaving it till the next morning can take up unnecessary time in the mornings. If you straighten or style your hair the night before, be sure to sleep on a satin pillow case as this will ensure your hair style stays in place.
2. If washing your hair the night before seems like a chore, then use dry shampoo the night before. It's quick and easy to apply. You can find a recipe on the image link where you can create your own dry shampoo using ingredients from home.
3. Work out your outfit the night before and have it hung out separately. Think about how you can change the outfit to suit the temperature of the day while in the shower. Too much time is wasted staring at a full wardrobe, wondering what to wear.
4. If you have to wash your hair in the morning, get up early enough to wash it. Once it's washed, wrap your hair in an absorbent towel. Don't try to blow dry  your hair in a steamy bathroom, it will take longer and cause a frizzy mess to your hair. Get dressed and eat breakfast, and then blow dry your hair one the steam has dissipated from the bathroom.
5. Work out a quick make-up look that you can apply in minutes. A simple make up face could include a primer, eye lash curl, mascara, foundation and some lip gloss. Always keep a make up pouch in your handbag so you can apply touch ups when you're out and about.
Does it take you long to get ready in the morning?