Boob Jobs – The A-DD of Breast Augmentation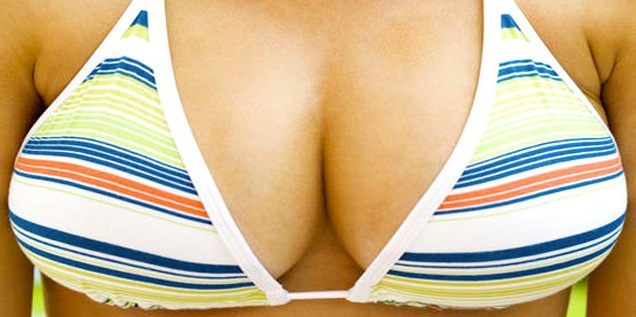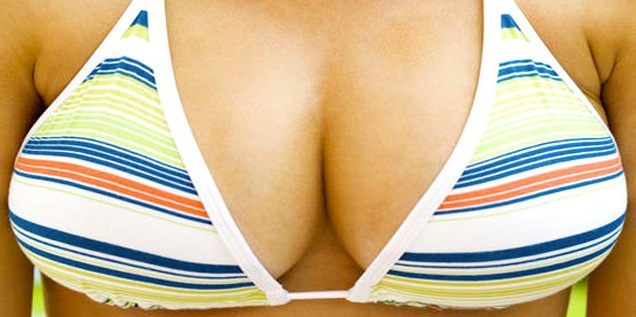 This is about boobs, specifically, fake boobs. It's not an article about feminism, gender politics or the like, it's much more shallow than that. It's not about risks and horror stories either, Google has that covered. This is an article about boob jobs, size, shape, squidginess, logistics, breastfeeding… everything you always wanted to know about boob jobs but were too afraid to ask.
Meet Amanda, a Property Manager from Brisbane and Mary-Anne, a Sales Consultant from Melbourne. Both have traded in their As for some serious DDs. They're perky and proud to talk about it.
Mary-Anne had her work done in Australia over ten years ago, and has now fed two babies through her augmented breasts. Amanda had her surgery recently in a private Thai hospital.
"You only hear about bad stories, not the good ones. It was all so easy, I'm 7 weeks post op and I couldn't be happier with the result" said Amanda of her Thai Medical Tourism package.
So, what happens when you go in for your boob job?
Typically, it's quite mundane actually. There are a lot of forms and meetings with medical staff to discuss what will happen. You'll be asked to choose the size of the implants, the surface texture, the insertion point and where they will be placed. You'll be "sized up" and then you'll have some pre-op blood work and x-rays done. The area will be marked, you'll have a cannula placed, be wheeled to the anaesthetist and the last thing you'll recall is counting back from ten. It's all very….mundane – may as well be having your tonsils out.
If you choose Thailand for your breast augmentation surgery, you will likely stay in a private hospital room with a nominated support person for a night. After that, you'll spend the next nine nights in a fancy Thai resort (no swimming, sorry), with buffet breakfast, while you await your follow up consultation. You'll be given plenty of pain relief and just about everything that you need as part of your "package".
"My advice is definitely take a support person with you and do your research before you go. Make sure you are 100% happy with your decision. I'm glad I went to Thailand, all the staff were amazing and the hospital was very clean" said Amanda.
Here in Australia, it's a little less glamorous without those picturesque Thai distractions. You'll be given regimented pain relief and a rather un-glamorous crop top arrangement to wear. You'll be expected to stay home from work for 1-2 weeks and refrain from exercise or sport for 6 weeks.
Will people notice your As are now Ds?
While it comes down to how you dress and the choices you make about size and positioning generally, most people are polite enough to not ask! "I've never been one to wear low cut tops to accentuate my figure. I'm just glad to have more of an hourglass figure than a pear shape. I think women especially would ask the question because before I had the operation I would look at every woman's chest and wonder if they were real or not. I'm sure women do it to me all the time, especially when in swimmers or gym gear" Mary-Anne said. "I wasn't married when I had them done so I had been intimate with a couple of guys who didn't notice, but you can feel the outline of the silicone gel implant"
Does it hurt/do you lose sensitivity?
Yes and maybe. You will be provided with pain relief but like all surgery, there's some pain, at least until the stitches are out. "The pain is a little bit like how I associate childbirth as 'good pain', something good will come of it" said Mary-Anne. As for nipple sensitivity, most patients report no change however in a small percentage, nipples become less sensitive. In a very small percentage they become hyper-sensitive. A little, added bonus!
Breastfeeding and breast augmentation
"The reason I chose to have a boob job was because after having two children and losing a significant amount of weight, I had 'empty pockets' confides Amanda. Post breastfeeding is a common time for women to invest in tummy tucks, breast lifts and augmentation surgery. But, what about if you're planning to do some breastfeeding in the future?
Mary-Anne breastfed two babies with implants "I've had to top up formula feed for both babies which I definitely put down to the implants slowing the flow of milk. My doctor was surprised how well I've done. Since breast feeding, the skin has really softened and I would be surprised if you can tell (they're fake boobs) or feel them."
How much does a boob job cost?
Thai packages start at about $5500 including all costs associated with the surgery and holiday. Extra fees apply for "teardrop shaped" implants. In Australia, the cost of surgery varies between about $8000 and $20000 and likely won't be covered by your health fund.
Boob jobs, like botox, nose jobs and butt lifts have lost much of the stigma they once had. Far from leaking horror stories in the 80s, breast implants are now just another ad on a bus, or a topic discussed at dinner. Yes, there are still horror stories. Yes there have been reported issues with Thai companies when things go wrong. It's still electing to have a surgery and therefore risky. No matter how you feel about the phenomenon, for many women, their cups are no longer half empty!