How to Help your Child Cope with the Stress of Moving Home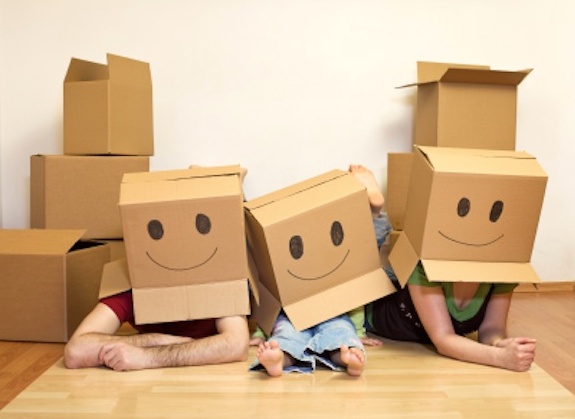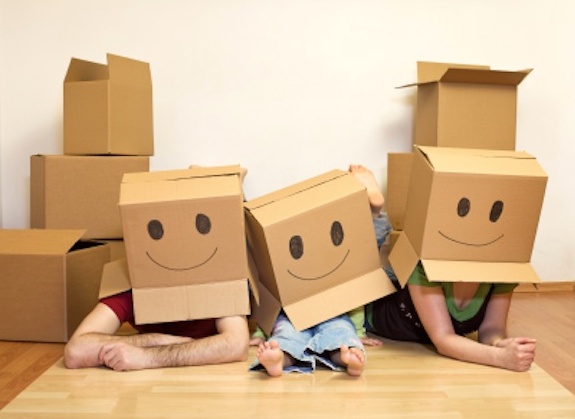 Image source
It is a well-documented fact that moving home ranks highly as one of the most stressful life events, coming only just behind bereavement and divorce. Whilst parents are most likely to focus on the prospect of a new life and all of the practical tasks involved (which can be both exhausting and overwhelming on their own) it is important to consider that a child's focus is more likely to centre around what they are about to lose: family,friends, and an environment that is familiar.
Here are some suggestions of ways parents can make the big move easier for children (and the whole family) to cope with:
Communication
Good communication is key to getting through any stressful situation more easily. Talking openly and honestly with your child early on in your decision to move home will help them feel included. Encouraging them to ask questions, and being ready to answer them, will help you to identify any areas that are particularly troubling to your child, and will give you the ability to give them the answers that will help build their confidence about this life-changing event.
Visit the New School
One of the aspects about moving house that will factor highest in your child's list of concerns will be leaving their current school and starting a new one. Where possible, it is a great idea to take your child to visit the new school, and meet with their new teacher. Being able to visualise the new school/classroom/teacher etc, will minimise fear of the unknown, and reduce anxiety over the 'what if's' in the weeks or months before the move.
Include them in the Process
Being told that they are going to move house, and having no say as to where they will move to, can make children feel understandably powerless. Parents can help children feel more included and excited about the new home by allowing them to make some decisions e.g. the colour of their new bedroom.
As with visiting the school, if possible, taking your child to visit the new home a few times before the move can familiarise them with it, and help them to form a positive visualisation in their minds of the future.
Keeping in Touch
If you are moving a considerable distance, encourage your child to gather the addresses/emails of their friends, neighbours, teachers, etc. Talking about all the new friends they will make is important, but letting them know that they can easily stay in touch with their old friends will help them transition more easily. If having a farewell party isn't possible, maybe having a few close friends over for dinner or a slumber party before the moving date could also be arranged. Saying goodbye is an important step in the process.
Sort Out Their Own Room
Although it may be temping to go into their room whilst they are at school and have a good sort through, it is a good idea to encourage your child to sort and pack their own belongings. Give them a list of tasks to complete, including sorting through unwanted toys/clothing etc, to be donated to a local charity, and reward their hard work with something fun e.g. movie night and popcorn.
How to Reduce Parental Stress Whilst Moving Home
So that's the children taken care of, but how do you make moving home less stressful for Mum and Dad? You can read The Essential Moving House Checklist that breaks down everything you should do week by week in the lead up to moving day, to make sure things move as smoothly, and stress-free as possible. With so much to do it is easy to get bogged down by it all, but try to keep in the back of your mind – it's not just a new home, it's a new life!
Happy moving!