DIY Beauty Treatments In Your Own Home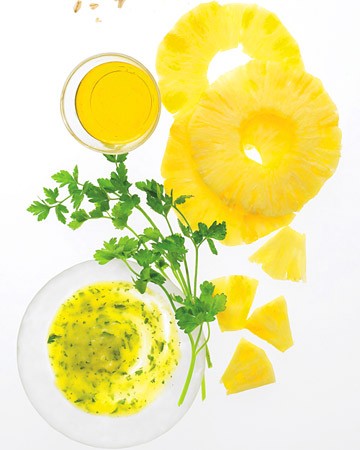 Do It Yourself Beauty Treatments
How many of you have been to a day spa before? Not many? Well I have some great DIY beauty recipes to give you that "just got back from a day spa" feeling for a fraction of the cost, in the comfort of your own home and more than likely, you already have half the ingredients in your pantry.
LIP SCRUB
A lip scrub is perfect for diy skincare, especially since it is starting to cool down and your lips might be feeling chapped.
What you need –
1 teaspoon of olive oil
1 teaspoon of sugar (you can use white or brown, I used white because that was what I had)
1 teaspoon of honey
Add all the ingredients in a small bowl and stir until they are all mixed.
Using your finger, take a small amount of the scrub and rub over your lips in a circular motion.
Wipe off and apply a generous amount of lip balm.
PINEAPPLE FACE SCRUB
What you need –
2/3 cup fresh pineapple chunks (room temperature)
1/4 cup cold-pressed olive oil
1/4 cup fresh, clean parsley, chopped
Pulse pineapple in a blender, then add oil until almost smooth.
Add parsley, and blend carefully so mask doesn't liquefy.
Apply to skin and leave on for 15 minutes and then rinse off.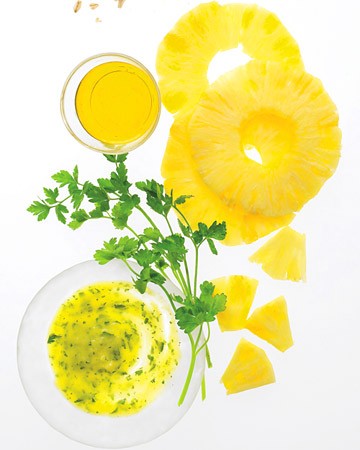 SUGAR SCRUB
What you need –
1/2 cup brown sugar
1/2 cup grapeseed oil or olive oil
splash of vanilla extract
Add all ingredients into a bowl and mix.
Rub over areas of your body that need exfoliating. Wash off.
YOGHURT FACE MASK
What you need –
* Plain or vanilla Greek yoghurt
Use a clean foundation brush and apply a thick layer all over your face.
Let the yoghurt sit for about 5-10 minutes (don't be tempted to lick it off).
Wash off with warm water.
LEMON BODY SCRUB
What you need –
5 tablespoons sea salt
1 tablespoon olive oil
1 lemon
Mix the olive oil and sea salt together in a bowl.
Once the salt gets coated by the oil, the lemon won't dissolve it!
Next cut the lemon in half and squeeze over the salt and oil.
Mix together and apply to your body and say goodbye to dry skin.
AVOCADO HAIR MASK
What you need –
1 avocado, pitted and mashed
4 tablespoon whole-milk sour cream
3 teaspoon extra-virgin cold-pressed olive oil
Place all ingredients in a food processor or blender. Puree until smooth.
Wet hair and apply mixture. Massage into scalp, and rub through with fingers to tips.
Run a fine-toothed comb through your hair to evenly distribute the mixture.
Place either a plastic shower cap or towel on your head; leave conditioner on for 20 minutes.
The heat created by covering the head allows the mixture to more fully penetrate the scalp and hair.
Rinse thoroughly with warm water. Shampoo and style as usual.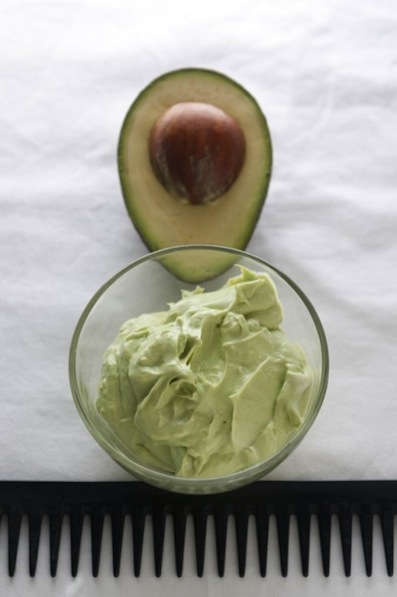 So there you have it, easy and fun DIY hair and skincare treatments to enjoy this winter in your very own home.
Tara-Lee is a proud Stay At Home Mummy to a gorgeous 2 1/2 year old girl, engaged to be engaged to a wonderful man and has a slight obsession with all things cupcakes.
She is very passionate about the beauty industry and is looking into starting a make up course in the next year or so, so she can hopefully start following the dream she has had for many years now.
Tara-Lee has two blogs, one for all things make up and beauty related (http://tara-leeincandyland.blogspot.com.au/) and one for all things Mummy related (http://tara-leeinmummyland.blogspot.com.au/).