Glow In The Dark Hair Is The Latest Trend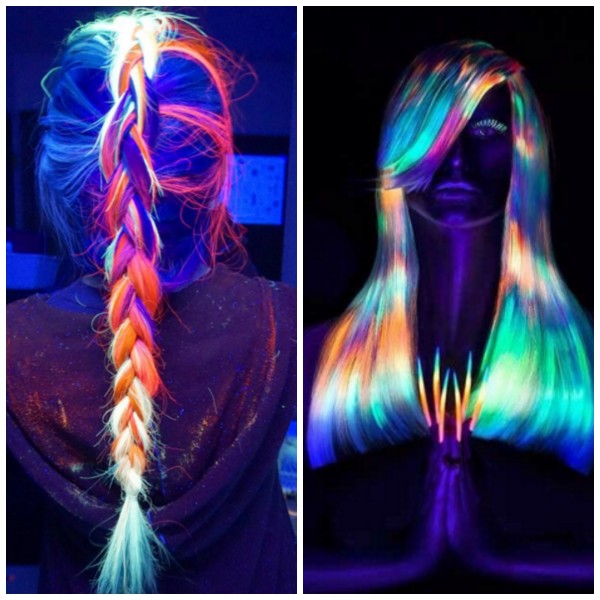 The Glow-In-The-Dark Hair Trend looks to be gaining momentum as more and more women experiment with special hair dyes that glow when the lights turn off. With dyes like Manic Panic's High Voltage hair color, you can transform your strands into a glowing rainbow light in minutes.
Also known as blacklight hair it allows your strands to glow when standing under a blacklight, the coloured streaks illuminate in the dark.
"Glow-in-the-dark is a fun trend that won't necessarily damage your hair, but keep in mind that bright colors tend to stain blondes," celebrity colorist Meaghan Frayne said recently. "Always make sure your hair is conditioned before applying color."
Although Manic Panic's High Voltage Classic Cream Formula Hair Color is the go to product there are a range of of other less permanent versions such as Splat's In the Dark temporary hair color, Iglow's Temporary Glow in the Dark Hair Gel and The Glow Company's UV Hair Color Rinse.
The dye comes in a range of colors, from "Siren's Song" aqua and "Electric Lizard" green to "Hot Hot Pink" and "Fuchsia Shock."
Check out some of the glowing beauties from Instagram here: