Tie Dye Is Back, Baby! Here Are a Bunch of the Hottest Tie Dye Fashion Pieces for the Whole Family
Tie Dye Is Back, Baby! Here Are a Bunch of the Hottest Tie Dye Fashion Pieces for the Whole Family
While many could argue that it had never left, tie dye is back as the hottest trend around. From scrunchies to tea towels, sports bras to hoodies, everything fun and funky is turning up tie dyed. And we have to say that we are HERE FOR IT!
Bright and colourful or neutral and muted, tie dye is definitely at the top of our list when it comes to must-have basics this season. We've rounded up all the best items for the whole family to wear and enjoy.
Frankie Frill One Piece Childrens Swimsuit $15.00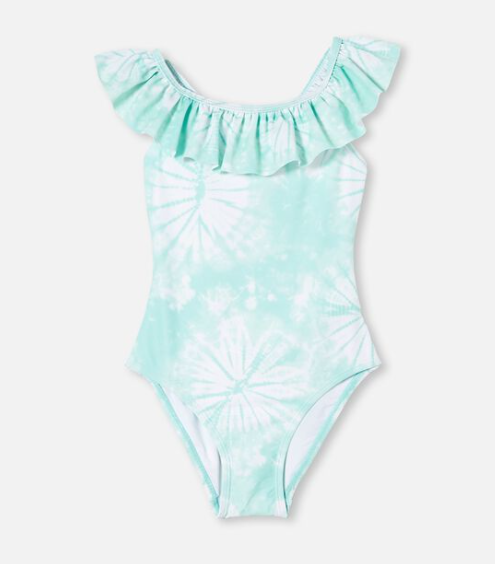 Your little ones will be the coolest kids at the beach in this vibrant one piece. it's rounded neckline and fitted body shape will ensure maximum comfort.

Tie Dye Irregular Sleeveless Maxi Dress $21.49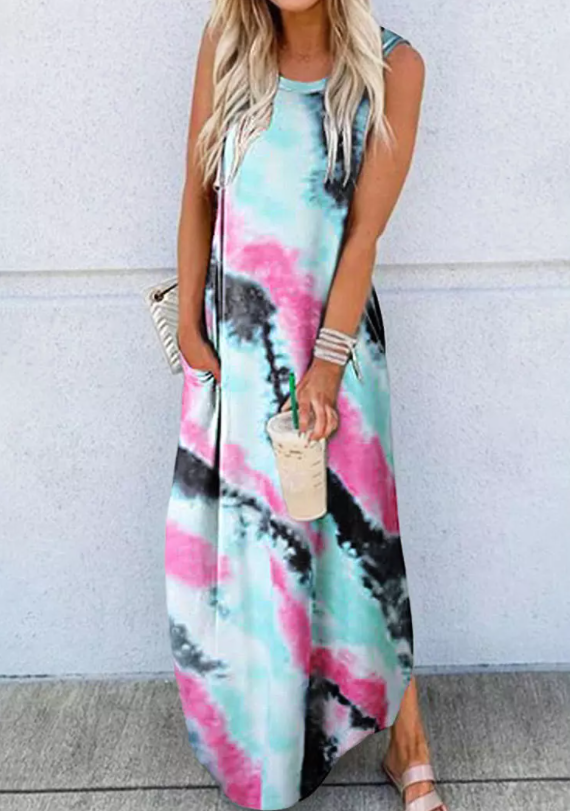 Possibly the greatest thing about this maxi dress, aside from the gorgeous colours, is that it has pockets!!

Tie Dye Pullover Hoodie and Track Pants from $29.98

These hoodies and track pants are made with real tie dye fabric, so no two pieces are the same. Available in pink or blue.

Oversized Lcn Rick And Morty Crew $25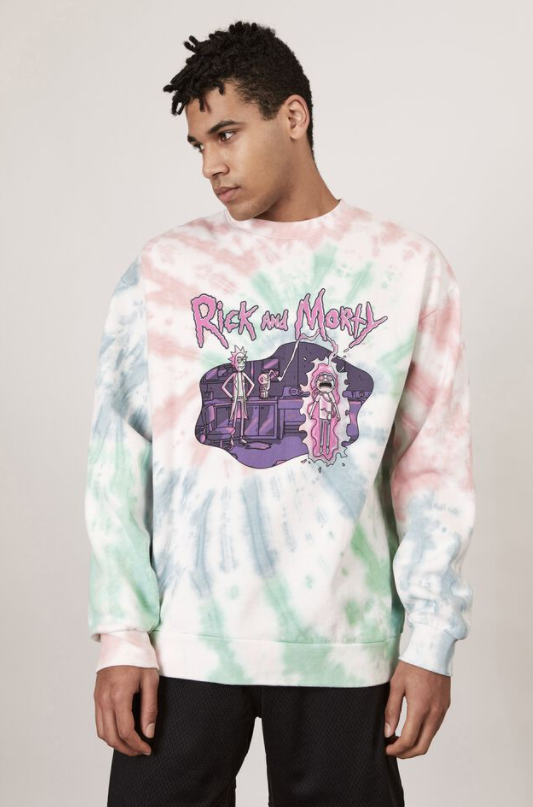 Fresh Rick and Morty fits just dropped and we are loving this colourful tie dye addition. Featuring long sleeves, a crew neckline and an eye catching front graphic print we know you need.

Stussy Rainie Tie Dye Jacket and Pants from $119.94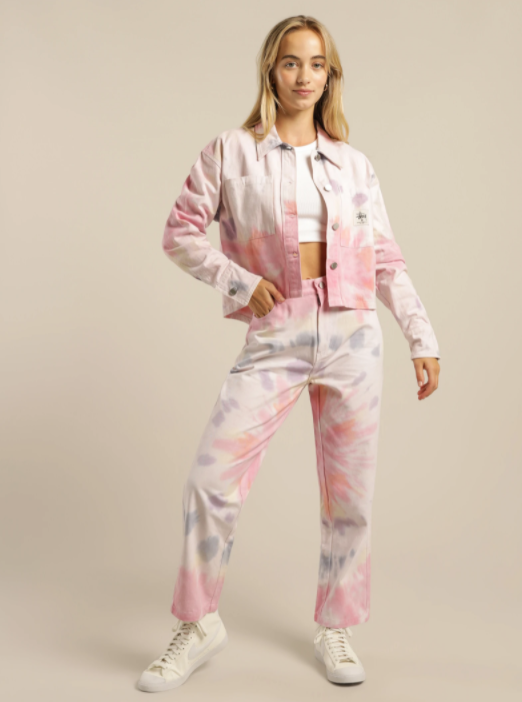 Wear it together or as separates, this cute pink tie dye set is made of heavyweight cotton twill fabric for durability.

Tie Dye Front Pocket Teddy Hoodie $13.97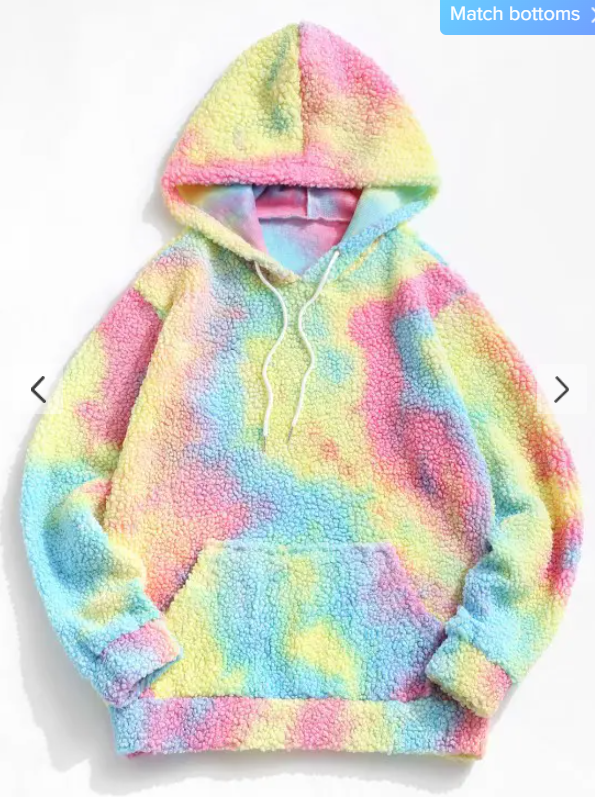 The faux fur teddy design is perfect for when the temperature starts to drop. And the dreamy hoodie can shake up your wardrobe depending on its tie-dye style and take care of your laid-back weekend and streetwear.

Belle Tie Dye Top $44.95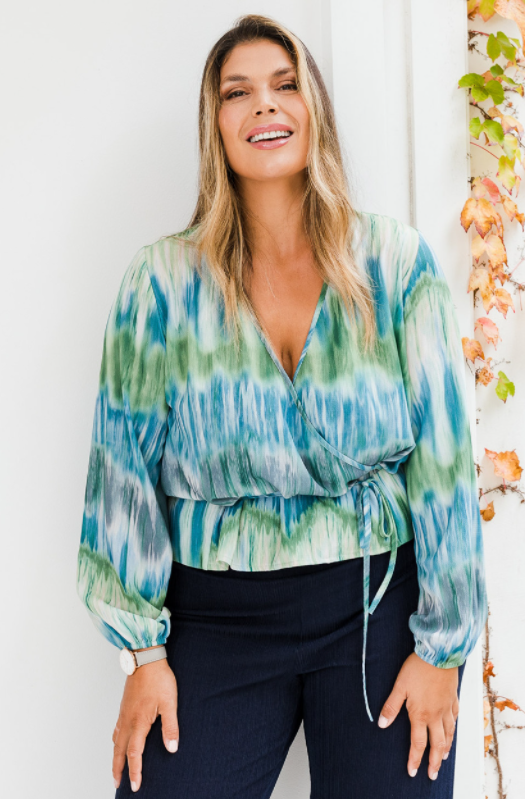 The Belle Tie Dye Top from Belle bird is the 'perfect pop' that every girls needs in her wardrobe. With an elegant wrap design with waist tie detail, you will fall in love with flattering fit. This top is both fun and stylish and really a must have piece!

Huggie Tights $14.99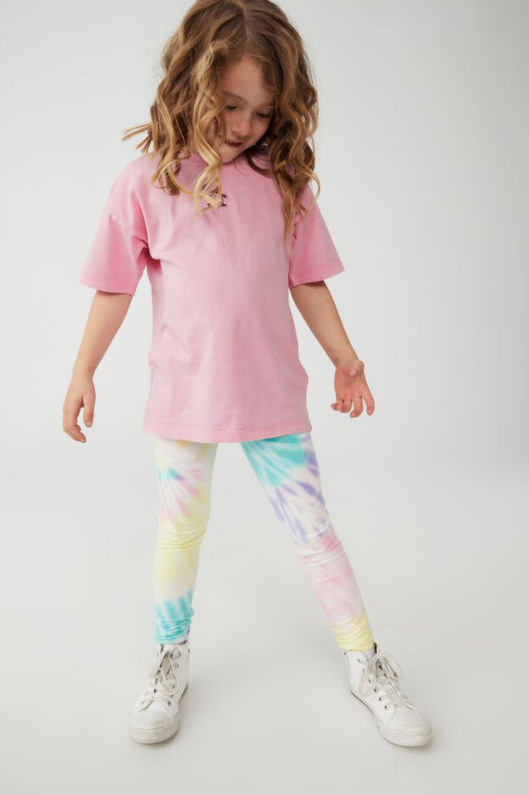 The best selling Huggies Leggings boast a comfortable elastic waist, full-length leg and come in LOADS of cute, quirky, squeal-inducing designs. These stretchy, comfortable leggings are an absolute must-have for kids on the go.

Stussy Tie Dye Socks 3pack $19.96

These funky tie dye crew socks feature the classic Stussy graffiti logo above the ankle.

Morrissey Sand Free Beach Towel $29.00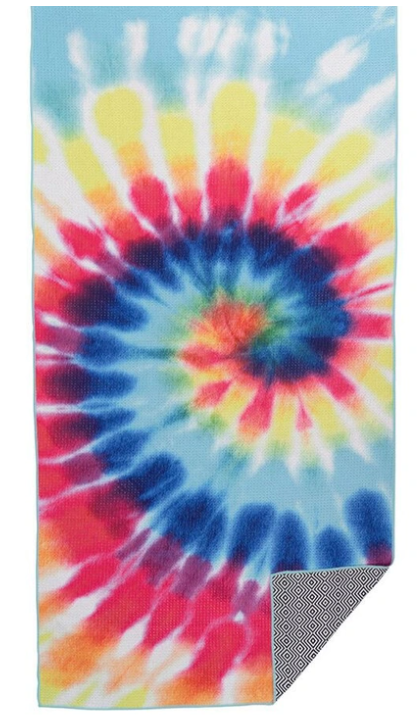 Be captivated by the majestic colours of the ocean with the Tie Dye Sand Free towel. Crafted from a unique blend of polyester and polyamide, the fibres work together to repel sand. This towel is super absorbent, quick-drying and is lightweight, even when wet.

Seashore Maxi Dress – pink tie dye $40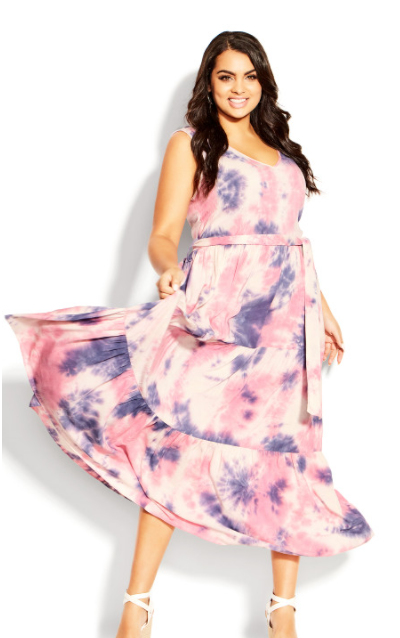 Slip into effortless charm with the Seashore Maxi Dress. This sweeping tiered design enhances your curves with a tie waistband and deep V-neckline, while he tie-dye print is perfect for keeping any look casual!

Freya Short Sleeve Dress $10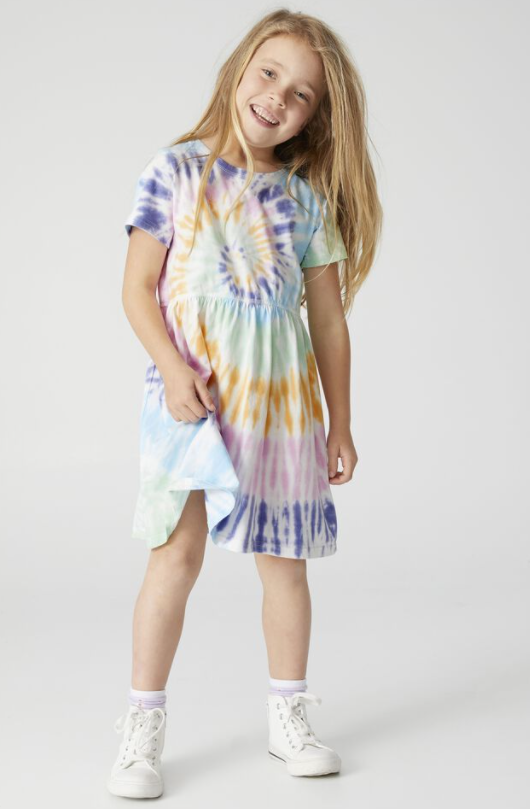 This versatile little number is sure to be popular, and looks great with or without leggings underneath. Pop a denim jacket or zip-up hoodie over the top and you can team it with ankle boots or sneakers.

Bed Time Woven Set Personalisation $69.99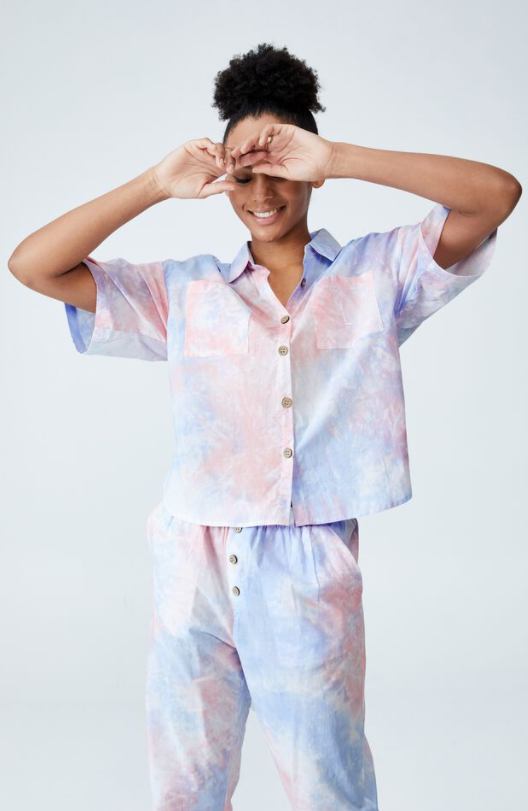 Spoil yourself with a comfy pair of tie dye pyjamas and personalise it with your own initials!

And finally, why not create your own tie dye fashion piece!
Tulip One-Step Tie-Dye Super Big Party Kit $49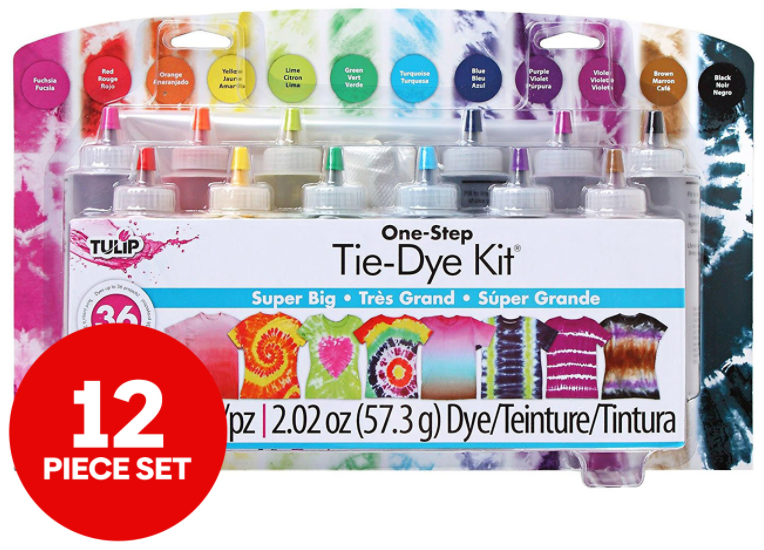 Making beautiful patterns with bright and bold colours is a breeze with this One-Step Tie-Dye Party Kit from Tulip. Featuring 12 fun colours, gloves, an instruction/technique guide and plenty of rubber bands, this kit has all the bits and pieces to get you started on your pattern-making journey.

Disclosure: This article contains affiliate links. This means that if you make a purchase, we may receive a small commission at no extra cost to you. This helps to pay the running costs for our website and the wages of our work-from-home writers, who are parents, just like you.