Here's Why We Can't Let Low Rise Jeans Make A Comeback!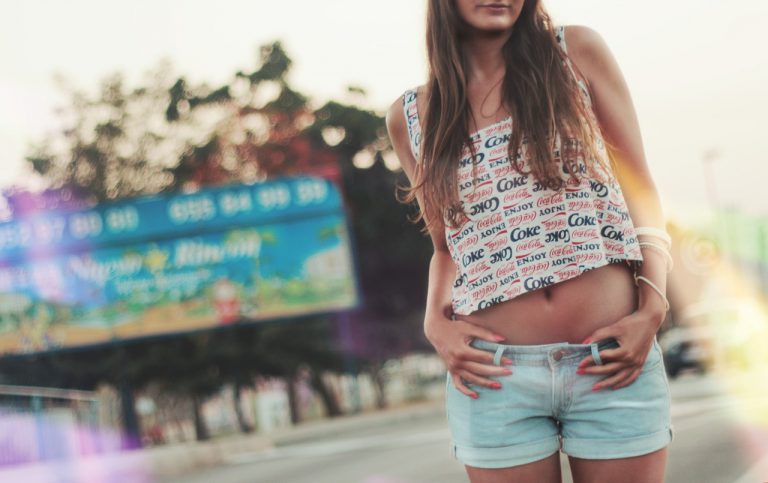 Here's Why We Can't Let Low Rise Jeans Make A Comeback!
Low rise jeans look set to return if the fashion blogs are anything to go by. But apart from looking just plain ugly the fashion trend is all about body shaming and catering to one particular size. The emphasis of low rise jeans is all about the flat stomach, so what happens when you don't have one?
The Cut published an article a few years back which predicted the return of low rise jeans by 2020. The trend exploded in popularity during a time when women were expected to be dangerously thin, have flat stomachs and were ostracised by the fashion industry if they dared to sport love handles. Celebrities wore the embarrassing trend which bared butt cracks and made just about every teenage girl feel insecure about her midriff. And seriously, who wants to wear jeans that come SO close to your pubic area?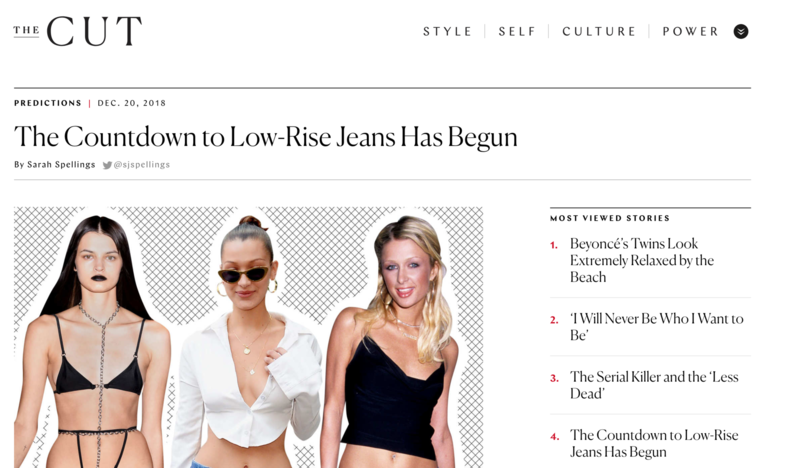 One guy has voiced his opinion on why the misogynistic trend should never see the light of day ever again. TikToker Colin McCarthy shared a video explaining why people were concerned about the trend coming back: "with the low-rise pants, skirt, and shorts that were popular from people like Paris Hilton during The Simple Life era— your body was the fashion.
The clothes were so casual, it was like a T-shirt and jeans. You weren't showing off what you were wearing, you were showing off your stomach. If you wore anything about a size two you were 'fat.'"
Nothing caters more to skinny privilege in fashion than low rise jeans. Where high waisted jeans are inclusive of all body shapes and actually accentuate the hips and buttocks, low rise jeans do the opposite. They are designed for people with toned and slim bellies and make those who have more weight around their middle feel even worse about themselves. In fact, it's a trend that does nothing but highlight a woman's insecurities.
The body positivity movement has done so much for women with bigger thighs, bellies and butts. By reviving a trend like low rise jeans it's basically telling young girls 'you must have no belly fat to wear these.' How triggering for young women battling eating disorders. How shaming for girls who have rounder tummies. This is a trend that needs to stay in the past.
Commenters have taken to Twitter and other social media platforms to voice their disgust and anger. And rightly so. Let's leave body shaming fashion styles in the past. Our kids, especially our girls, have enough to worry about without the fashion industry telling them they're too fat to wear a style of jeans.
listen the models can wear them all they want but over my dead body will I put low rise jeans on myself ever again https://t.co/2Rg8c4YIqg

— AB (@AlannaBennett) December 20, 2018
low-rise jeans aren't actually happening it's just the fashion industry trying to make you feel bad about your body again, the best antidote to this is to invest in some festive capes

— scaachi (@Scaachi) December 20, 2018
I would literally rather go out in public with no pants – I mean like full Winnie the Pooh mode – than wear low rise jeans.

— carol (@carolinecrew__) December 21, 2018
Images: Twitter, TikTok & Pixabay