Glitter Bums Have Arrived – a Handy How-To Guide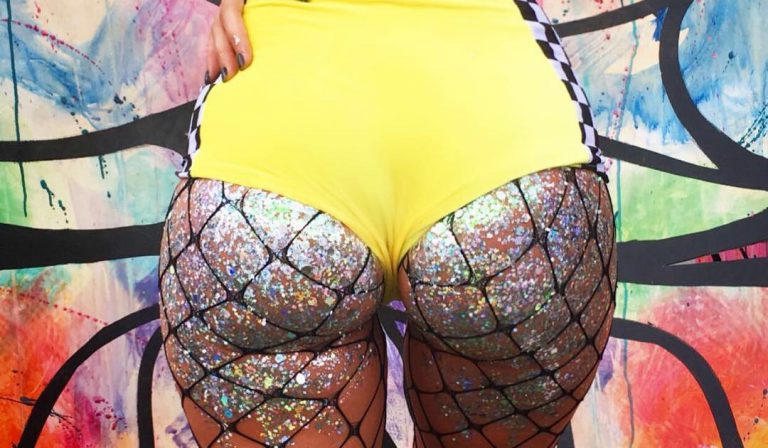 Glitter Bums Have Arrived – a Handy How-To Guide
In a new trend that can only be described as uncomfortable, we are pleased to announce that glitter bums are here!
Forget adorning your decolletage in all sorts of diamantes, metallic beading and glitter – that is so 2017. You have to stick glitter on your bum now. We have put together a handy How-To Guide so you, too, can achieve these fabulous results for your own derriere.
I'm not fully in possession of all the facts, but I will do my best. I am thinking that all that is required is a quick trip to Spotlight for some all-purpose craft glue and some glitter and sparkles and shit. Stop by Bunnings on your way back and grab a couple of tarps.
Now sploodge the craft adhesive onto one tarp and simply park your arse. Then hop up and sit gracefully onto another tarp covered in all the sparkles and you're done.
This could be the easiest trend of them all!
Of course, you need to purchase enough craft supplies to cover your entire backside, so some of us might have to spend a little more than others. This looks like an especially expensive exercise for yours truly. My arse is pretty big.
Never fear though, I'm sure it will look just as lovely as all the pretty bums on Instagram!
This fabulously glittery trend is reportedly best worn during summer music festivals by the young and beautiful, but I say screw that! Anyone can wear their sparkly arse wherever they like! Even for a quick run to Aldi in the middle of winter to pick up some discounted gin and some nice cheese and dips. You do you, boo. x
Source: Instagram/The Gypsy Shrine