Black Friday: Get 20% Off Children's Book Boxsets in Time for Christmas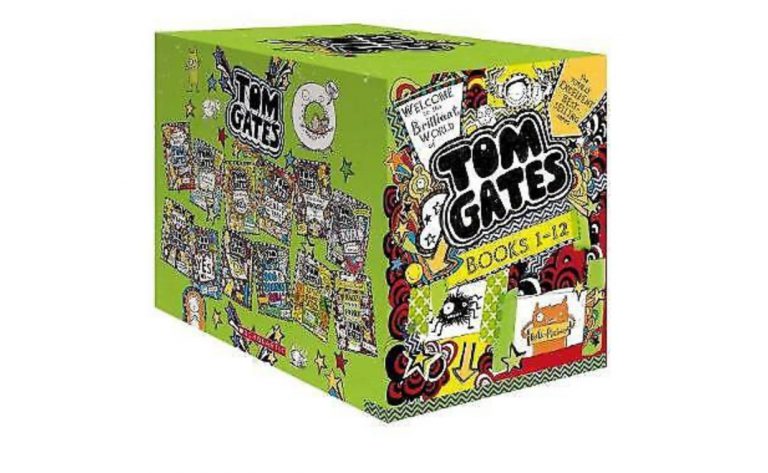 Black Friday: Get 20% Off Children's Book Boxsets in Time for Christmas
What's better than opening a wrapped gift to find a book by your favourite author inside? Finding the whole boxset, of course! The eBay Black Friday sale is on and amongst the millions of items that you can save 20% off on, there are some great children's and young adults boxsets, and some retailers are even offering free shipping.
There is a person for every gift at eBay – just visit their Black Friday Hub and use CODE: PRESS20 to save on eligible items.
We know you're busy, so to save you some time, we've picked out our favourite book boxsets. So all you have to do is click add to cart!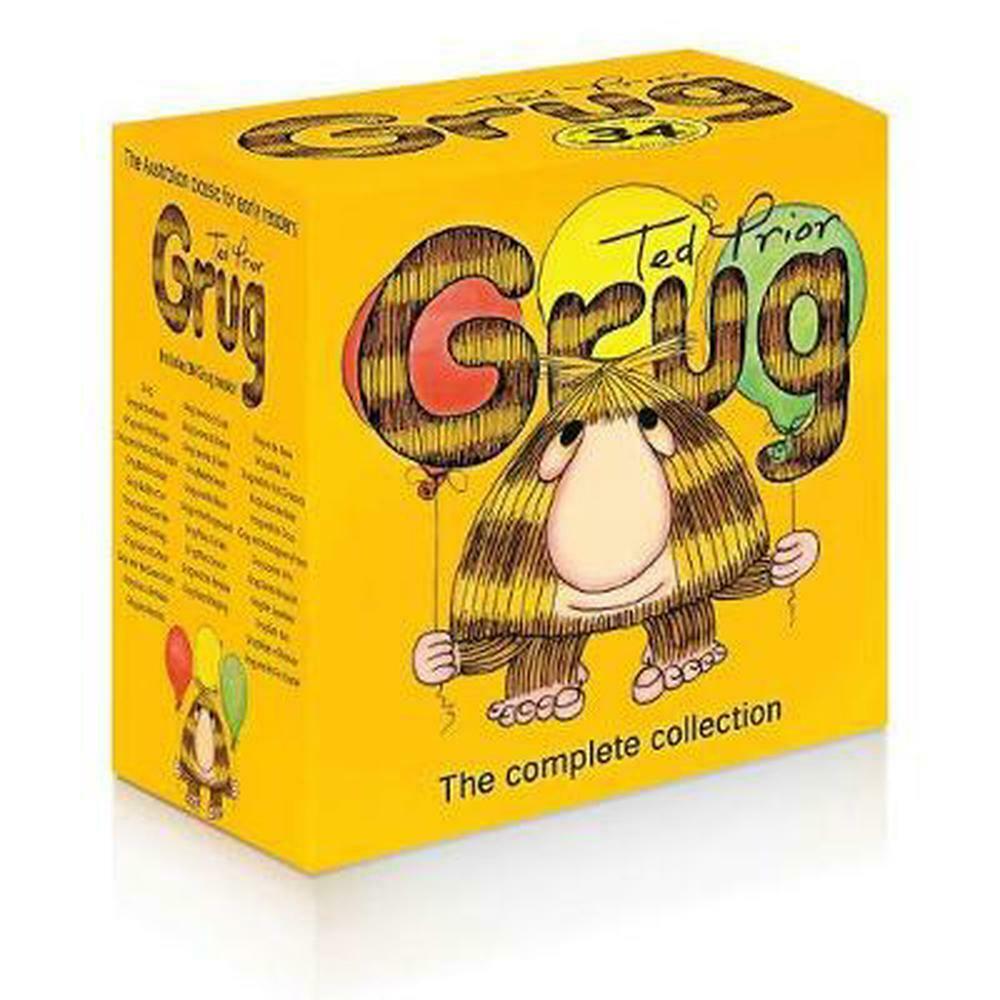 Grug Complete Box Set by Ted Prior (English) Paperback Book
The ultimate collection of the million copy bestseller Grug – the complete set with all 34 titles This classic Australian book series is now available in one big, beautiful bumper box. Perfect for early readers. Buy here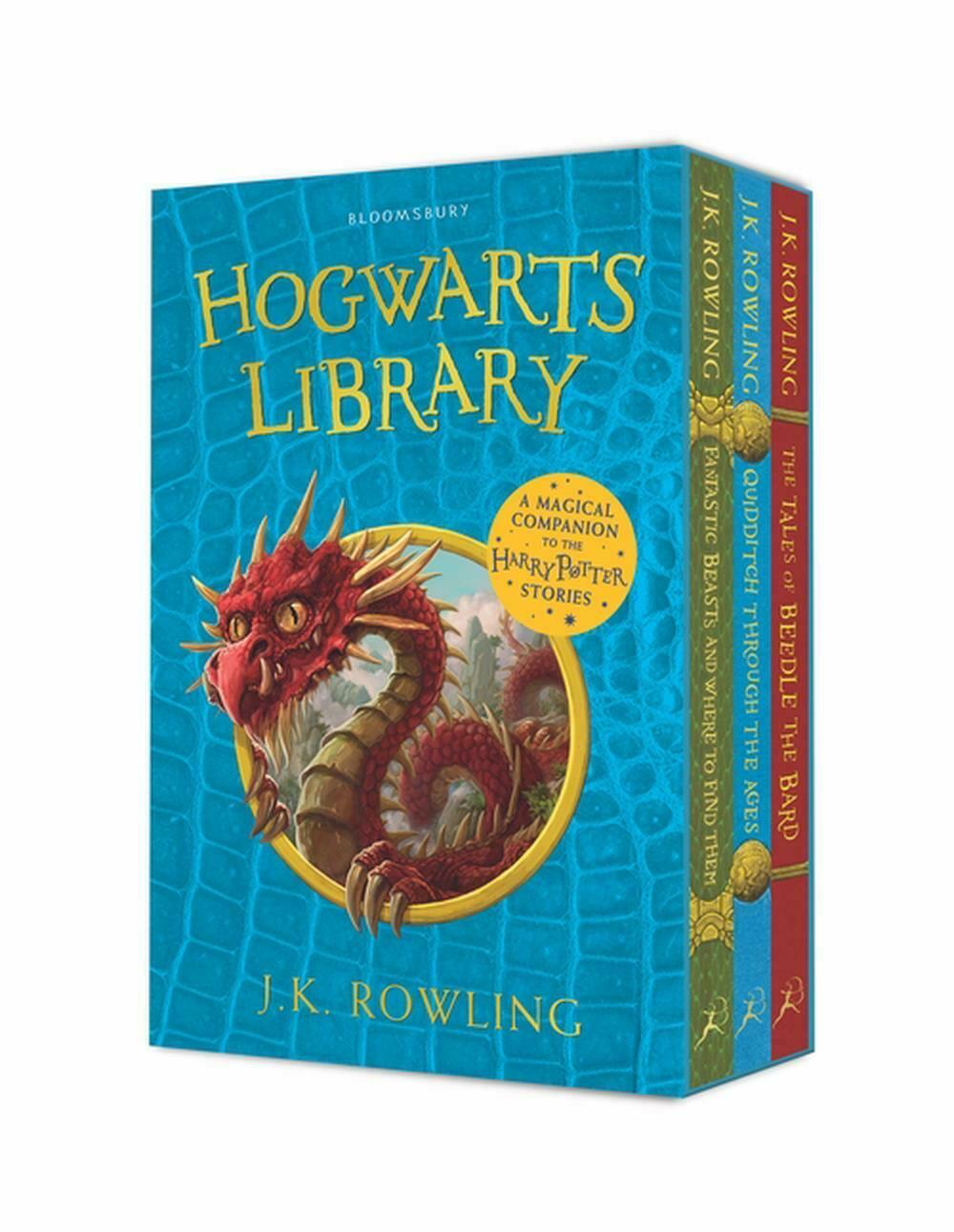 The Hogwarts Library Box Set by J.K. Rowling (English) Paperback Book
This gorgeous new paperback edition of the Hogwarts Library brings together three much loved classics from the Wizarding World – Fantastic Beasts and Where to Find Them, Quidditch Through the Ages and The Tales of Beedle the Bard. Each handsome paperback features stunning colour art by Jonny Duddle and beautiful interior line illustrations by Tomislav Tomic.
A treasure trove of magical facts and fairytales, the Hogwarts Library is an essential companion to the Harry Potter series, illuminating everything from the origins of the Golden Snitch to the curious habits of Nifflers and the haunting Tale of the Three Brothers. Required reading in every wizarding household, these are a delight for both wizards and Muggles alike. Buy here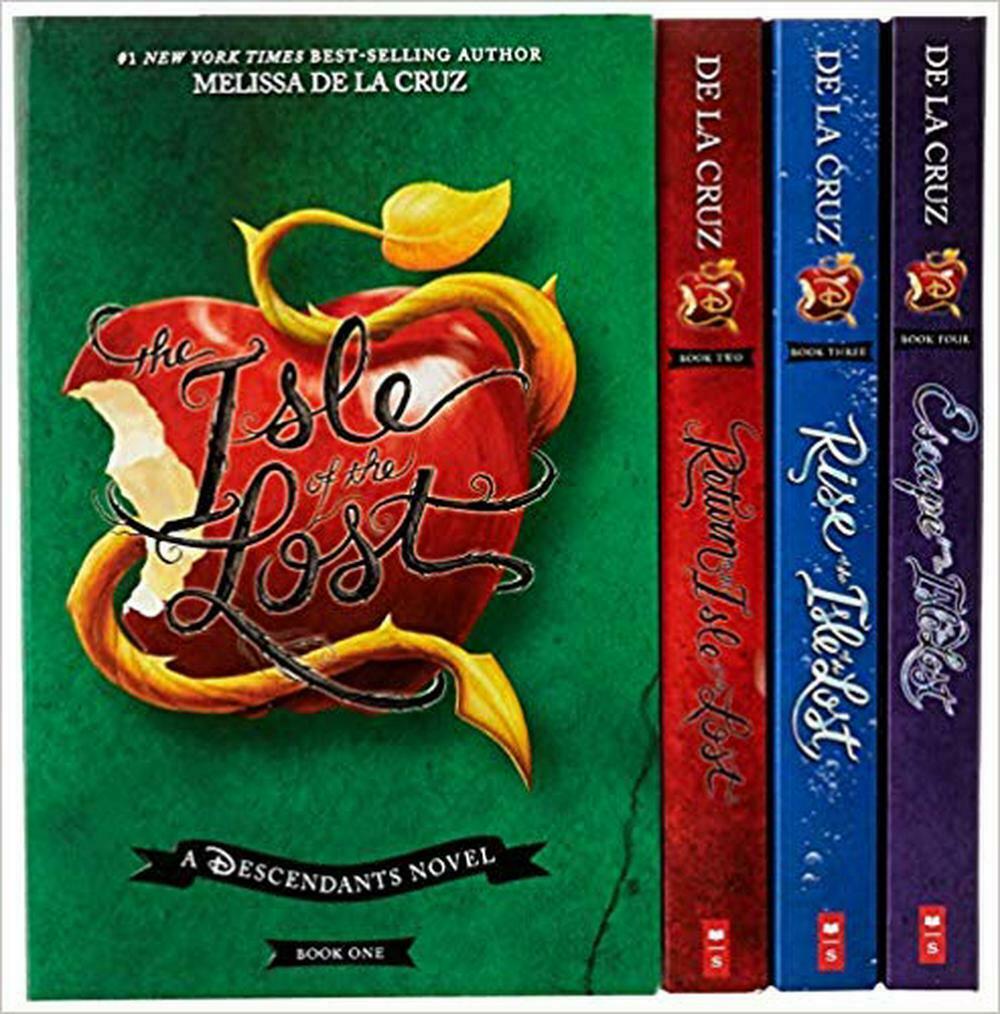 Disney: Descendants Box Set (Books 1-4)
Evil tree. Bad apple? Follow the sons and daughters of the Disney villains as they learn to embrace their uniqueness and differences. This boxed set features all four books in the Descendants book series, including the brand new instalment, Escape from the Isle of the Lost. Buy here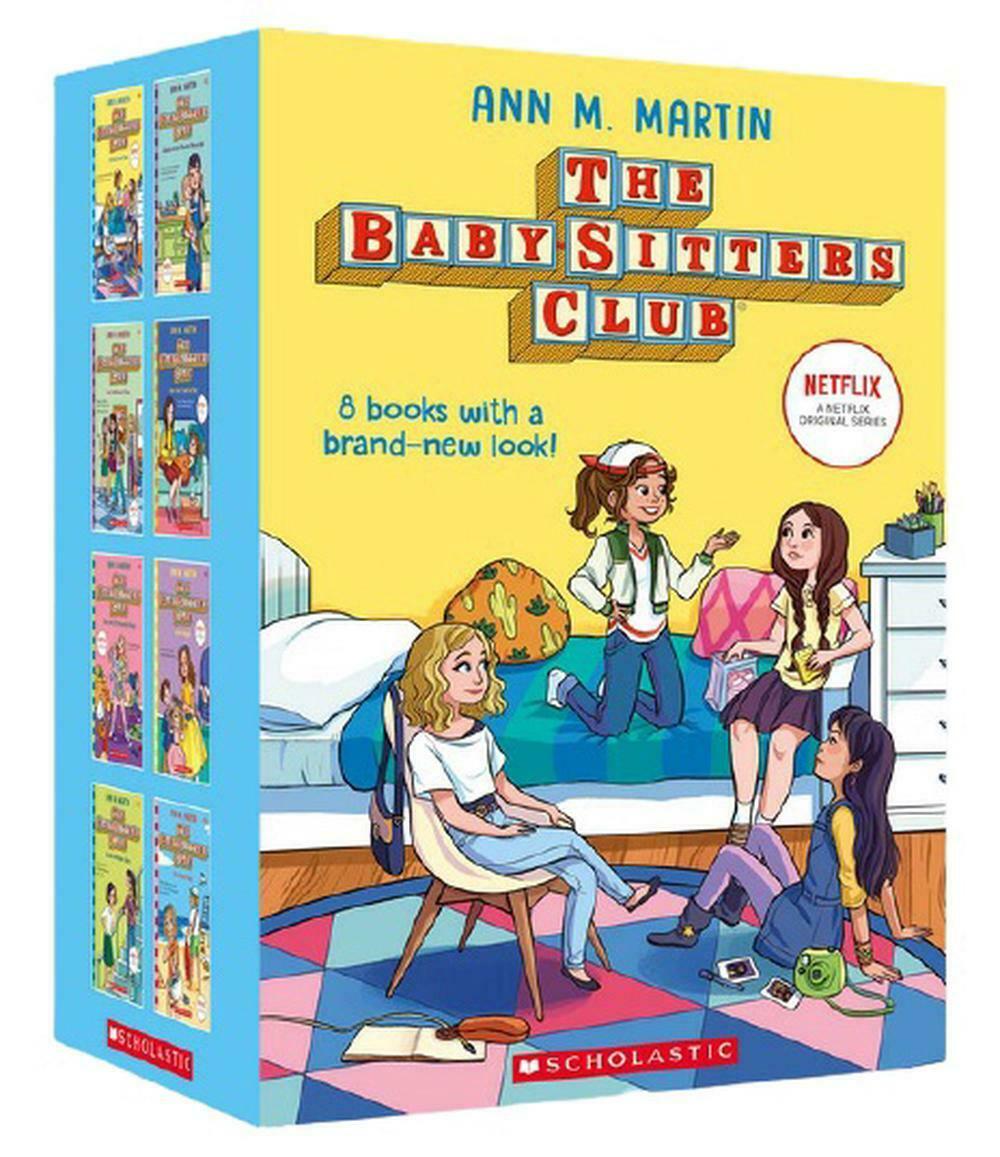 The Baby-Sitters Club Netflix Editions 1-8 Boxed Set by Ann M. Martin
Kristy, Mary Anne, Claudia, Stacey, and Dawn are members of The Baby-sitters Club! Whatever comes up cranky toddlers, huge dogs, scary neighbours, prank calls you can count on them to save the day! Includes the following titles: Kristys Great Idea, Claudia and the Phantom Phone Call, The Truth About Stacey, Mary Anne Saves the Day, Dawn and the Impossible Three, Kristys Big Day, Claudia and Mean Janine, Boy Crazy Stacey. Buy here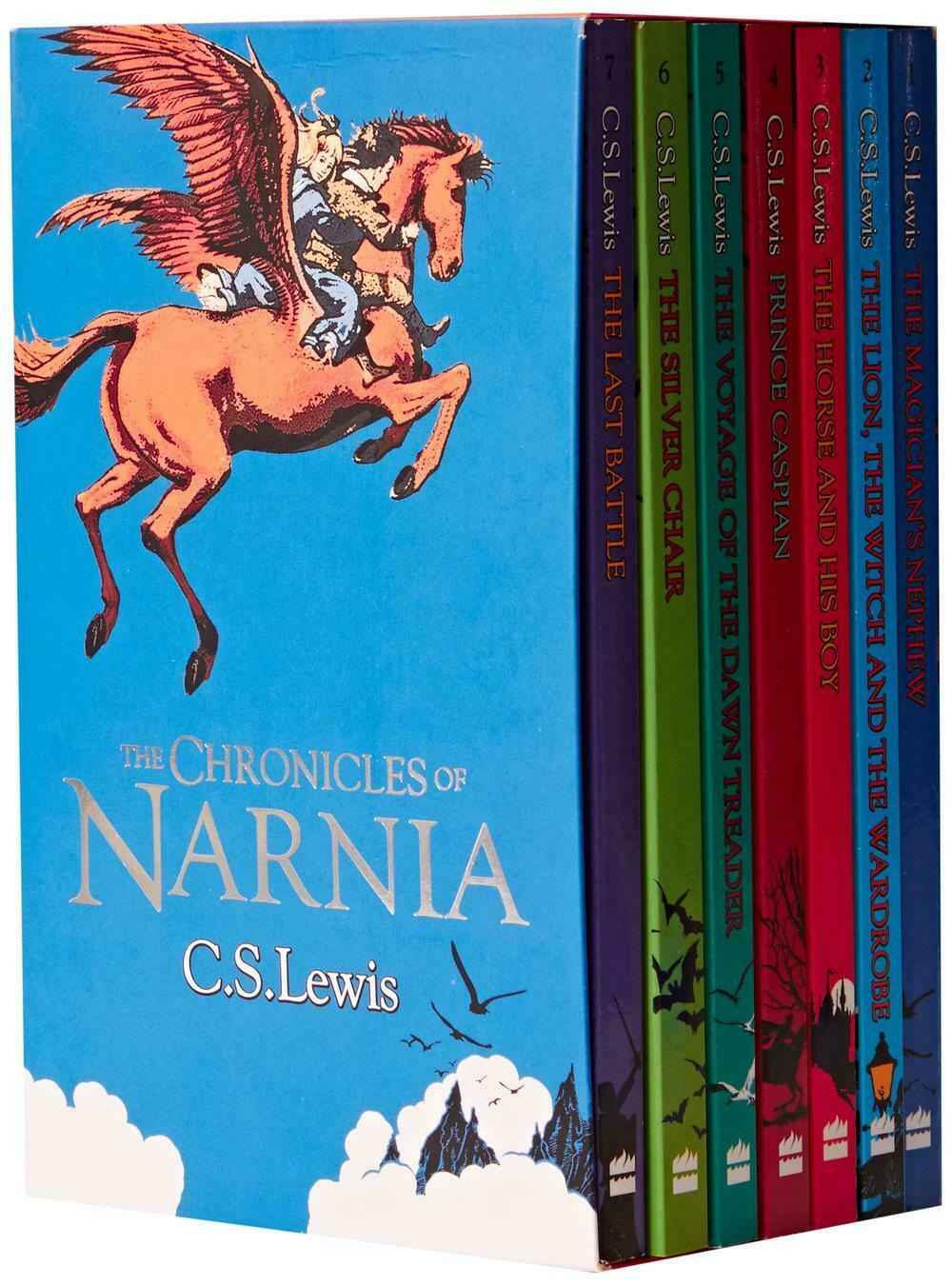 The Chronicles of Narnia Box Set by C.S. Lewis
The seven chronicles of Narnia are brought together in a beautifully presented slipcase. The Narnia Chronicles remain one of the most enduringly popular series ever.
The adventures of Peter, Susan, Edmund and Lucy have delved into the imaginations of readers for over fifty years. Now the enchanted world of Narnia is brought to you in this stunning slipcase.
Containing all seven Chronicles, with special illustrations, it is a must-have for every Narnia fan and something that can be treasured forever. Buy here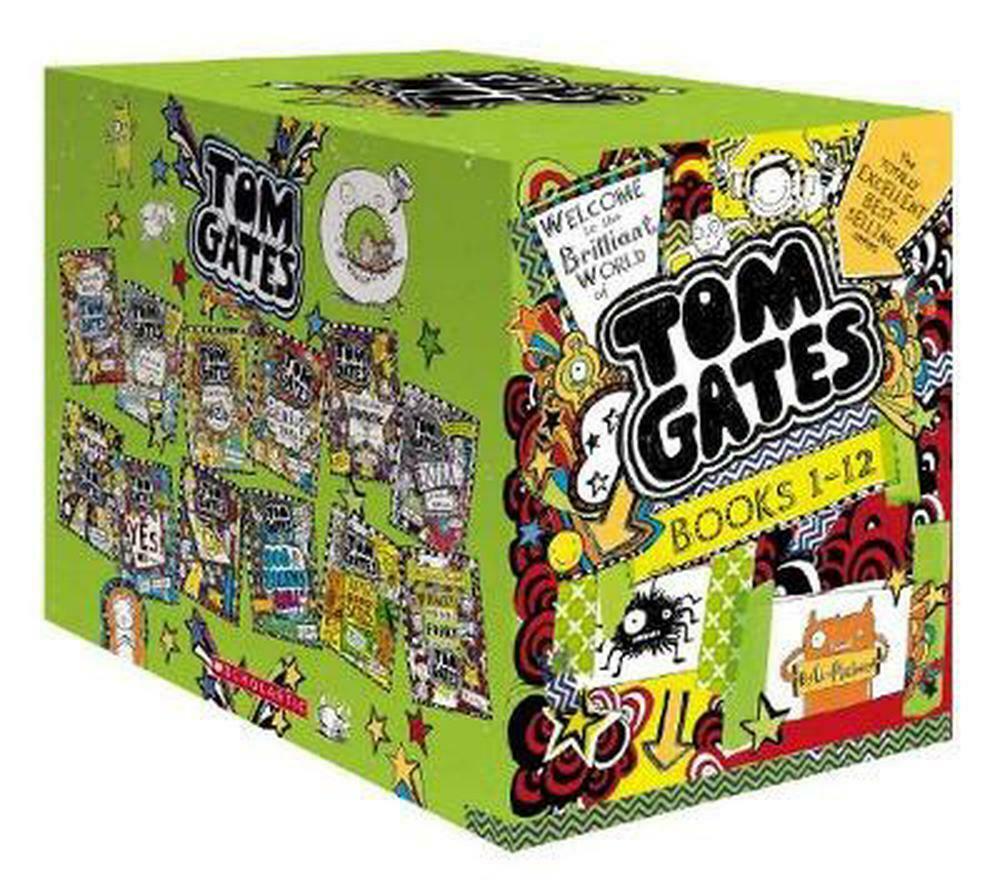 Welcome to the Brilliant World of Tom Gates Books 1-12 by Liz Pichon
This fantastic boxed set of super-silly stories is filled with Tom's jokes, scribbles and doodles. One brilliant collection of the funniest books in the world. This box contains the first twelve books from Tom's life story: The Brilliant World of Tom Gates Excellent Excuses (and other Good Stuff) Everything's Amazing (Sort Of) Genius Ideas (Mostly) Absolutely Fantastic (At Some Things) Extra Special Treats (Not) A Tiny Bit Lucky Yes! No. (Maybe…) Top of the Class (Nearly) Super Good Skills (Almost…) Dog Zombies Rule (For Now) Family, Friends and Furry Creatures. Buy here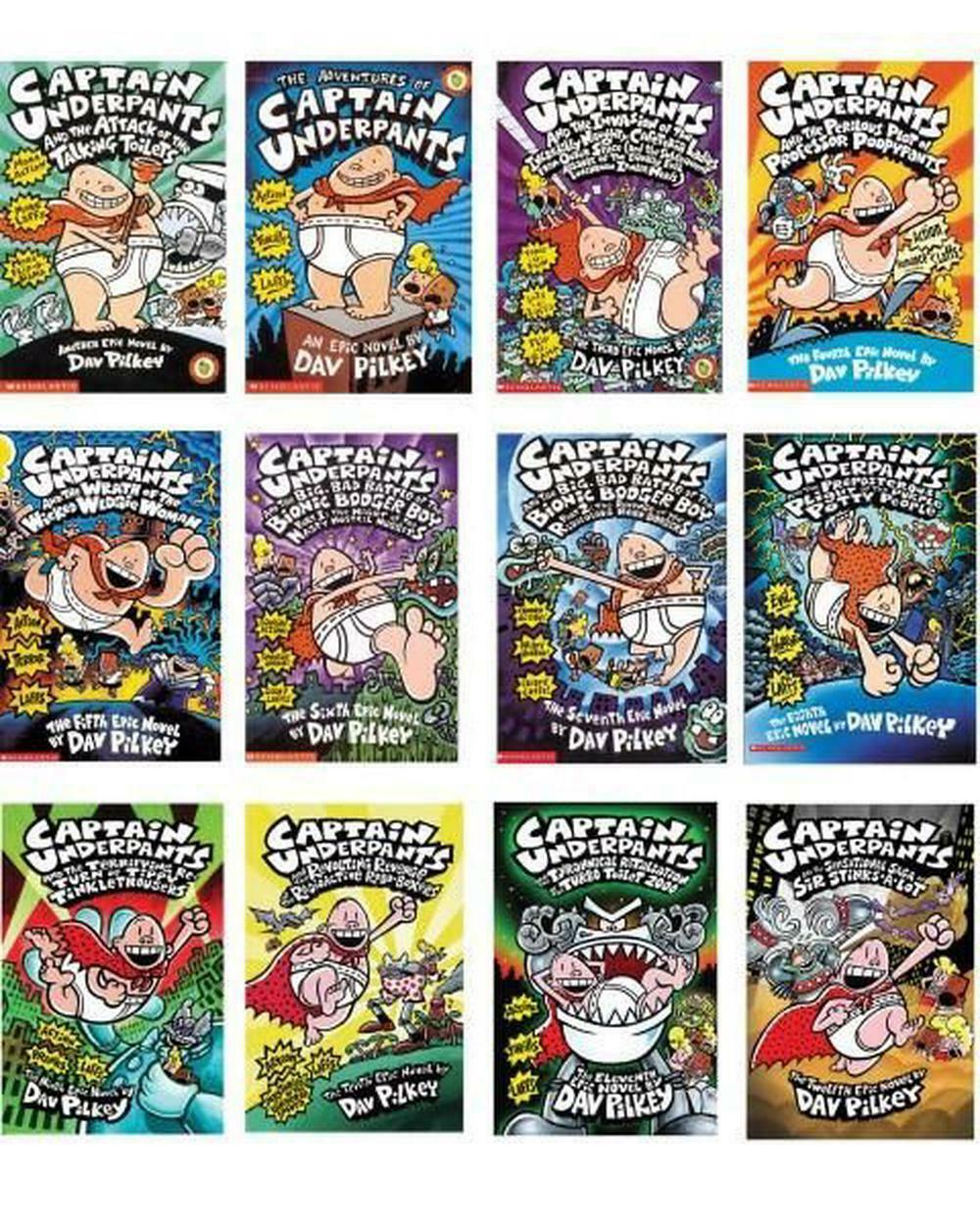 Captain Underpants (Books 1-12) Slipcase by Dav Pilkey
It's got TWELVE times the action! TWELVE times the adventure! TWELVE times the Flip-O-Rama! Now you can have all TWELVE Captain Underpants books in one boxed set! Tra-La-Laaaaa! Prepare for laffs, action and flip your lid for Flip-o-Rama in this preposterous Undies extravaganza! Buy here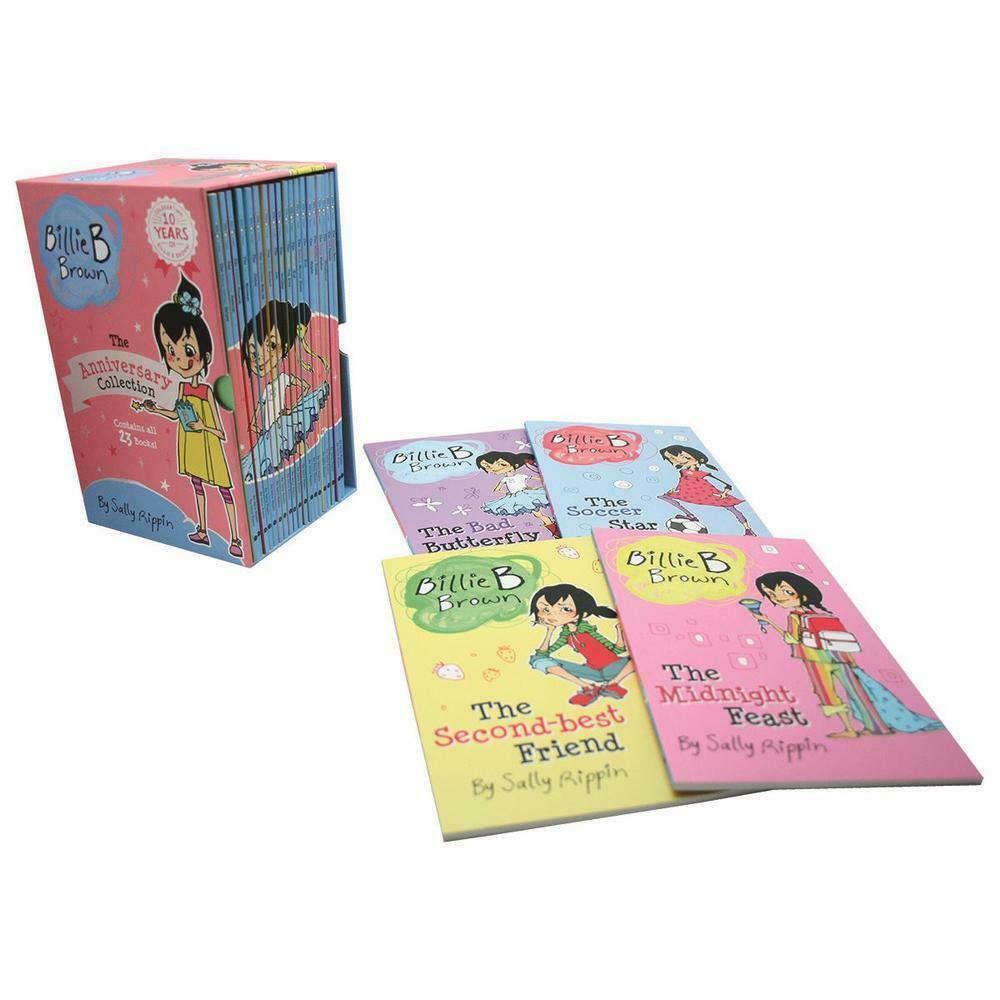 Billie B Brown Complete Collection by Sally Rippin
The Billie B Brown series is carefully designed with word art and illustrations, no mountains of text or super-tricky words to intimidate the early reader. Billie is the perfect bridging series to move children on from picture books to chapter books. Buy here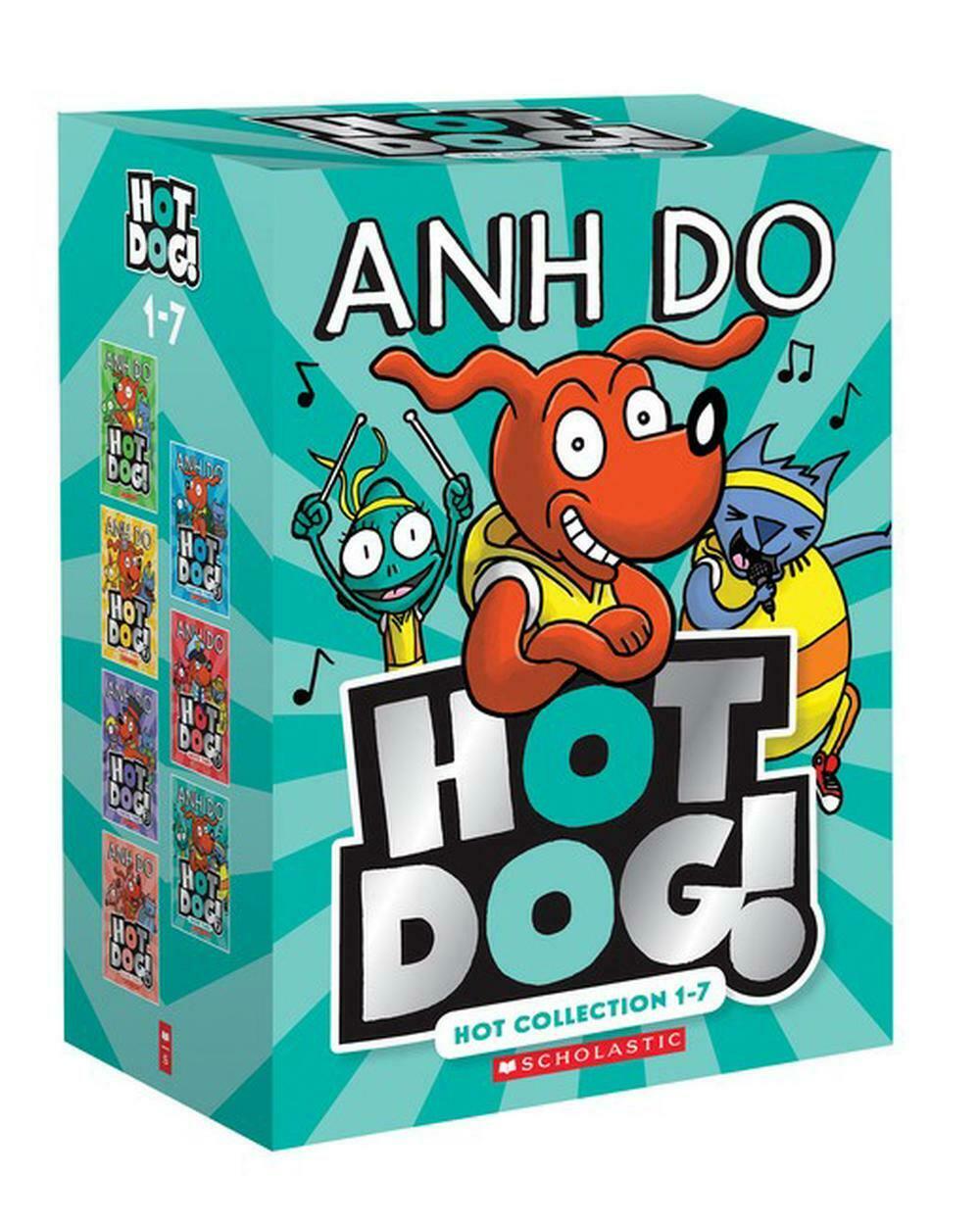 Hotdog 1-7 Box Set by Anh Do
Hotdog and his friends are going on seven mad adventures!
Theyll try to help a baby bird find his missing mum, plan a HUGE surprise party, join the circus,
compete in game day, go on a camping trip, star in a movie, and enter a TALENT COMPETITION! Read all seven while theyre HOT! Buy here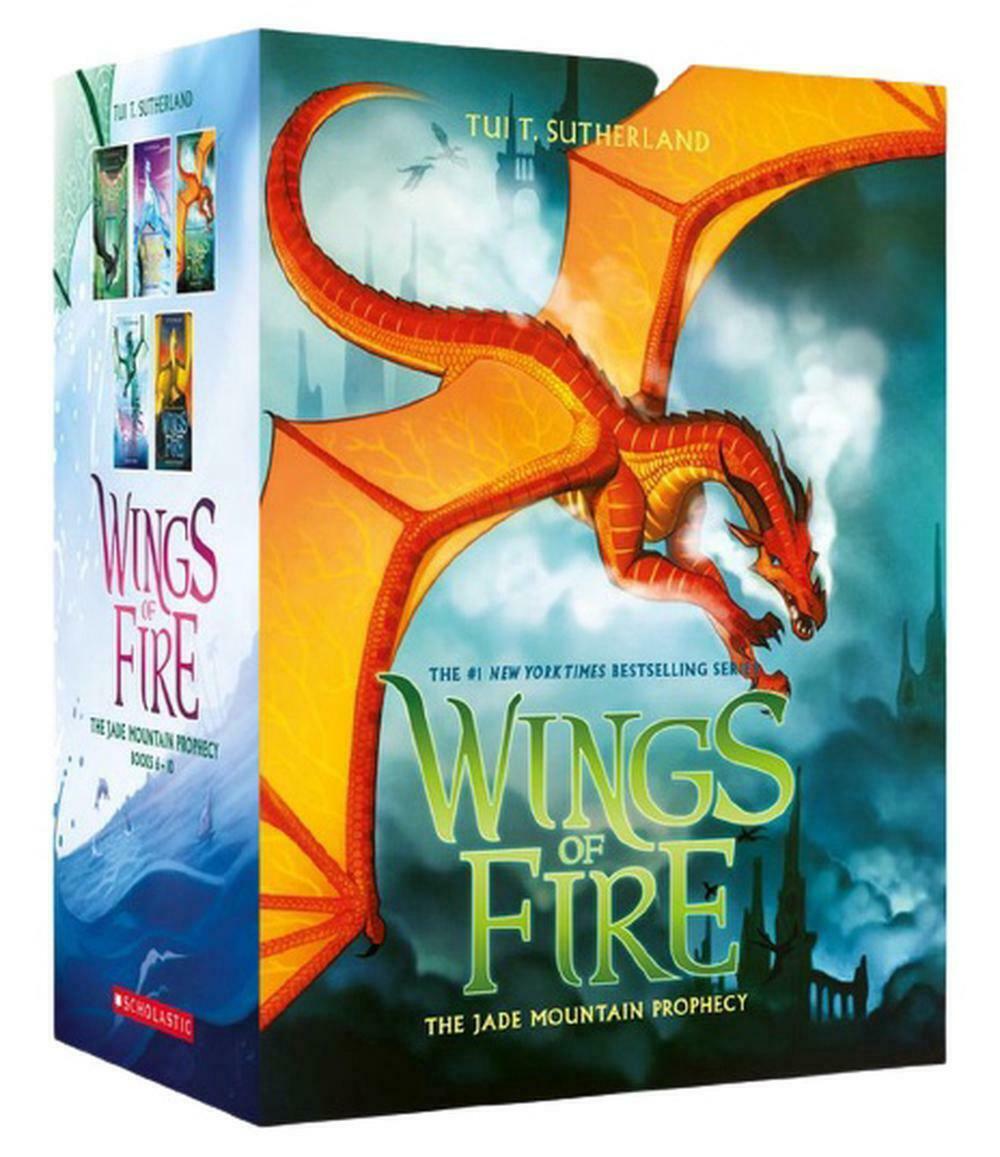 Wings of Fire 6-10 Boxed Set by Tui Sutherland
A war has been raging between the dragon tribes of Pyrrhia for years. According to a prophecy, five dragonets will end the bloodshed and choose a new queen. But not every dragonet wants a destiny. And when Clay, Tsunami, Glory, Starflight, and Sunny discover the truth about their unusual, secret upbringing, they might choose freedom over fateand find a way to save their world in their own way. Titles include: Moon Rising, Winter Turning, Escaping Peril, Talons of Power and Darkness of Dragons. Buy here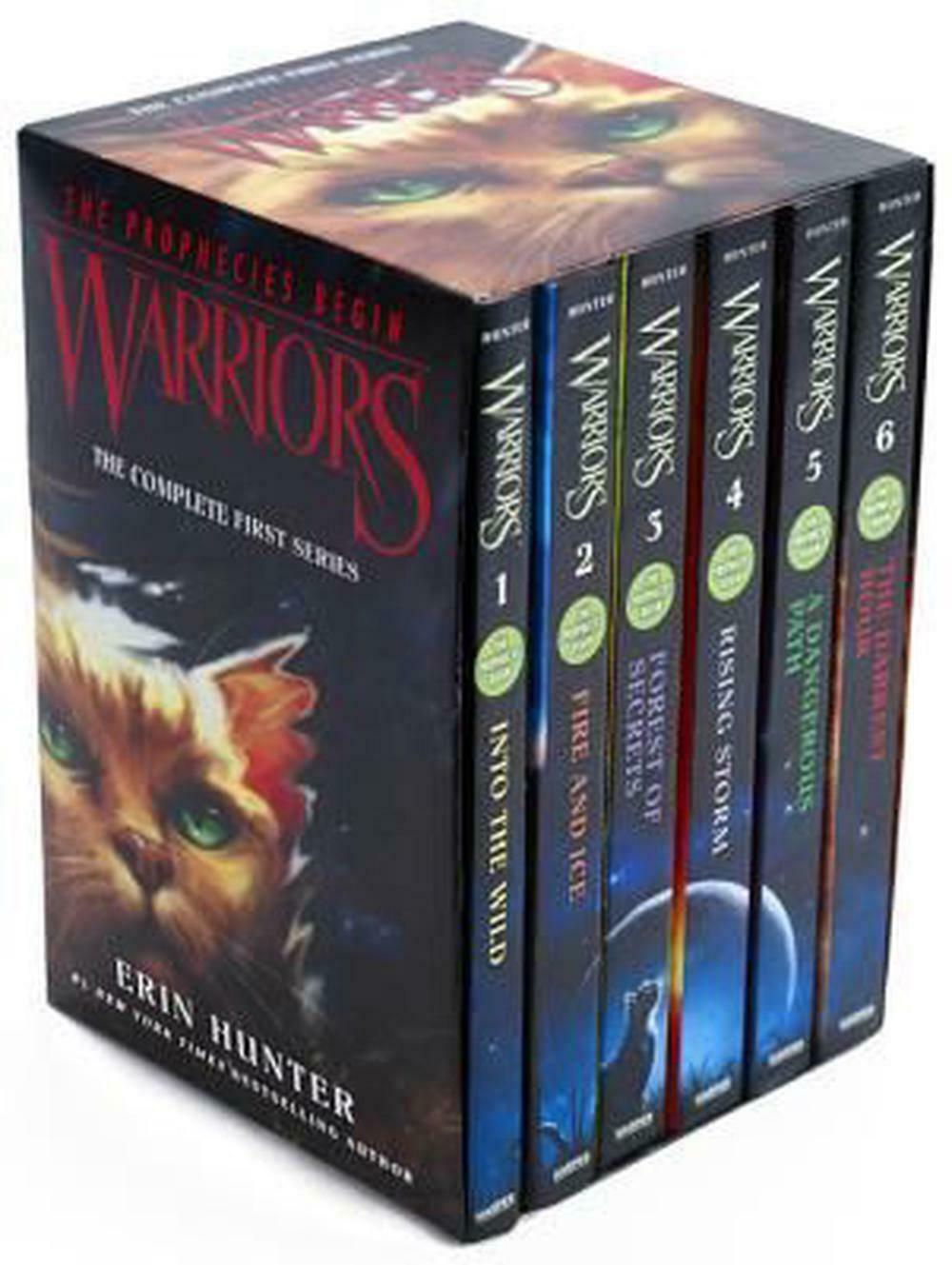 Warriors Box Set: Volumes 1 to 6 by Erin Hunter
Join the legion of fans who have made Erin Hunter's Warriors series a #1 national bestseller! This box set–featuring striking new art–includes all six books in the first Warriors series and is perfect for the collections of longtime Erin Hunter fans and readers new to the Warriors world.For generations, four Clans of wild cats have shared the forest according to the laws laid down by their warrior ancestors. But now ThunderClan is in grave danger. Rival ShadowClan is growing stronger, a traitor may be hiding in their midst, and rising tensions threaten every cat in the forest.In the dark days ahead, ThunderClan's fate will rest in the paws of an unexpected hero: an ordinary house cat named Rusty…who may yet turn out to be the bravest warrior of them all. Buy here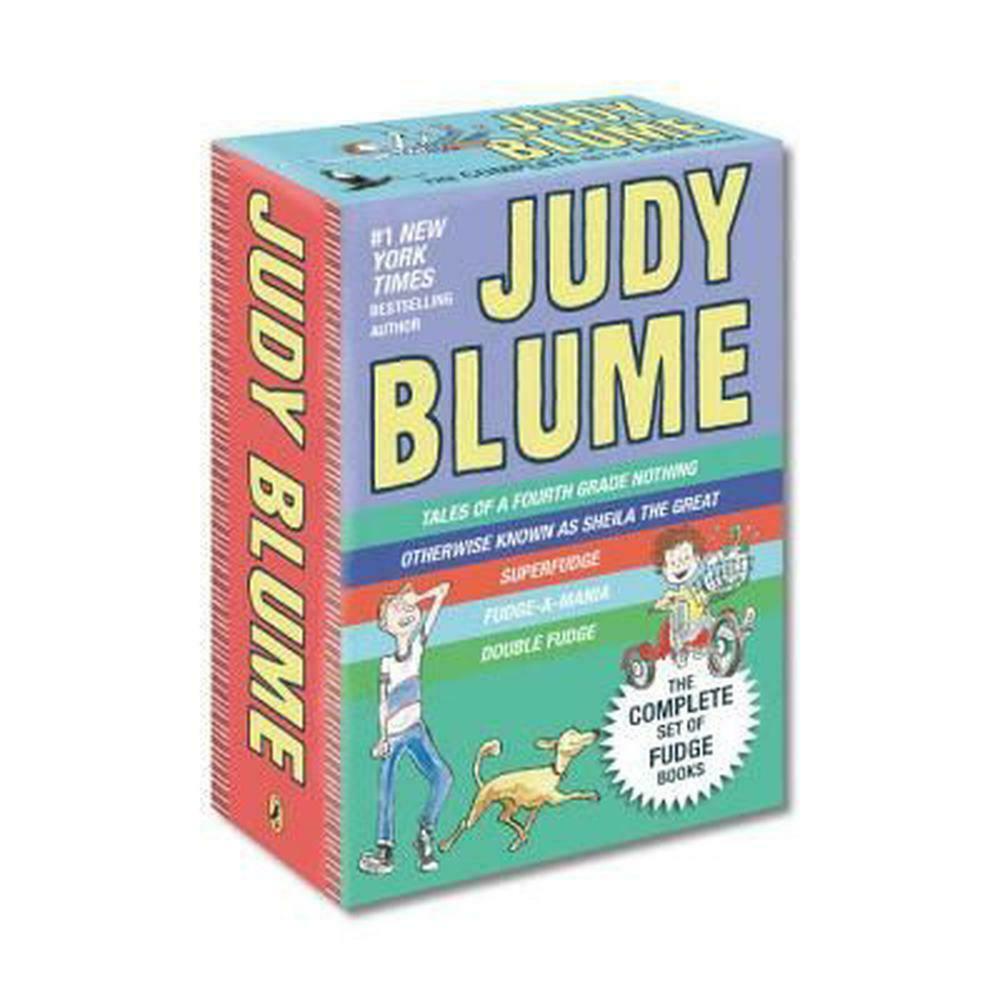 Judy Blume's Fudge Box Set by Judy Blume
Fans young and old will laugh out loud at the irrepressible wit of Peter Hatcher, the hilarious antics of mischievous Fudge, and the unbreakable confidence of kw-it-all Sheila Tubman in Judy Blume's five Fudge books, Tales of a Fourth Grade Nothing, Otherwise Kwn as Sheila the Great, Superfudge, Fudge-a-Mania, and Double Fudge. Now all packaged together for the very first time, this collection of Fudge books will please lifelong fans and entice a whole new generation of Blume readers. Buy here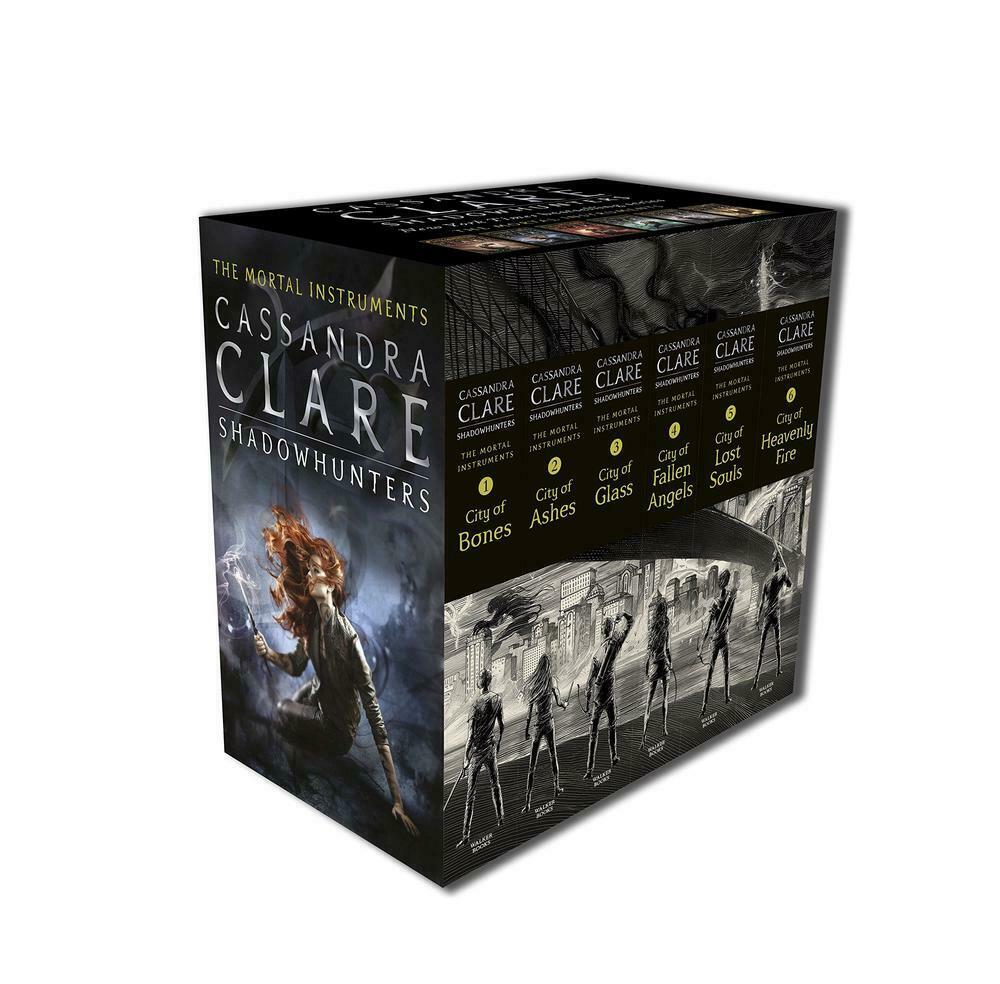 The Mortal Instruments by Cassandra Clare
The Mortal Instruments Collection – six internationally bestselling books about the Shadowhunters in one gift packDiscover the secrets of the Shadowhunters as they wage a terrifying war to keep the world safe from demons in the sensational and internationally bestselling Mortal Instruments series by Cassandra Clare. Boxset includes City of Bones, City of Ashes, City of Glass, City of Fallen Angels, City of Lost Souls and City of Heavenly Fire. Buy here