Queen or Not – Here's Why You Need One of Constance Hall's Skirts STAT!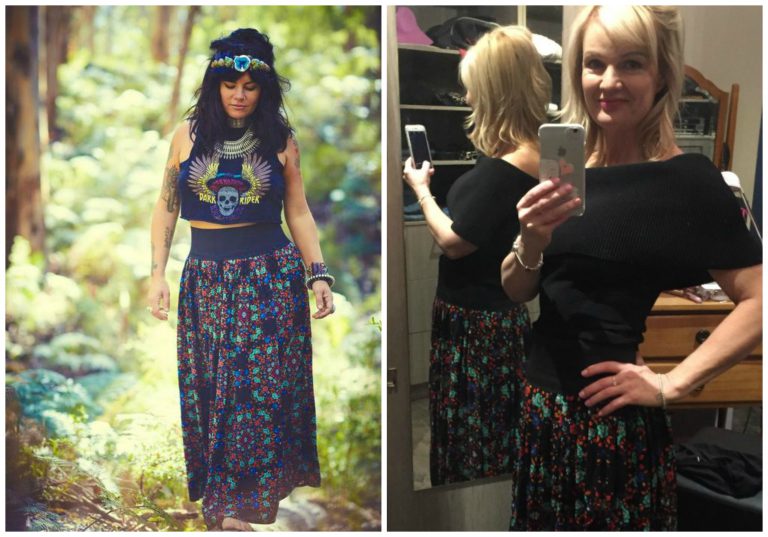 Queen or Not – Here's Why You Need One of Constance Hall's Skirts STAT!
Constance – you are amaze-balls. Truly.
First, you took your humble blog (and social media following) and made it skyrocket into the stratosphere with that one post that went viral.
Then you banded women together. Not only all over Australia but all over the world with your messages of unity and support.
Then….you self-published a super successful book which has resonated with women everywhere with your musings on pregnancy, childbirth, motherhood and relationships baring your truths, warts and all. I've lost track of who actually has my copy now….
And now you have single-handedly (and kind of by accident) created a line of brilliant and clever skirts specifically designed to help hide mum's tums.
When I read that you whipped out the sewing machine and created one of these gorgeous skirts with a high, strong, elastic waistband to combat your struggle to find clothes to wear that hide what a LOT of women sport; which is essentially a not-so-firm-anymore stomach after having kids I was intrigued enough to purchase one for myself.
The results? I ABSOLUTELY FUCKING LOVE IT.
(Excuse the less than professional photos but I couldn't wait to show it off and being winter and getting dark so fast, I've given up waiting for my husband to come home and take a photo in daylight, so I took a couple selfies).
It's like you made it just for me. Because the one thing I detest about my body is my stomach. It's the first place I put weight on and the very last that I lose it and the struggle to find something that looks great whilst disguising it at the same time is enormous. If my jeans fit in the waistband, then the ass is saggy. If they fit my ass, I have a muffin top.
Traditional skirts with their flimsy waist bands make my short self appear even shorter and then I don't know whether to tuck tops in (making the midriff even thicker) or to drape over the top which again makes me shorter and cuts me in half.
These skirts can be worn as a high-waisted look which means that even someone who struggles with tummy issues can wear funky crop tops in summer or winter.
I ask of you, just one thing – can you put some side pockets in them? Then they would be a 12 out of 10! Just have to order the blue and white one now.
You can get yours here.