Is it Time You or Someone You Know Did Something About Their Teeth Grinding?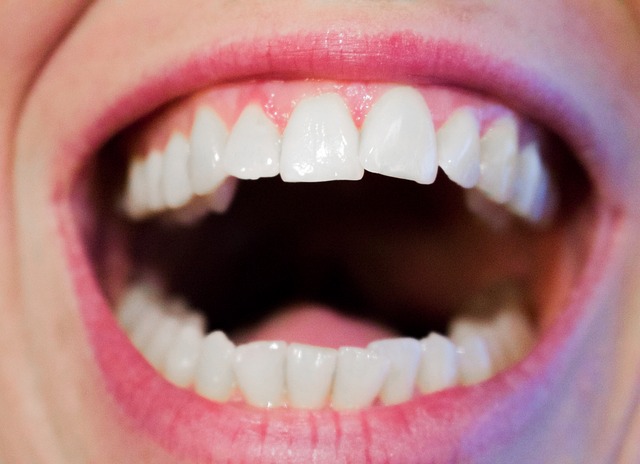 Is it Time You or Someone You Know Did Something About Their Teeth Grinding?
Sponsored post
It's 11am and I'm already on my fourth cup of coffee. Even with all that caffeine coursing through my veins I'm afraid that if I blink too long, and allow my eyes to stay closed longer than a millisecond I might just nod off.
I did NOT sleep well last night. Around 2am my daughter tapped me awake to tell me that she wasn't feeling well, and then climbed into bed between my husband and I and promptly fell back to sleep. For the next few hours I lay in a state of semi-conscious limbo, not quite awake but unable to fall into a restful sleep because if my husband wasn't making soft snoring noises, my daughter was grinding her teeth. Seriously, give me nails scratching down a chalk board over that sound any day. Urgh!
According to some studies, teeth grinding or clenching (or bruxism as it is also known) affects 1 in 5 people on a regular basis, with up to half the population doing it at some stage in their lives. Whilst teeth grinding is common in young children it does often cease in adulthood. However, for those who continue to grind their teeth bruxism can cause issues such as worn or damaging teeth, pain in the face, jaw or gums and can be the cause of earaches, headaches and poor sleep.
Whilst the common treatment for bruxism is a custom fitted mouthguard, the truth of the matter is that many Australians do not have private health insurance or the money to pay for the associated dental costs of addressing this health concern. So night after night they continue to grind or clench their teeth and suffer the consequences.
Are you one of those people? Do you know someone who is? If you answered yes to either of those questions, let me tell you that there is a much more affordable solution.
The Knight Guard is a convenient and affordable night guard that provides you with the best protection against teeth grinding while you sleep.
Whether you've chewed through your old night plate or are considering one for the first time, The Knight Guard is the smart choice when it comes to alleviating the symptoms of night-time grinding, bruxism, jaw clenching, and teeth gnashing.
At a fraction of the cost of visiting your dental clinic (even with private health, night guards can be extremely expensive), The Knight Guard offers the convenience of receiving an at-home, DIY impression kit; taking the impression of your teeth yourself; and having the night guard delivered, all from the comfort and privacy of your own home.

Watch the Video below to see exactly how you can use the DIY kit in your own home to create a unique custom fit mouth guard.

Knight Guard mouth guards are made in Melbourne by qualified dental technicians by Impression Healthcare (IHL) – an ASX-listed dental tech company also responsible for ITW, custom teeth whitening kits, and Gameday Mouthguards, custom sports mouthguards, so you can be assured of a high quality product. And unlike boil and bite mouth guards that you can pick up in your local chemist, they will be perfectly moulded to the unique size and shape of your teeth because no two mouths are alike. But if for some reason you are not 100% happy with your Knight Guard mouth guard they do offer a 7 day money back guarantee. So, really, you've got nothing to lose!
We've recently invited 10 Mums Lounge readers to try Knight Guard for themselves and share their honest feedback and experience with us in the coming weeks. We can't wait to hear how they all get on.
In the meantime, if you or someone you know is concerned about their own bruxism we encourage you to head over to the Knight Guard website and check out their range to find an affordable solution to your problem. Prices start from just $129.95 and could save you much more than that in the long run in dental costs or doctor visits to fix damaged teeth or treat associated pain.
Don't let a little problem progress into a bigger problem!
Visit the Knight Guard website here and keep an eye out for our member reviews coming soon!