Declutter Your Family's Wardrobes and Turn Your Preloved Clothing into Extra Cash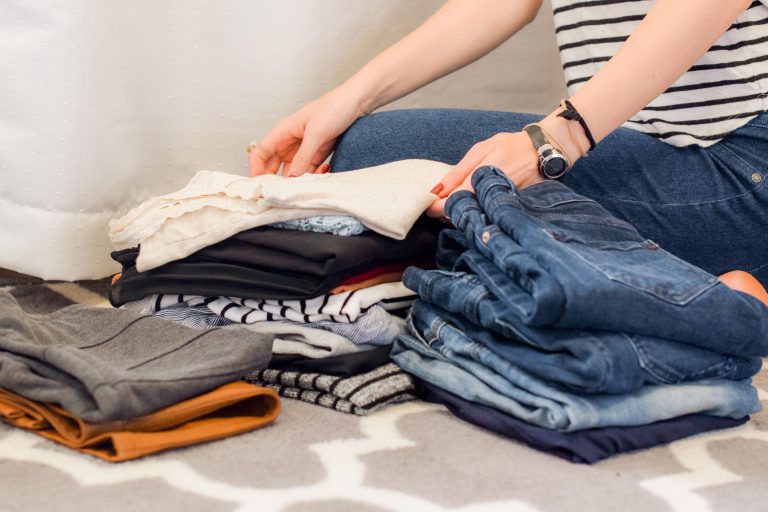 Declutter Your Family's Wardrobes and Turn Your Preloved Clothing into Extra Cash
In partnership with eBay
As a parent of a growing child, it is inevitable that at least once a year, (but more likely twice), you'll find yourself sorting through their wardrobes for things they've outgrown. In the cases when there isn't a younger sibling to pass them down to, selling preloved clothing in good condition is a great way to reap back some of your hard-earned money to put towards larger garments (that they'll also grow out of in next to no time!) Let's face it, quite often baby clothing and outfits that you bought for a special occasion rarely get worn more than a couple of times before they've become too small and can still be in excellent, almost new condition, so it makes sense to give them a new lease of life.
Using eBay to sell your preloved clothes, shoes and accessories (and that includes yours too while you're at it), is a quick and easy way to make some money. Perhaps not surprisingly in our world of 'fast fashion', clothing is the second most popular (a.k.a. best selling) category on eBay, with electronics coming in first. There is a huge marketplace for it – so why not put in a little effort to reap the financial reward, right?
eBay's Tips for Selling Clothing
On their website, eBay outlines some tips to ensure that both you and the buyer have a pleasant transaction experience.
Start with a little research
Search eBay for clothes that match or are very similar to yours to give you a sense of current prices and popularity on eBay. This can help you set reasonable expectations of how much money you might get for your items. You might be pleasantly surprised to learn how much value there is in popular brand-name and designer clothes, even pre-owned clothes (in good condition, of course).
Find out how other eBay sellers describe and price their clothes to get ideas and insights into best practices for how to sell clothes online.
Clean your items
Cleaning your clothes is an important step to selling online. All pre-owned clothes must be cleaned prior to listing. For most clothes, this means washing and ironing. For special items—like suede, silk, and other delicate fabrics—you must bring your garments to the dry cleaners. Buyers expect to receive like-new garments—clothes that is ready to wear and free of odours and stains. Note that brand-new clothes with or without tags does not need to be laundered.
Take a few well-lit, focused photos
Great photos sell items on eBay. Your photos should be clear, well lit, and compelling.
Listing Your Clothing
The easiest way to list your items, is to download the eBay app, but you can also do it on a desktop computer or laptop.
Sign up for an account, and follow the prompts to start selling. The eBay website is easy to navigate and guides you through each step allowing you to add images, and description, and  choose whether to add a fixed price or list it in an auction.
Posting Your Sold Items
In an effort to support its customers during the Coronavirus crisis, eBay and partner courier company Sendle, are ensuring that sending and receiving of items is 100% contact free. There's no need to worry about visiting your local post office to arrange delivery. All you have to do is simply select and click on "Print Postage Label" in My eBay, and Sendle will pick up your item from your front door and it will be sent to the buyer. It couldn't be easier. For more information on this service we recommend heading to the eBay website here for more information.
Related: 4 Mistakes to Avoid When Selling your Preloved Items Online