10 Perfect Mother's Day Gift Ideas for Mum-To-Be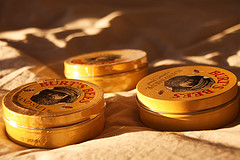 10 Perfect Mother's Day Gift Ideas for Mum-To-Be
With Sunday, 11th May fast approaching, you may be racking your brain for the perfect Mother's Day gift ideas for Mum-To-Be. Whether you are pregnant yourself and looking to drop some hints with the family or buying for someone you love, Mother's Day gifts can be some of the trickiest to buy. To help take the hard work out of Mother's Day preparations, here are 10 ideas that are sure to please any Mum-To-Be.
Products for pampering at home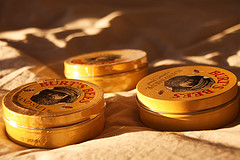 As any Mum-To-be Knows, growing a baby is exhausting work, some pampering products can be a great solution for this. There's nothing like some gorgeous skin care lotions and potions to make her feel relaxed and radiant. Consider spoiling her with a collection of some luxuriant goodies – just be sure they are free of Vitamin A and other chemicals she should avoid while pregnant – so she can enjoy that day spa feeling at home.
Breastfeeding Wrap
With a little practice at home, a beautiful wrap is an easy layer that is both practical and stylish. During pregnancy, when hormones are playing havoc with your internal thermostat, a wrap is easily slipped on or off depending on how you're feeling. Once breastfeeding, the wrap allows discrete nursing as you pop your baby underneath a light layer. A clever idea for someone wanting to give Mum-To-Be something useful which will last after the baby is born.
Baby Starter Pack
Technically this one is for the baby, but Mum-To-Be will feel a rush of pleasure every time she sees her bubba wrapped in a cute baby wrap or snuggled up for bed in a sleeping bag. And if you're looking for SIDS approved options, ensure the sleeping bag has adjustable arm holes.
Lactation Consultant
Not everyone finds breastfeeding easy. In fact, for the same mothers, the experience can be quite different from one baby to the next. A lactation consultant is an invaluable gift providing personalised advice on a range of issues, from breastfeeding through to settling techniques and routines that work for the whole family. Some consultants, such as www.breastfeedingconfidence.com offer both gift vouchers and online training.
 Chic Nappy Bag
Babies require a lot of stuff and what mum wants to be toting it all in an unattractive bag? There are a range of fashionable nappy bags now available which will ensure that the mum-to-be always looks chic and is well prepared. Look for a bag with easily accessible pockets and little extras like a change mat and internal pouches to keep all those bits and pieces sorted.
Sensible But Sexy Shoes
Women's bodies change and grow throughout a pregnancy, with these changes causing stress to her feet. There's the extra weight, relaxed ligaments, and possible back pain to deal with, which means flats are often favoured over stilettos. However, just because she has to give up her sky-high heels doesn't mean she has to give up her style. This Mother's Day treat Mum-To-Be with cute, maternity-friendly styles like ankle boots in black or tan, loafers or leopard print flats.
Memento Book
If you are looking for a gift with a more personal touch, what about a maternity memento book where Mum-To-Be can record her pregnancy journey. There's nothing like a scrapbook to document the highs and lows of growing a child and this way she will have a mother's day gift that will last forever.
Cleaner
By the third trimester simple tasks can take monumental effort so receiving a helping hand around the house would be a welcome contribution. Whether it's to give the house a thorough spring clean before baby arrives, or to get to those icky jobs we all put off (yes, cleaning that oven!) or to simply give Mum-To-Be a break from the usual cleaning routine, you can't go wrong with a cleaner. Additionally, if you're a little short of cash yourself, rather than booking a professional, print up a voucher for you to do the clean yourself – you know the job will get done well, Mum-To-Be can have a rest and you won't be breaking your budget!
Babysitter
If Mum-To-Be spends most of her days wrangling toddlers then giving her some "me" time could be just the thing. There's nothing like some time away from your own children to make you love them more! The baby will soon be taking up a lot of her time so now is the time to slip away and indulge in her own passions, be it lunch with some girlfriends, reading in the park or browsing the stores for baby supplies. Again, a low cost option is to offer to babysit for her.
A Freezer Full of Food
Another fabulously practical gift idea for a mum-to-be is a variety of different home cooked meals frozen and ready for when she's too tired or isn't feeling up to cooking. This is an idea that she can appreciate especially when she's exhausted or not feeling her best.
What was the best Mother's Day gift you ever received or gave?
Danielle is the founder of online maternity clothing boutique, High Street Mama. Her life before children involved living the corporate high life in a range of industries. Two large-bellied pregnancies later and dismayed at the lack of desirable maternity wear, she launched High Street Mama to help pregnant women look fabulous. www.highstreetmama.com.au