12 Unique At-Home Experiences Mums Can Enjoy in Self-Isolation This Mother's Day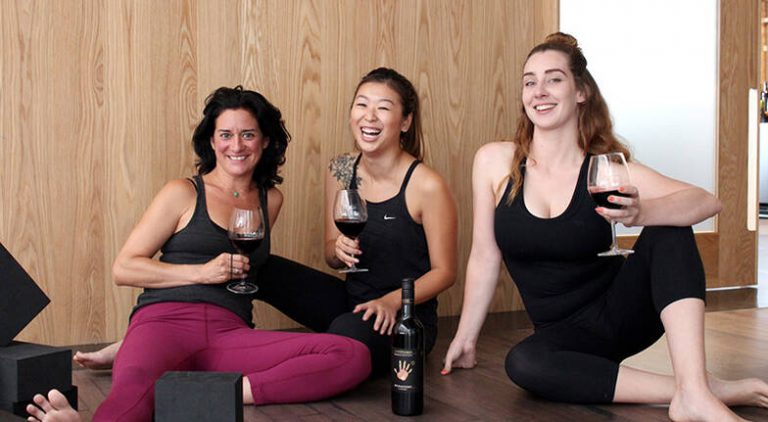 12 Unique At-Home Experiences Mums Can Enjoy in Self-Isolation This Mother's Day
In collaboration with RedBalloon
Ask almost any mum, and she'll tell you that the thing she'd most like for Mother's Day is to spend it with her family. But, due to the current global pandemic, gathering loved ones together for a leisurely lunch, just isn't an option. But, whilst you may not be able to physically spend time with your mum this year, RedBalloon has partnered with some amazing Australian businesses who have provided creative solutions, so that you can gift her a unique experience that she can enjoy at home.
The new RedBalloon 'Experience at Home Range' has something for every mum, and offers a range of fun and enriching experiences for all budgets. We've put together a list of our favourite Mother's Day gift ideas that'll brighten up your mum's Mother's Day in self-isolation. All she needs is an internet connection, a device and a sense of adventure and willingness to learn or try something new! If you're the mum that will be celebrating at home this year, we suggest accidentally-on-purpose sending someone this link, or leaving your laptop open so they'll take the hint! But good luck with the latter one. In our experience, less 'subtle' is always best! If any of my family is reading this, an online yoga session with wine tasting, sounds like the stuff that dreams are made of! Just saying!
Mother's Day Offer at RedBalloon
RedBalloon has also kindly included a bonus Mother's Day gift offer! Spend $150 on your Mother's Day gift & receive a $50 gift voucher using the code – BONUS50. Hurry as the offer is valid until May 10th!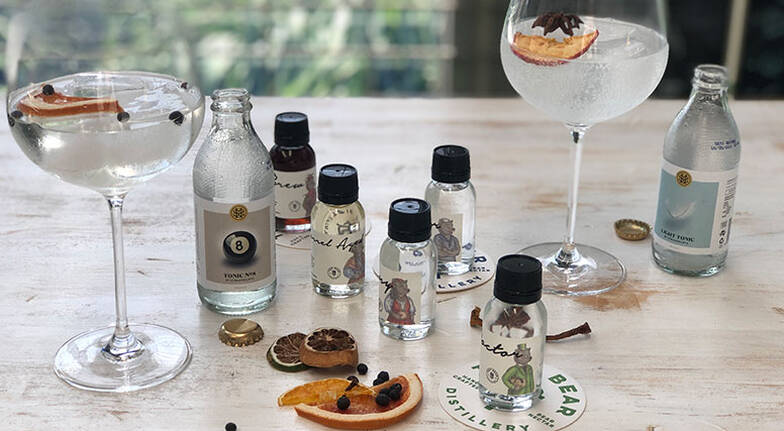 Tiny Bear Distillery Gin Pack and Virtual Cellar Door Tour
Within this home delivered package are all the bells and whistles needed to live out an extensive Tiny Bear experience and to make the perfect drink. It includes tonics, five different gins, garnishes, tasting notes and access to a virtual tasting experience and distillery tour. You'll be taken through the production process, tasting notes and suggested garnishes as if you were set foot in the distillery itself. This at-home experience is perfect for both gin aficionados and curious novices.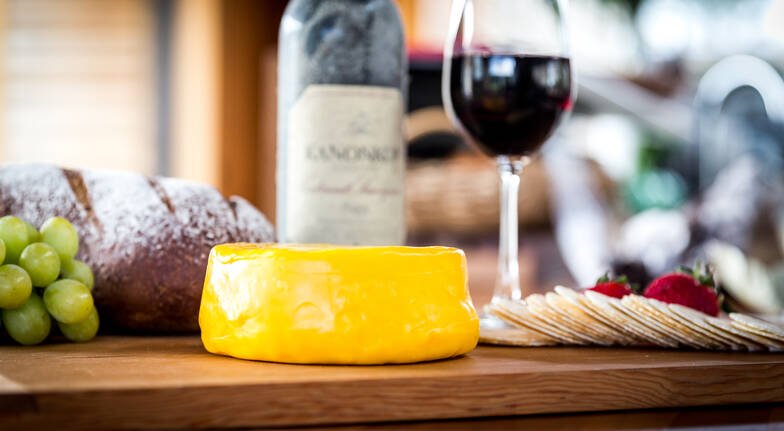 Ultimate Artisan Cheese Making Kit
This cheese making kit comes with everything you need to 20 different types of cheese! That's 10kg of cheese in total! You can make mozzarella, ricotta, ricotta salata, mascarpone, quark, cottage cheese, feta, goat's feta, goat's milk spreadable cheese, halloumi, light cream cheese and french style cream cheese, farmhouse butter, Chèvre Frais, Colby, cheddar, havarti, Caerphilly and Wensleydale at home!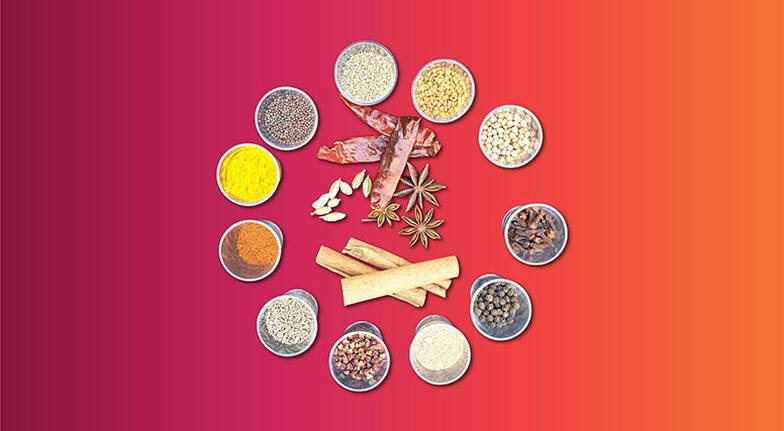 15 Spices Gift Box with Recipes and Online Lessons
Just a sprinkle of spice can elevate your meal, so why not try experimenting with 15 different kinds? This gift pack is delivered to your door Australia wide and includes 15 different spice packs and a customised recipe booklet. With this purchase, you will also receive access to a series of online spice lessons in a combination of blogs and videos, that will take you on a journey across the world. You will learn about their origins, flavours, benefits and tips on how to use them in your cooking, paired with ingredients you already have at home. You will also get access to their Facebook community group to share your experiences with fellow spice lovers!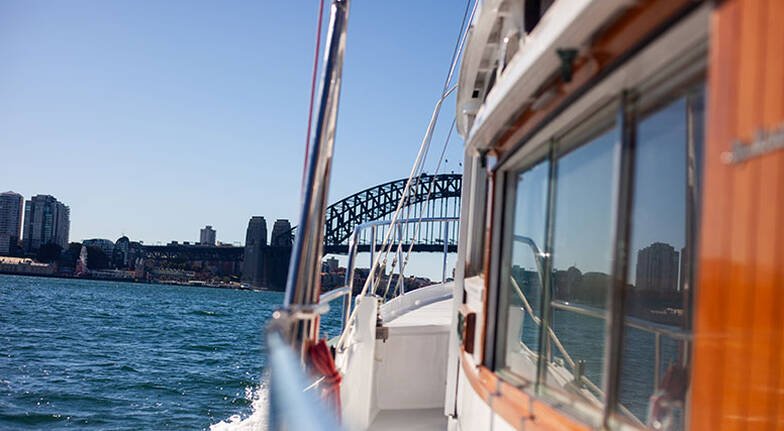 Virtual Cocktail Making Experience on a Classic Wooden Boat
Put those drinks lying in your liquor cabinet to good use after joining this virtual cocktail making class. After tuning into the online session, Captain Stu will virtually welcome you aboard the gorgeous Ellen R, a charming wooden boat floating across the world famous Sydney Harbour at a secret location. With a warm glow inside the wheelhouse, you'll learn how to create a number of popular cocktails that are sure to impress. Think martinis, espresso martinis, Manhattans or a refreshing gin and tonic with a twist. You will see glimpses of iconic highlights as if you were on board, whilst hearing and sharing stories about your favourite drinks, Sydney and life in general. You can join Stu individually or create your own virtual group. This is the perfect experience to learn a thing or two and connect with others.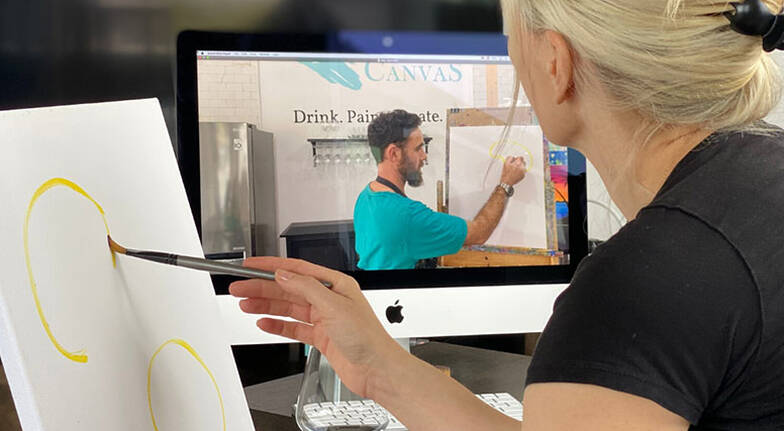 Online Paint and Sip Lessons with Creative Kit – Live Streamed
After booking, you'll be sent your creative kit in the post and granted 10 days to access and work on your choice of online paint and sip session at your own pace. The kit is packed with all the essentials needed to create a stunning work of art including a canvas, paint, brushes and paint palette. Enjoy it over one sitting, a number of days or do it several times to master the artwork! Simply load up your paint palette, crank up the music and grab your favourite nibbles and tipple for a delightful painting session at home.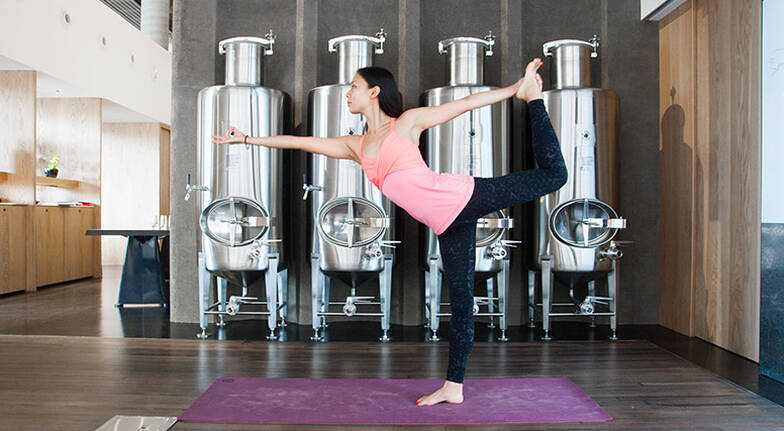 Virtual Yoga and Handpicked Wines Tutored Wine Tasting
Wine lovers and modern yogis rejoice! You can now combine your love of the two with this virtual yoga and wine tasting experience. After booking in your session, an experienced yogi will run through a relaxing yoga session, with a focus on meditation and asana. Continue your path to zen as you crack open a bottle for a tantalising wine tasting session with an expert from Handpicked Wines. They will take you on a boozy journey exploring each region and grape, as well as their flavour profiles and how to match each wine with food. All you need to do is grab your yoga mat and wine glass and you're good to go. A 40-minute guided yoga session, and a 30-minute wine tasting session with a wine expert is included, along with three bottles of premium hand-picked wines delivered to your door!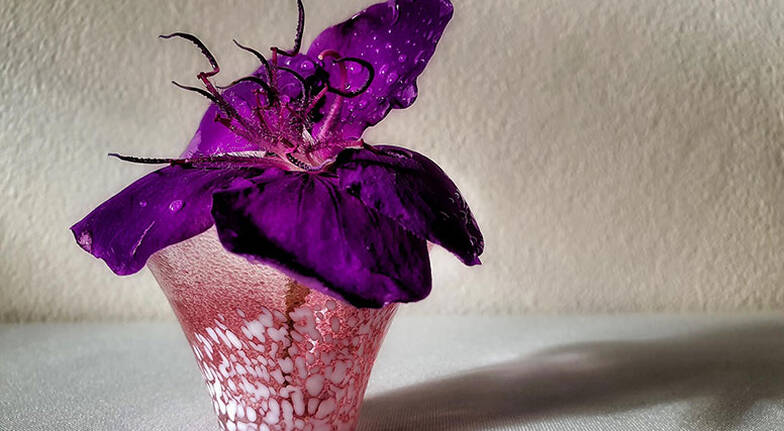 Online Smartphone Photography Course
Unlock your smartphone's magnificent potential in just one hour! Coached by a professional photographer over Zoom, you will learn to utilise your mobile settings to the best of their capability, with a focus on close up and still life photography. Over the session, you will learn to play with natural lighting, control exposure, reflection and diffusion and master composition. You'll be given an array of micro challenges to put theory into practice, including capturing photos of fruit and vegetables and crockery. Once taken, you will learn how to edit and enhance your images using the Snapseed app on your mobile.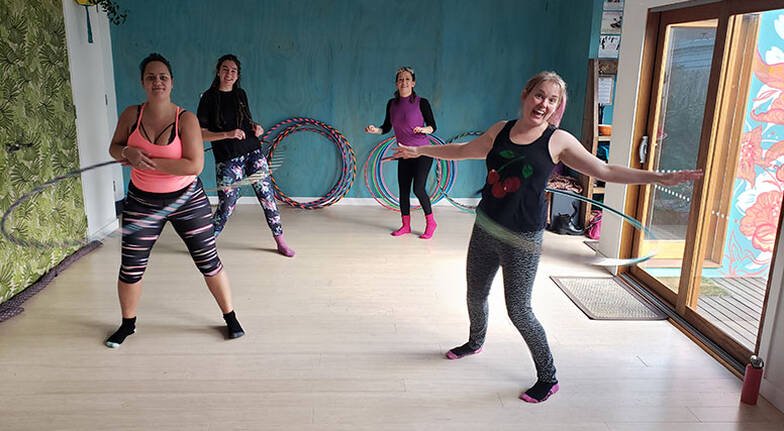 Online Private Hula Hoop Class
This online hula hoop class is perfect to take some time out for yourself and get your groove on in the comfort of your own home. Led by a professional instructor, you will tune in to the online session and learn dazzling hula hoop tricks and dance moves. The class is all about cardio, toning, flow and creativity, and is suitable for all experience levels. You'll receive a downloadable video recording of the entire session to keep the magic flowing and the hoop spinning. Surprise yourself with your awesome moves and become a healthier and happier you!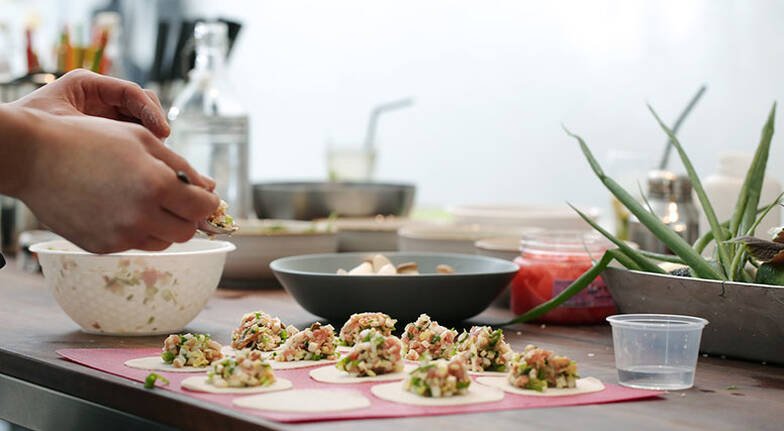 At Home Online Asian Cooking Course
Run over 12 weeks, you will learn the fundamentals of essential food safety, nutrition, shopping hacks, knife skills as well as many cooking methods for vegetables, salads, meats and fish. One week you'll be taken on a sensory journey through the heart of India, and the next, you'll be learning to create exquisite Japanese dishes. Each session has two live classes per week, so you are able to interact with the chefs and ask as many questions as you like. You'll also get access to offline videos and recipes to help you build on your skills and master the dishes at home.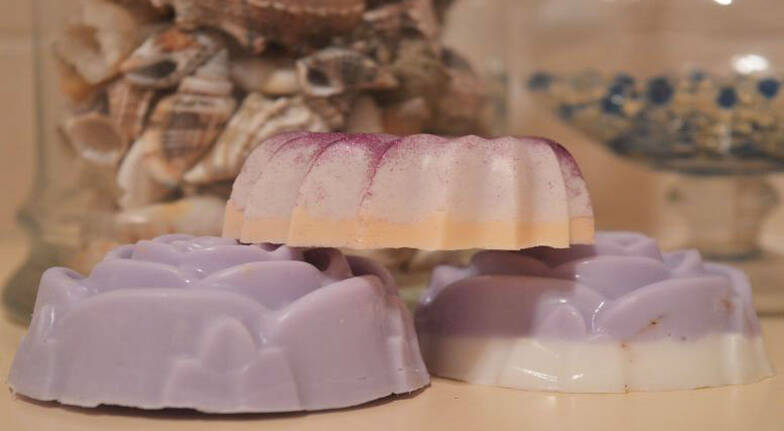 At Home Soap Making Workshop
This soap making workshop will teach you how to make your own unique soap in the comfort of your home. Your soap making kit will be delivered to you with everything you need for the class including a soap base, five moulds, fragrances, colour and an instructional e-book. When you've received your kit, tune into the live online session and follow your expert host through the melt and pour soap making process. Once the tutorial is up, have a go yourself and experiment with an array of ingredients and fragrances to make your range of soaps. From your kit, you will be able to make exfoliating soaps, clay soaps, aloe vera gel, botanical soaps and Himalayan pink salt soaps.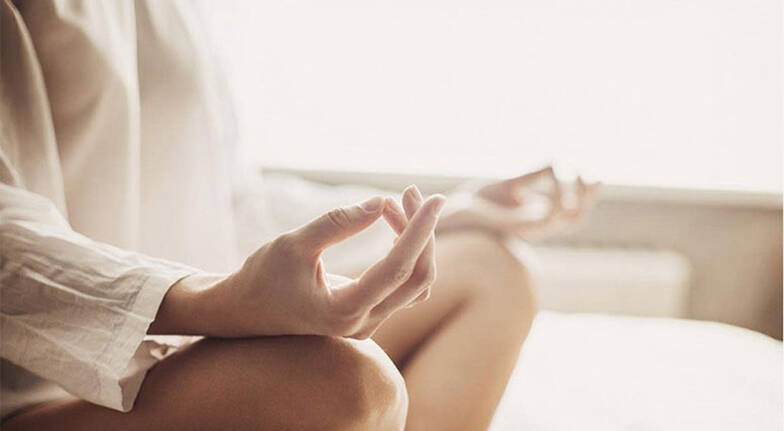 Online Guided Meditation Session
Let go of the excess stress and tension that is eating away at your body, mind and soul with an online guided meditation experience. You will tune into an online session with a qualified therapist and learn a number of relaxation techniques that can be easily applied into your way of life. Your session will be customised to suit your individual needs and personality to ensure you can reach your zen. As you slowly drift back into the world, your body and mind will feel completely at ease. Replace worry with a dose of inner peace in just 45 minutes.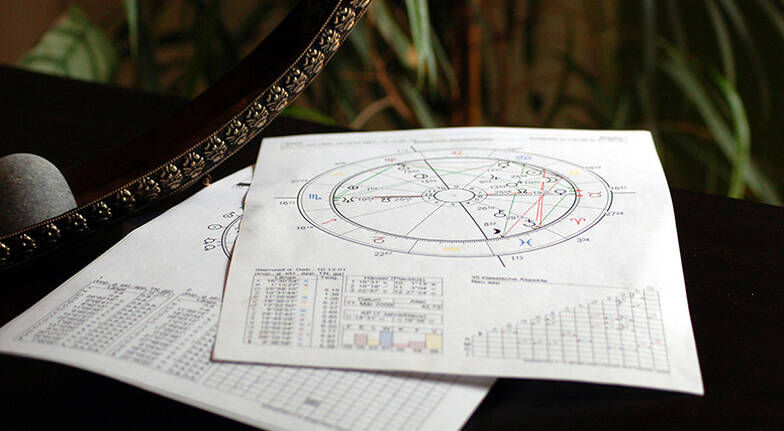 Virtual Private Astrology Session
Learn a little more about yourself during a fascinating astrology session with an astrology guru. Enjoy the experience in the comfort of your own home as you choose to have the session over Zoom or phone call. Simply provide your date and time of birth, and the city, state and country of birth and the astrologer will enlighten you on things you have always wanted to know about yourself. You will discover your strengths and weaknesses, how others see you, where your talents lie, your best path for success and more. By the end of the session, you will be more in tune with yourself.