3 XBOX One Games That are Perfect for Family Games Nights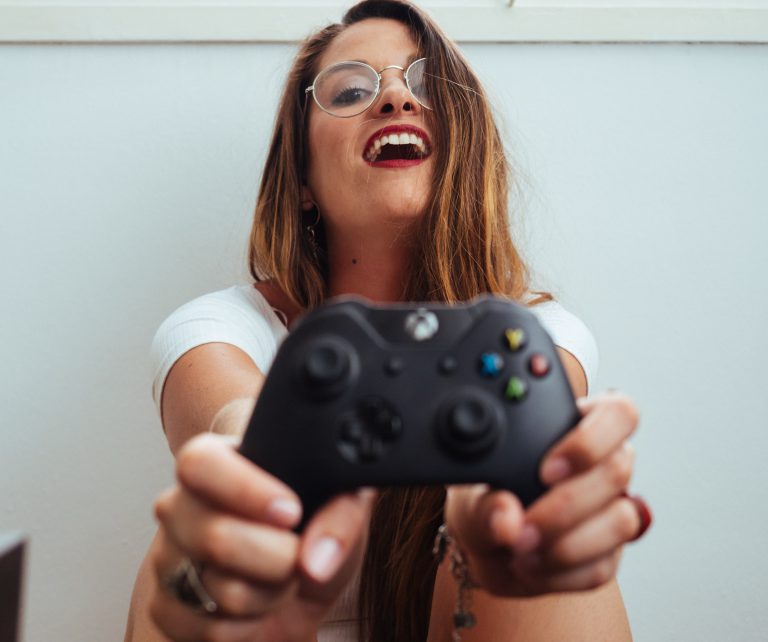 3 XBOX One Games That are Perfect for Family Games Nights
With just one week left of the school holidays, I think my kids and I have been to every park and theme park in the area. We've played every board game and card game we own, and I'm pretty sure we've worked our way through the majority of the family-friendly movies available on Netflix and Stan. So, for the last week, I've switched things up – family movie night (which is every night during school holidays) has been changed to alternating movie night then family Xbox game night…and it has been a huge success!
For some reason, my kids absolutely love it when my husband or I play anything on the Xbox One with them (possibly because they have a good chance of beating us), and it has been a really fun way to spend a couple of hours together, in friendly competition, laughing, egging each other on, and bonding in a way that beats all sitting staring passively at a screen and munching on popcorn. Having said that, I don't imagine we'll give up Friday night movie nights any time soon – it is a great way to wind down and cuddle up at the end of a long week at work or school. But the Family Xbox Gaming Night could easily find itself a permanent slot on a Sunday afternoon, when the school term starts and we all go back to some sort of 'normality'…which is not a word I generally use in conjunction with my family!
For those of you looking to take your family game nights into digital territory, I thought I'd give you a brief run-down of the games we've tried and loved so far.
FYI the following games are available to download for FREE if you have the Xbox Game Pass Ultimate – or you can purchase and download them via Xbox Game Pass.
Overcooked 2
Overcooked returns with a brand-new helping of chaotic cooking action! Journey back to the Onion Kingdom and assemble your team of chefs in classic couch co-op or online play for up to four players.
Hold onto your aprons … it's time to save the world (again!)
Out of the frying pan, into the fire… You've saved the world from the Ever Peckish. Now a new threat has arisen and it's time to get back in the kitchen to stave off the hunger of The Unbread!
ONLINE/LOCAL MULTIPLAYER MADNESS– You'll knead to work together (or against each other) to get the highest score in chaotic local and online multiplayer.
FEAST YOUR EYES ON THIS – Journey across a brand new overworld map by land, sea and air. Get cooking in new themes ranging from sushi restaurants, magic schools, mines and even alien planets!
WHET YOUR APPETITE! – Travel the land cooking up a range of new recipes that are sure to cater to any tastes, including sushi, cakes, burgers and pizzas.
ROMAINE CALM! – Travel through teleporters, across moving platforms and save time by throwing ingredients across dynamic kitchens that shift and evolve. Some kitchens even whisk your chefs away to new locations.
Human Fall Flat
In Human: Fall Flat you play a wobbly Human hero who keeps dreaming about surreal places filled with puzzles in which he's yet to find the exit. These puzzles have multiple solutions and will challenge your creativity, exploration and ingenuity are key and every option is welcome!
ONLINE MULTIPLAYER MAYHEM – Fall into or create public or private lobbies up to 8 players. Invite your friends and enjoy the vision of 8 clumsy Humans wobbling and falling. 8 Humans catapulting is just not the same!
THE WOBBLY ART OF PARKOUR – You can walk (kind of straight), pull, push, carry, climb, break and interact with objects! Mastering his moves will be your first amusing challenge.
LOCAL CO-OP COUCH MODE – Play with a friend or a relative, work together to achieve any task or spend an hour throwing each other about in the craziest ways possible.
CUSTOMISATION – From builder to princess, dog, summer tourist, astronaut, ninja… and many more. You can choose from the head, the upper and lower body or even change the colour of it!
SURREAL LANDSCAPES – Explore open-ended levels which obey the rules of physics. Interact with almost every available object in the game and go almost everywhere – like playground of freedom.
Supermarket S.H.R.I.E.K
Join our unlikely duo in this unique (shopping) kart racer as they traverse precarious obstacles and complete deadly challenges inside a range of shops, boutiques and supermarkets. Set in a near future dystopian alternate reality universe world (probably) our heroes must go on a journey to discover something deep within themselves and ultimately save save SAVE!
Propel our heroes using their wild, incomprehensible screams! Embark on this adventure solo or enlist the help of a friend for a co-op experience like no other.
But wait, there's more! Are your thumbs tired from all your evenings l33t gaming pawning n00bs? Why not dust off two of those old USB microphones you've had since the music rhythm game boom of 2007 and try our "Duet" co-op mode? Harmonise and avoid being pulverised in a mode that will have your neighbours talking!
Bonus: Includes 2-8 player party mode.
What games do your family love to play together?