5 Reasons to Book a Villa in Bali for Your Next Family Holiday and How to Find the Perfect One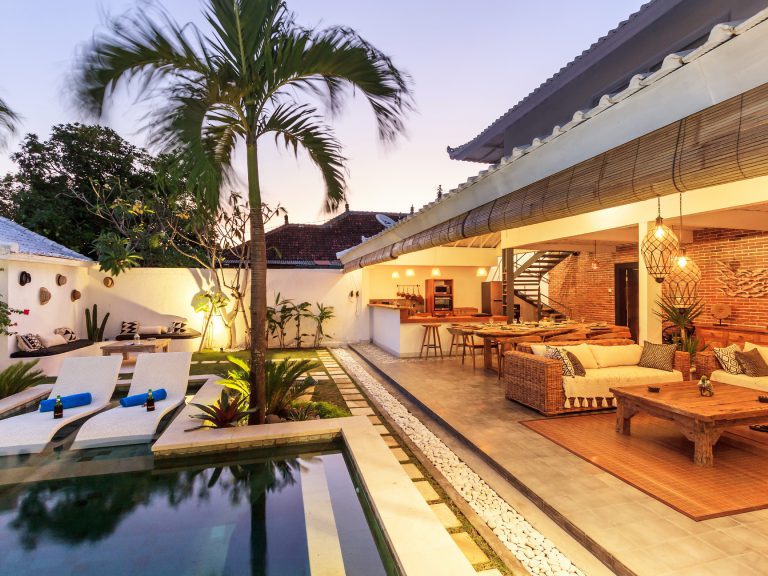 5 Reasons to Book a Villa in Bali for Your Next Family Holiday and How to Find the Perfect One
Sponsored post
Bali is one of the world's most popular island destinations and for good reason. With it's stunning beaches, picturesque rice paddies, and rich cultural and spiritual heritage, it's little wonder that Australian travellers often return to Bali year after year. Indeed, a trip to Bali often gives Australian families the opportunity to experience the kind of luxury they may only dream of living back home.
5 Reasons to Stay in a Villa
Save Money
Private villas are a surprisingly budget-friendly way to experience Bali. Yep, even when you have your own butler and swimming pool! Don't believe me? Check out the kinds of villas that are available for rent here, and then tell me you aren't already imagining yourself sipping on a refreshing beverage pool-side!
Privacy
Whether you are going on holiday as a couple, a family or with a group of friends, not having to share the pool with strangers or have housekeeping knocking at your door is very appealing, right? Plus, if you have friends who are holidaying in the area at the same time, there is no need to try to smuggle them into your resort (or vice versa). The villa is your home from home, so you can settle in for a totally care-free vacation.
Villa Staff
Villa Staff are usually just a phone call away, and only too happy to organise whatever you need to make your stay perfect.
Fully Equipped Kitchen
Having a fully equipped kitchen at the ready allows you to drastically reduce the amount of money you'll spend on Food and drinks if you choose to utilise it. Don't feel like cooking during your holiday? Of course not – that's what villa staff are for right?
Space
Hiring a villa gives you and your loved ones ample space to chillax which is great for larger families and even those that don't find being squashed into two rooms especially relaxing. The great thing is that Bali has private villas of all sizes to accommodate your travel party.
How to Find the Perfect Villa in Bali
Finding your perfect private villa in Bali is easier than you think when you know where to look! Villa Finder currently have over 1000 villas listed for rent in Bali, Phuket, Samui, Sri Lanka and Mauritius. Better yet, they go the extra mile to ensure that you find the perfect villa for your needs. Booking a holiday online can mean spending a lot of time researching accommodation options and things to do in the local area. Villa Finder do all the hard work for you – you just tell them exactly what you want, including things like special meals, a BBQ party, pool toys, day trips, in-villa massage etc and they'll make sure everything is arranged according to your needs. Villa Finder doesn't charge you for making these arrangements either – you'll make payment directly to the service provider and have the bonus of knowing in advance exactly how much individual extras cost, so you can plan your holiday within your budget.
All villas are inspected before they are advertised online, and Villa Finder frequently reinspect properties to ensure that they are well maintained and offer a consistent level of service. This means you can be confident that the property is every bit as gorgeous as it looks online!
How to Book Your Perfect Villa
Step One:Visit the Villa Bali website and scroll through the stunning properties to find the one that matches your requirements.
Step Two:Place a request for the villa.
Step Three:You will be contacted by someone from the team of travel consultants. They will ask you some questions such as whether you are travelling with children, whether you require a pool fence or a car seat etc.
Step Four:After the booking is made, concierge team will arrange your stage i.e. airport pick-up, special dinner, day tour, in-villa massage etc.
Step Five:Start counting down the days until you board that flight to Bali!
Need another reason to book? For every booking Villa Finder plant a tree in Sumatra, Indonesia. So you can contribute to the environment whilst enjoying a family holiday of a lifetime!