A Hearing Impaired Girl is Stunned When Santa Uses Sign Language in a Sensory Santa Experience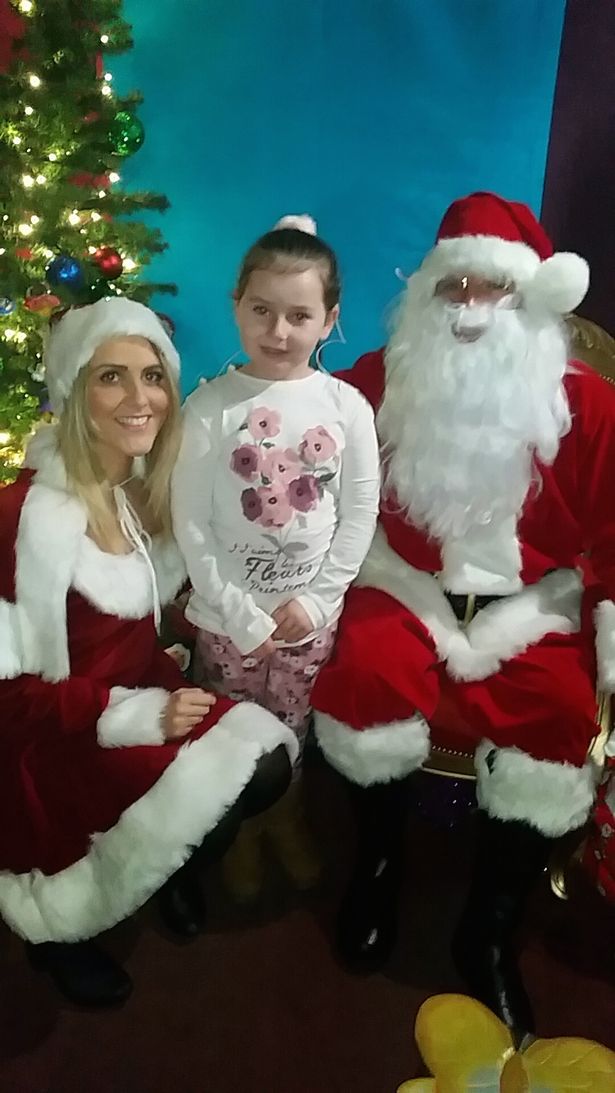 A six year old's encounter with Santa blew her away when Santa and Mrs Clause responded to her wishlist using sign language.
Tilly Morton-Cairns has been deaf since she was two and has always been reluctant to visit Santa because of her hearing impairment. Often the encounter is not an enjoyable one because Santa's beard makes it hard for her to lip read and understand what Santa is saying to her.
But her recent visit to Santa took her by surprise.
Tilly's Mum, Hayley Cairns said her primary school aged daughter was smiling from ear to ear after the encounter at her local shopping centre near Newcastle upon Tyne in the UK.
The encounter lasted for 3 minutes as Santa conversed to Tilly through sign language about what she wanted for Christmas and she needed to be a good girl to receive her presents.
Ms Cairns told the Mirror, "Santa was brilliant with her and I've never seen anything like that for deaf kids before.
"Tilly has been profoundly deaf for most of her life because of an infection called cytomegalovirus (CMV).
"She was born hearing but over the years her hearing has all but disappeared.
"She got cochlear implants three years ago which means she can her a tiny bit but she's been learning British Sign Language and school and is getting quite good."
Tilly's mum thought it was amazing that Santa knew he daughter was deaf. She was able to tearfully film the encounter which you can watch here.
https://youtu.be/pFeyaTUawuM
"They spoke about what the reindeer had been up to how they were preparing for Christmas.
"He also told her that she had to be a good girl or he wouldn't leave any presents on Christmas Day.
"They had a good long chat about Frozen too which made her very happy."
Since the meeting, Tilly's confidence has soared.
Hayley's mum described the meeting as magical and very special for her hearing impaired daughter.
"She was able to sign back and get really involved in it. I'd love to see more things like this, not just at Christmas, but in lots of scenarios where deaf children miss out.
"It was an incredible experience for her and she hasn't stopped talking about it since. She thinks Santa is brilliant."
Helen Atkinson, marketing manager of the Shopping Centre explained, "We wanted to make sure that everyone had the opportunity to enjoy our Christmas programme and that children with hearing problems would be able to join in the fun, too."
All the staff, including Santa, went to sign language training school in order to improve the experience for young visitors with hearing impairment.
In Australia, many Shopping Centres offer a Sensory Santa experience, specifically for children with special needs, so they don't miss out on the magic of Christmas. Westfield Shopping Centres require bookings for the Sensory Santa visits. To find a Sensory Santa session in your area, check with your local shopping centre for sessions and bookings.