Bowing Out on Baby Bows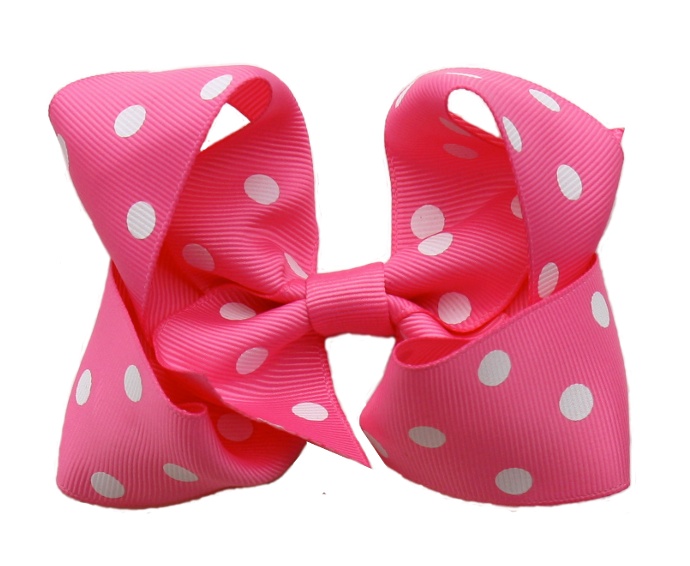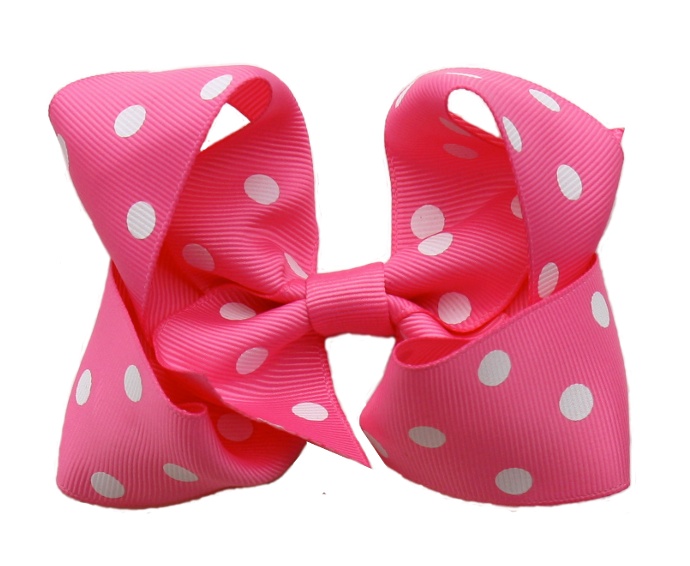 I was on a plane not long ago when a couple sat next to me with their new baby. I immediately went into clucky mode before recoiling. The baby looked like someone had thrown up bubble gum all over her. From head to toe she was a sea of the most unnatural shade of pink.
She was wearing pink leggings and top under a pink dress. The dress had a flower on the front in a lighter shade of pink. Her feet were covered by pink booties and she was loosely wrapped in – you guessed it – a pink blanket. Setting off the entire ensemble was a little pink bow attached, seemingly by magic, to three wisps of light brown hair. (I have since learned that they recommend KY Jelly to keep the bow in place).
I wondered about the etiquette of ordering a drink on a 6am flight before deciding that if I kept my eyes firmly fixed on my book I may not suffer any further retina damage.
'My daughter is mistaken for a boy all the time,' a friend told when I recounted my experience later. 'People need her to be in dresses or bright pink before they believe she is a girl.'
I looked at one year old baby G with her big eyes and infectious grin and asked, 'but why does it matter?'
'It doesn't,' she replied, 'most of the time. But I get sick of correcting people or just nodding and pretending she's a boy.'
Later that week we were at a market when a stranger complimented my friend's daughter on being a lively little boy. Baby G was wearing pale pink leggings and a soft grey swing jacket. The woman had passed on before I had a chance to reply.
When I was growing up in the 70s and 80s, unisex was all the rage. Girls were dressed in brown corduroy and the most common colours in my wardrobe were red and blue. As babies we were dressed in white and pastels and once the pregnancy announcement was made, grandmothers would get busy with white, lemon and pale green wool.
I am sure as a baby my siblings and I were mistakenly gendered frequently, but I don't believe we were scarred by the experience.
In the late 80s, something interesting happened. The ultrasound became commonly used during pregnancy and, after asking, 'Is my baby healthy', many women then asked to be told the baby's sex. This is a pretty understandable question seeing as it's one of the only things we can know about our children before they are born. I am pretty sure if we could find out if our children were going to be creative, sporty or academic, many of us would opt to.
A whole new world opened up to manufacturers. Now they could produce car seats and baby bottles, strollers and blankets in colours and designs that served to segregate boys from girls and potentially double profits. Instead of receiving clothes handed down from sister to brother, children would have their own sets of baby growsuits in pink or blue with butterflies or footballs appliqued to their chests.
Yet what started as a way to help individualise a child has quickly become a way of homogenising children. All girls must be feminine and all boys masculine. Acceptable motifs for girls' clothes include hearts, flowers, butterflies and kisses while boys wear skulls, trucks, sports equipment and weapons.
Children are no longer encouraged to express their gender in a way that reflects their personality. The experience of my younger brother and sister of playing a game together that involved Lego, Barbies and toy cars is discouraged with the toy stores regimentally divided into pink and blue aisles.
The only way this can change is if we push back on retailers who insist on narrowly defining our children in order to maximise their profits. We can stop buying highly gendered toys and clothes until our children are old enough to tell us themselves how they want to express themselves and we can challenge others' who have grown to see hyper feminine or hyper masculine as the only acceptable way of being a child.
It is for this reason I won't be buying baby G any stick on bows for her hair and next time a stranger tells me what a lively boy G is, I will nod and say, 'She certainly is an adventurous and curious girl.'
Deanne Carson is co-author of Single but not alone and her latest book, What's a French Kiss: answering questions your preteen asks about puberty, sex and sexuality will be released in late 2013.