Five Easy Ways to Get Your Kids to Eat Veggies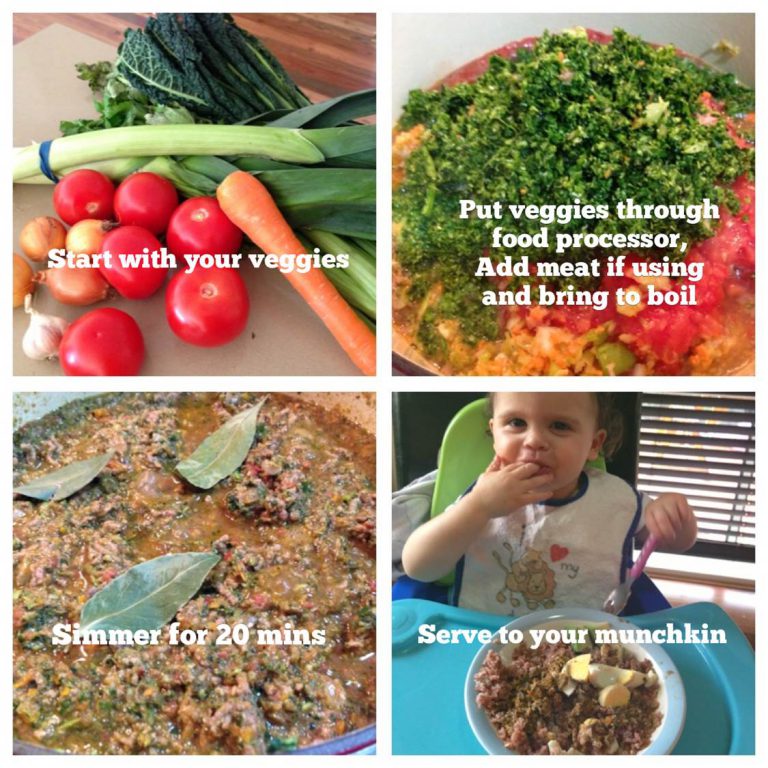 Most mums know how nutritious vegetables are, yet it can be so hard to get kids to eat them that they just give up.
I've found that being creative in the kitchen and finding ways to serve vegetables that the kids like is the key to making sure they eat their veggies and get the nutrients they need.
Here are the ways I've found to be effective to get them to eat their veggies without making a fuss:
Make sauces full of veggies
Sauces are a great way to disguise veggies as you can put them through a food processor first and the flavours blend so well that they don't realise they're eating the stuff they don't like. My favourite is making a bolognaise sauce and adding veggies such as carrot, celery and broccoli to the mix. It tastes so good that they don't realise the vegetables are there.
Here's my very fussy son eating sauce full of veggies….he loves it and this makes me so happy!
Raw veggie fun
Raw vegetables are a must for optimal nutrition but who can get kids to eat them? The trick here is to make it fun. I love to call raw veggie time 'Crunch Time'! Get some colourful, crunchy veggies and cut them into easy-to-eat sticks. My suggestions are carrots, celery, capsicum and cucumber. You can also use shape cutters to make fun shapes, a potato peeler to make curly strips or make a crunching game out of the sticks. With kids it all comes down to fun. If something is fun, they'll do it, and the same goes with vegetables….make them fun!
Butter
That's all I really need to say when it comes to cooked vegetables. Add butter! Butter is full of fat…. and you may be thinking fat is bad for you, but in actual fact, saturated fat (grass-fed animal fats) in butter actually help us absorb fat soluble vitamins like Vitamin A, E, D and K. Without enough fat in your diet, eating vitamin-rich food is useless as we can't absorb all those nutrients. Butter also makes vegetables taste great. Sometimes it helps to mash the vegetables first with really fussy kids.
Make pizza
Once you cut up vegetables and add them to a home-made pizza base, top them with bacon and cheese, and the kids just can't refuse. Making pizza at home is easy and can also get kids involved. It's so much fun to let kids add their own pizza topping. However, having said that, if your child is very fussy about certain vegetables, add them without them seeing and make sure they are chopped fairly small and covered in cheese so they're not aware they're there.
Here is a pizza we made at home:
Make a yummy soup full of vegetables and blend away. Soups are an easy way to disguise vegetables as you can blend them and add your favourite toppings to help kids eat it all up. Some great toppings are egg, home-made croutons and grated cheese. You can also serve toast soldiers to dip in their soup for some fun.
So there you go. Five easy ways to help you get your kids to eat their veggies. Just remember that the effort is worth it. If you have super fussy kids remember this….if at first you don't succeed, try and try again with a little more creative mumminess; kids are what they eat, so make it healthy!
Amanda is a devoted mum of two and she's passionate about helping other mums to become healthy. She's a qualified personal trainer and specialises in better health for weight-loss and disease prevention. She has created Healthy Mums and spent over 3 years researching and writing a program for mums to help them achieve and maintain weight loss without the need for diets. The program is nutritionist-endorsed and is helping families in three countries around the world. Check out her website or you can follow her on Facebook or Pinterest.