Cloth Nappy Library – Try Before You Buy with EcoBums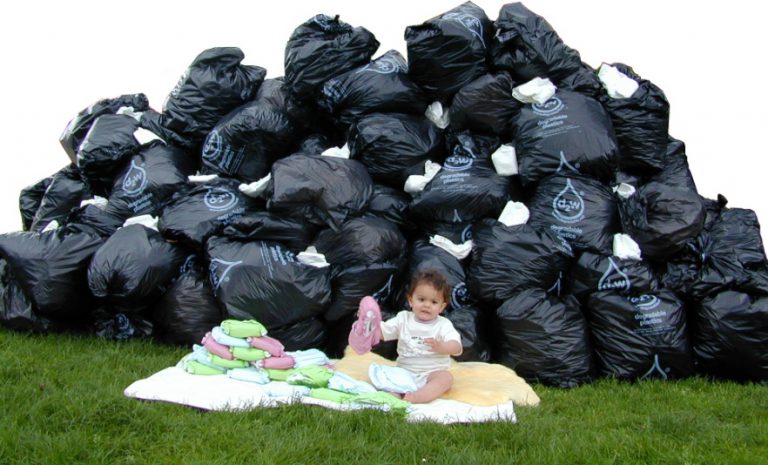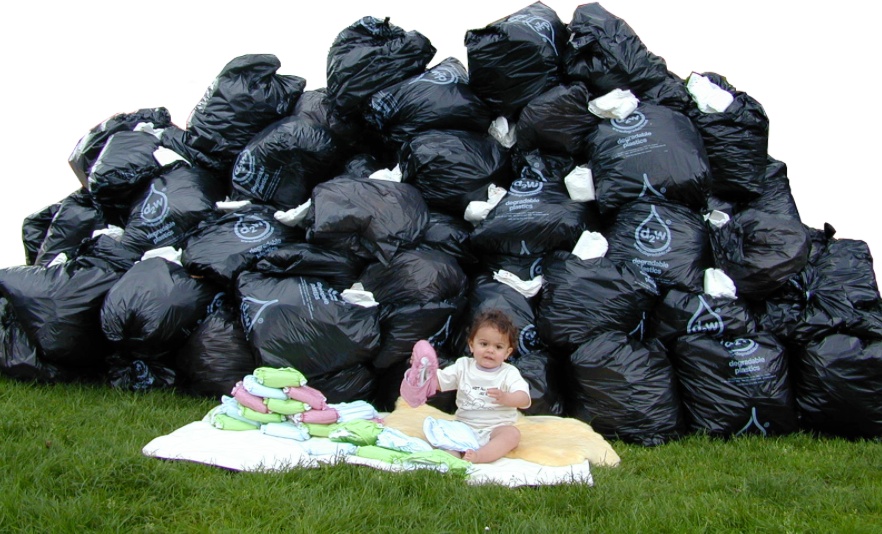 Sponsored post
Eight years ago, pregnant with my first child, I was horrified when my mother-in-law assumed that I would be using cloth nappies, and her retort to the effect that she had used them on all four of her boys, did nothing at all to sway me. Quite the opposite perhaps.
Maybe that is what she, and my mother did back in their day, folding squares of terry towelling with the dexterity of an origami master, and holding down a squirming baby whilst trying to securing the nappy in place with pins, I thought, but not me! Hmmph!
Whilst the thought of learning to fit and fold a nappy did not excite me at all -It was perhaps the idea of the bucket of dirty nappies soaking somewhere in the background of this domestic scene that really swayed me in favour of disposables.
And, I am embarrassed to say, I gave no more thought to it.
Fast forward to three years later, and I was the proud and exhausted mumma of three nappy wearing little people. And let me tell you, financially, keeping those little bottoms in disposable nappies was no mean financial feat. When you take into account that the average cost of nappies for one child is approx $28 a week, and my children all toilet trained at around the age of three (maybe closer to three and a half for the boys) the total that my husband and I spent in those early years on nappies is in excess of $13,104. That just blows my mind!
Unfortunately, when it came to nappies, I didn't do my homework. I had no idea that modern cloth nappies were a far cry from the old terry ones I used to scoot about in as a bub, and had I known just how easy to use and cost effect they are, I have no doubt that instead of wheeling an overflowing bin of pongy nappies out to the roadside each Sunday evening, I would have been flicking through a Bahamas holiday brochure or picking out the fittings for a new kitchen!
Instead I continued to contribute to the staggering 2.1 billion disposable nappies that are used in Australia every year. (Just to give you a sense of just how many that really is – it is enough to fill the MCG stadium…three times!!!)
Fortunately, KESAB environmental solutions, Eco Bums and Zero Waste SA have teamed up to make doing your nappy homework easy, by providing an innovative cloth nappy education program to encourage families to switch away from using disposables. The project includes access to a cloth nappy 'library' which provides parents with a pack of cloth nappies to trial over a two week period, giving parents the incentive to try cloth nappies for themselves and see if it suits them and their baby.
The first 375 to register for the 2 week trial will receive a subsidy of $40 – meaning they only pay $20 for a 2 week hire period, giving them a fantastic opportunity to try before they buy.
I'm sure many of us wouldn't need much help deciding how best to spend all that money we'd save!

For more information on the benefits of using cloth nappies visit www.ecobumsclothnappies.com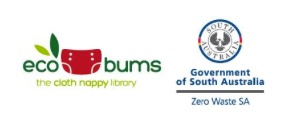 Disclaimer: This post is sponsored by KESAB environmental solutions. However, all thoughts and opinions expressed here are my own.
Have you/would you considered switching to modern cloth nappies?