Do Gadgets Belong at School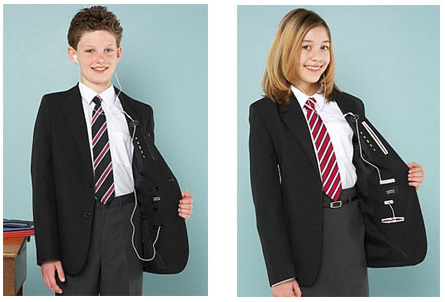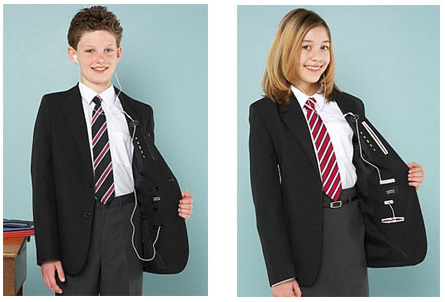 Your tween is on her iPod so much that's it almost seems like another appendage. So it may be only natural for her to want to take her tunes to school. As technology like mobile phones, iPods, Kindles, and laptops make their way onto school campuses, kids are losing more and more expensive items.
That isn't to say that everything needs to stay home. Some kids, like those who have afterschool sports or activities, need to stay in touch with caregivers by phone. And many teachers allow the use of technology for school projects. Sit down with your child and figure out if taking her device to school is worth the risk of having it lost, broken or stolen. Is she normally the responsible type who never forgets her homework? Does the school provide a closet or safe for locking up valuables? Did it take two years for her to save up her allowance for the purchase? These questions will help her decide whether the device should stay home.
If she does decide to take it to school, first get an engraving pen and scratch your driver's license number into the surface. This will make it easier to ID her iPod if someone ever disputes that it's hers, and it may deter thieves looking for gadgets that aren't as easily identified. Take a picture of the item and write down the colour, brand, serial number and other identifiers.
Call the school office to find out if there are school rules about electronics. Does it need to stay in her backpack until after school? Can she use it at lunch or recess?
Make sure she knows the basics of responsibility. She should never use her iPod as a status symbol, to "keep up" with other popular kids or to make other kids jealous. Smart phones, iPod Touches and other high-tech gadgets should never be used to snap unauthorized pictures. Kids have been known to take "blackmail" photos of classmates, or to snap shots of their biology test to share with kids in the next period. She should also know basic etiquette, such as putting her gadget away when she's having a conversation, eating lunch with friends or listening to a teacher's lecture.
To protect her treasure from theft, teach her not to draw attention to it. She can slip her iPod into her pocket when she walks to and from school, stash it in a backpack before arriving on-campus (when she's out of view of others) and avoid talking or bragging about it openly. Make sure she keeps her backpack with her at all times – not lying on a lunch bench while she shoots hoops 50 feet away. If her school offers lockers, make sure hers has a strong lock and teach her not to share her combination with anyone – even good friends.
If her device does get stolen, report the loss to the school office and, if necessary, the police right away. Note the date, time and location of the theft, hand over the photo you took, and ask any witnesses to speak with the police. The faster you report it, the better the chance the item will be recovered.
Finally, chalk up the loss as a tough life lesson that will help your tween grow. iPods come and go, but street smarts last forever.