How to Choose the Right Swim School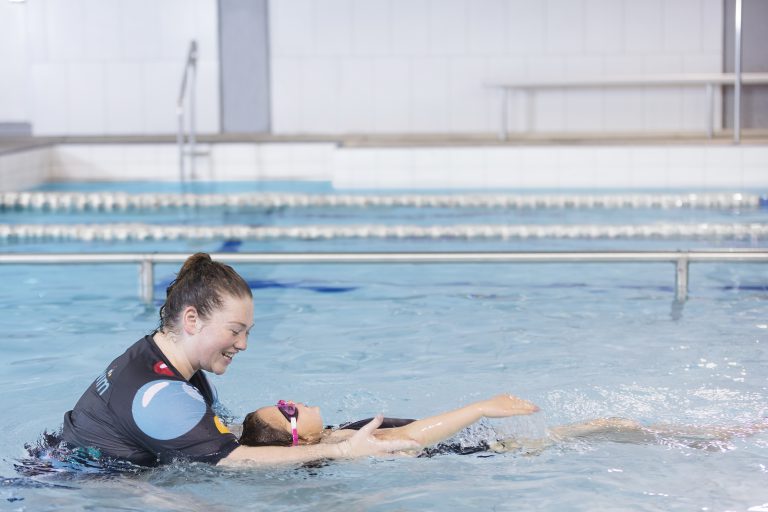 How to Choose the Right Swim School
Sponsored post
Teaching your child how to swim is an important life skill, especially here in Australia where the weather and lifestyle lends itself to a large range of outdoor activities around water. For this reason, many parents prioritise teaching their child to swim from a young age by enrolling them in a reputable swim school where they learn a range of related skills, such as confidence in the water, how to interact safely with others in the water and how to stay calm in a difficult situation, in addition to being able to swim unaided.
Whilst, for many parents, making the decision to invest in your child's safety around water is a no-brainer, finding the right swim school can often be a little trickier. We invited Kingswim Narre Warren Centre Manager, Nathan Prosser, to help us put together a handy list of key quality indicators that parents should look out for when choosing their child's swim school.
"A good swim school and more importantly, a good swim teacher can make the world of difference to your child's development,' Prosser states, so it's worth taking the time to find the best school in your area.
Here's what to look for:
1. Cleanliness of pools and change rooms
A swim school that takes care of its facility and water quality will ensure the health and wellbeing of your child throughout the swimming journey.
Kingswim centres have state of the art filtration to maintain immaculate water quality and have a constant water temperature of between 32-33 degrees. Which means even on gloomy winter days, it's always a nice day for a swim!
It's important to find a centre where the whole family feels comfortable, especially if you'll be taking siblings along with you.
Kingswim centres include purpose-built areas such as graded pool depths and lane lengths, warm water and pool deck temperatures, immaculate water quality, and family friendly change rooms – making it comfortable for everyone.
2. Qualifications and attitude of staff
Look for a school whose staff hold nationally recognised qualifications, are experienced and genuinely passionate about teaching kids to swim.
At Kingswim we know it's the little things that make learning to swim an enjoyable experience for parents and kids alike.
This includes plenty of encouragement, knowing when a particular child needs a little extra attention, helping mum or dad carry a million things, and assessing and progressing children as they're ready, not just when the term ends.
Helpful and passionate staff should make every aspect of coming to swimming easy.
3. Swim programs
Swimming programs should be Swim Australia registered, so you can be assured they are up to date, relevant and accredited.
Kingswim have many key milestones from a three-month-old's first swim to a graduate swimmer reaching competency in all four strokes. We celebrate these millstones with level certificates as they develop as a swimmer to ensure kids enjoy the Kingswim swimming journey.
Regular feedback and assessments from our on-deck supervisor allows parents to always be in touch with swimmer progress and allows swimmers to move onto the next swimming milestone when ready, which isn't limited to term breaks.
Related: 6 Surprising Benefits of Teaching Your Child to Swim from a Young Age
4. Safety
A good swim school should not only teach children the strokes and ability but also educate them on water safety, including what to do in an emergency.
Every Kingswim program includes a dedicated water safety lesson per term to ensure children have the knowledge and ability to stay calm and be safe by the water. During these lessons, swimmers learn not only how to safe themselves in a difficult situation but also learn techniques to ensure the safety of others around the water.
Kingswim has 20 Swim Centres nationwide. Click here to find a location near you.