How to Handle Your Child's Temper Tantrum: Switch off Their Sound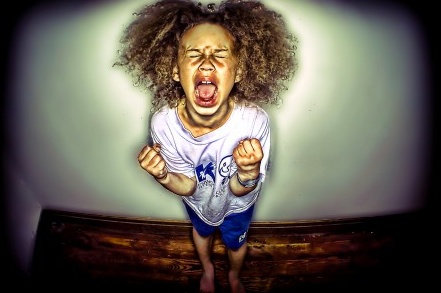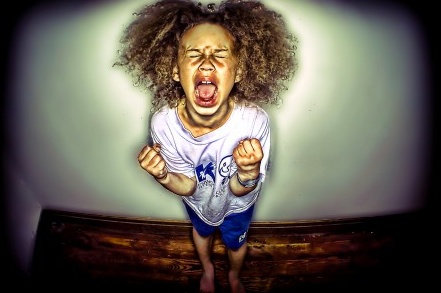 Having to listen to a child or toddler screaming can certainly be distressing for parents.
Think of this for a moment. You have a child that you can simply not hear, you can see them, but not hear them. How then would we respond to their tantrums? We would not. That easy. I have known a number of parents who are either hearing impaired or deaf; I can say the ones I have met all have wonderfully behaved children. The main reason I can assume this is because the parent does not react to the child's tantrum behaviour. The child ceases it quickly as it would never get them far. Remember a child will only expel energy to get something they want, if they never get it they don't bother.
I wonder if we parents could think about a time our child drove us crazy or embarrassed us. In a moment I would like you to close your eyes and really think of a time you became distressed or embarrassed over your child's screaming tantrum. Think of a time, see it happening, feel what you felt, the horror, the frustration or embarrassment . . . and reopen your eyes in about twenty seconds, do it now.
Now before you close your eyes again to think of a tantrum, take the sound out of it, close your eyes again for another ten seconds and imagine the image with no sound. And we are left with nothing much really, right? It is the sounds of them screaming, yelling, and crying that make us react, become upset, distressed, or angry. They know it and that is why they do it. If we could only learn to switch off to the sound. To help us maybe wear a loud iPod, turn up the music on the radio and sing along to the song playing, something to stop that sound penetrating into us as it does. We would all be so much happier and relaxed. So maybe with your child's door closed, the hall door closed, and the TV turned a little louder or sitting outside on the verandah, maybe we would not hear their carry on. Life would be sweeter.
Go on now, again, before you close your eyes to think of that last screaming tantrum without any child sound, put a sound of circus music in its place. When you close your eyes to see the reaction of your child with circus music only, notice the difference you feel, how humorous it becomes, how much more relaxed you are. Do it now for about ten seconds.
See what I mean, it is the sound of them that affects us, switch it off or change it, our reaction disappears.
What happens to us parents when our child behaves badly is – we often react to them. When we react, conflict escalates and then we have a power struggle or yelling match with our child. Not attractive as we grown-ups should know better than to argue or yell with a child.
What we are then demonstrating to our child is, if mummy or daddy wants you to do something or you are doing something we do not like, then you yell or scream. Therefore the child learns to yell or scream to get what they want or to voice their disapproval or displeasure at something. After all we surely want to copy our mummy and daddy because they know everything and it must be right if they do it as they are. Sometime they do it to each other too. So then we become frustrated or angry with our children because they are yelling at us or someone, so we often raise our voice to have them stop their yelling. Crazy really isn't it.
We really want to try to remove yelling and conflict from our homes. The suggestions throughout my book "Who Runs Your House, the kids or you?" is filled with suggestions for Parents to manage behaviours without conflict.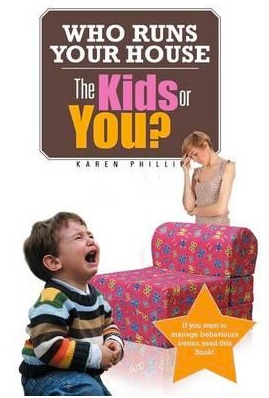 Karen Phillip is the author of "Who Runs Your House, the kids or you?". She holds a post graduate Counselling degree in Family Relationships and has been a Family Counsellor for nearly twenty years. Karen is also a Family Dispute Mediator with the Attorney General's Department. She has worked with many families who experience confusion over their young children's behaviour. Karen has raised her own three children and has also been a preschool teacher for many years. She has worked with and taught thousands of children over the past decades and has seen many behaviours that can be adjusted easily through better and more effective communication and clear boundaries.
Throughout Karen's near two decades of Family Counselling, she has seen the same recurring problems that most parents seem to have. Karen decided to put her advice down into an easy to read book instead of saying the same thing to all parents. By using these techniques problems can be quickly alleviated or reduced so parents can enjoy their children and their home can become conflict free, more relaxed and happier.
She has 5 tips to make parents life easier with their children
How to say Yes to your child without giving in
Give your child two choices that gives them ownership of their decision
How to stop or control tantrums
When and how to start your child doing little chores
Improve communication and relationship between mum and dad, parents and children.