It's Time to Seriously Re-Think the Use of Antibiotics Before it's Too Late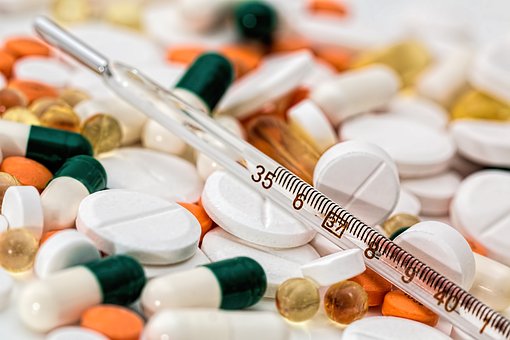 It's Time to Seriously Re-Think the Use of Antibiotics Before it's Too Late
I personally am not the sort who trots off to the doctor for an antibiotic script if I can help it. And I didn't do it for my kids, nor do I encourage my husband to seek them out. Until…
Until there is a persistent fever over 38C, there is a hacking cough that produces green phlegm, the symptoms persist and/or worsen, OR if it something obvious like a urinary tract infection, ear infection or it feels like one of us is swallowing razor blades.
Check out this link here which gives a complete listing of when you should or should not be considering antibiotics.
Unfortunately a huge proportion of the population DOES head down to the doctor at just a hint of a sore throat or at the first sign of a cough. And ninety nine per cent of the time those symptoms equals a virus. Antibiotics have zero effect on a virus and just need to run their course. Having a virus is not the same as having a bacterial infection which is what they are designed to treat.
Careful consideration should be used before deciding to use antibiotics as just for starters there can be side effects including thrush, nausea, vomiting and even severe and potentially lethal allergic reactions.
However, doctors can feel pressured into handing over a script because their patient has made the appointment, sat in the waiting room for half an hour, has presented with symptoms, asks and expects a script so they just hand one over.
And the problem with this is that as a population we are becoming ever increasingly resistant to antibiotics and that can turn into a catastrophe when some major affliction occurs to us or God forbid we contract one of the super bugs that are becoming more and more prevalent and there just won't be anything left to treat it.
Dr. Geoff Spurling from the University of Queensland is calling for a revolution and has a study to back it up.
The study recommends a "wait and see" approach instead of immediately giving patients antibiotics, which more often than not see the person fully recovered without having to get that script filled.
"The findings of this review are reassuring on all these fronts. Antibiotic use fell from 93% in the immediate antibiotic group to 31% in the delayed antibiotic group. This is a really big reduction," he said.
"In 11 trials and over 3500 participants, there was no increase in complications with a delayed script, and patient satisfaction was similarly high for a delayed script," he added.
"It can be a challenging decision to refuse antibiotics. It is not always easy to know if the mild cough, cold, sore throat, or middle ear infection is going to turn into a rare but life-threatening pneumonia or meningitis overnight," Dr Spurling said.
A brand new study by the Medical Journal of Australia found that over two million antibiotics are unnecessarily prescribed each year to Aussies suffering from the common cold. One third of patients didn't even touch antibiotics if they waited the recommended 48 hours.
"Compared to other countries with similar health systems, Australia uses an awful lot of antibiotics for respiratory tract infections. Many of these scripts are unnecessary," Dr Spurling said.
Doctors have had correspondence sent to them from Australia's Chief Medical Officer warning them to think about what they're doing as the problem has become so bad that the government is even looking into further regulation prescriptions.
"Bacteria are amazingly enterprising and clever. The resulting antibiotic resistance is bad. Actually, that is an understatement. I have been a doctor for a little over 20 years, and I have seen skin infections, urine infections, and some sexually transmitted infections become harder to treat because of antibiotic resistance," Dr Spurling said.
"For some infections we are on our last line of defence with no new antibiotics in the pipeline. Imagine if we were unable to do routine orthopedic surgery, treat cancers with chemotherapy, or if people started dying from an infected skin cut or a urine infection," Dr Spurling said.
"Delayed antibiotics is a safe and effective strategy which can make the job of reducing antibiotic use easier," he added.