Woman Is Left Mortified After Receiving Stingiest Gift Ever From Her Family!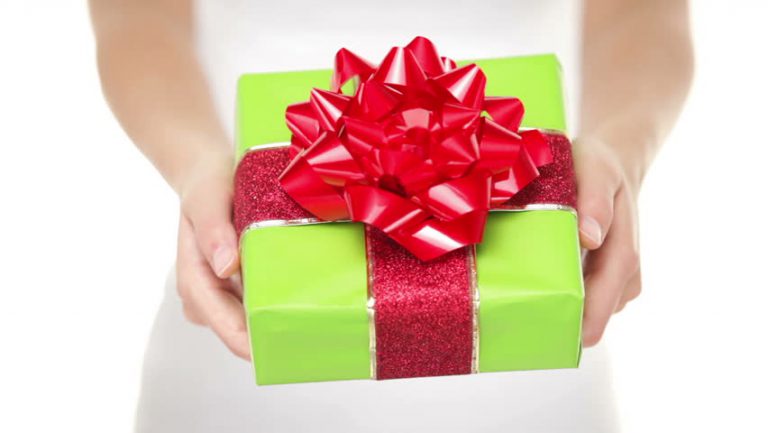 Woman Is Left Mortified After Receiving Stingiest Gift Ever From Her Family!
We've all been on the receiving end of a really bad gift. A present so bad that it left you confused as to why someone would even bother wrapping it. I have to be honest, I haven't really been the recipient of many bad gifts in my life but there was one time when someone gave me an umbrella for my birthday. At first I thought it was a gag gift so I just started laughing waiting for her to say "Just kidding" but all I got was that look that says "Do you like it?" So I did what every polite grown up woman would do…I asked her if she'd like another cup of coffee.
Gift giving doesn't have to be stressful. All you have to do is think "Would I like receiving this?" If the answer is yes then you're generally safe. Generally.
A woman in the UK thought she was onto a good thing recently when her husband returning from a trip visiting his family with a gift for her that they had all chipped in for. Now when someone says 'we've all chipped in' you kinda expect the present to have a higher monetary value than usual. Especially coming from family.
Yeah…no! This poor mum discovered that her in-laws had all chipped in and bought her…wait for it…a BAR OF CHOCOLATE! That's it! A bar that would've cost them no more than $3.00!!
The woman was so pissed that she shared the shocking story on parenting forum Mumsnet posting in an 'am I being unreasonable?' thread. Here's what she wrote:
"It was a significant birthday this weekend. I've been married to (my husband) for 15 years. We don't live near his family, but he made the effort to visit them whilst working nearby a few weeks back."
She continued by saying the family made a big deal of him bringing the present back.
"He said it was probably jewellery by the size and shape of the gift and that they had all chipped in for it."
What the hell?! Six working adults had all chipped in to buy her a block of Green and Black's chocolate? An item that you can pick up at a servo while paying for petrol?!
"I opened it and it's a bar of Green and Black's chocolate. I'm hiding my disappointment for (my husband's) sake. Am I being unreasonable to be upset that they made no effort whatsoever?"
Are you being unreasonable?? Umm..no! You have the patience and goodwill of a saint! Surely there's another 'real' gift coming? Was there something special hidden in the wrapper? A voucher to a day spa or something?
Look on the bright side though. At least now you know what the benchmark of gift giving within your husband's family is. If I were you I'd start wrapping those Freddo Frogs in time for Christmas quick smart!!