Do Not Name Your Twins Any of These Fantastically Bad Names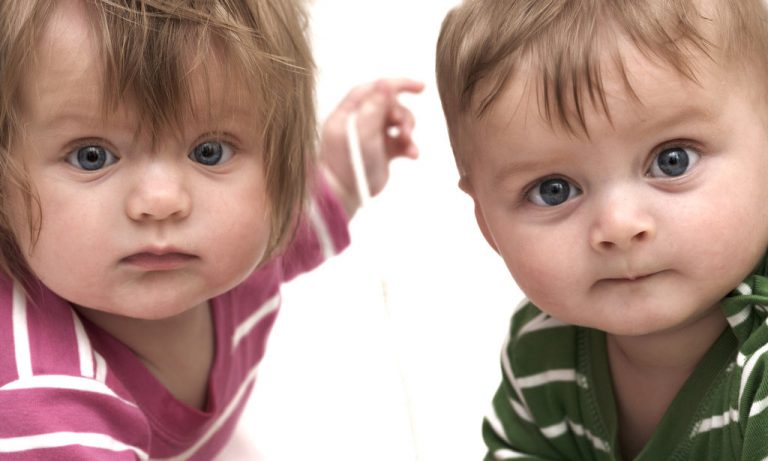 Do Not Name Your Twins Any of These Fantastically Bad Names
It seems like having twins is totally on trend right now, following the births of both Beyonce's and Amal Clooney's double bundles of joy.
Amal and hubby George have revealed the (very normal) names of their twins — Alexander and Ella —  and Beyonce and Jay Z have famously chosen the names Rumi and Sir, which is pretty darn adorable if you ask me.
Speaking of asking me, if you are ready to name some twins of your own, here are my suggestions. They are truly terrible name combinations, and you probably shouldn't take my advice at all. But here goes anyway…
Braxton and Hicks
Denise and Denephew
Will and Liam
London and Paris
Heaven and Nevaeh
Pete and Re-Pete
Hailey and Bailey
Harmony and Melody
Marilyn Kay and Carolyn May
Bonnie and Clyde
Mike and Ike
Eric and Erica
Benson and Hedges
Thing 1 and Thing 2
Trinidad and Tobago
Ronald and Donald
Fish and Chips
Dingle and Berry
Frick and Frack
Itchy and Scratchy
Katherine and Kathryn
Cheech and Chong
Jack and Daniel
Mack and Cheese
Denim and Lace
Axel and Rod
Jack and Jill
Lawasha and Ladria
Autumn and Summer
Zoe and Chloe
Noel and Leon
Porsche and Mercedes
Jenna and Tahlia
Alice and Dallas
Edward and Bella
Harry and Larry
Butch and Cassidy
Brooke and River
Daquiri and Tequila
Derryn and Darren
Africa and Asia
Easton and Weston
Tom and Jerry
Harvey and Norman
Brad and Janet
Harley and Davidson
Thelma and Louise
Beavis and Butthead
James and Semaj
Karen and Notkaren
Tammy 1 and Tammy 2
Tabitha and Samantha
Luke and Leia
Diana and Camilla
Sonny and Cher
Rebel and Sport
Harry and Sally
Angelina and Jennifer
Sid and Nancy
Dewan and Deudderwan
Jose and Josb
Curt and Rod
Chip and Dale
Laverne and Shirley
Simon and Garfunkel
Eric and Derek
Sherry and Brandy
Lano and Woodley
These are truly terrible name combinations for twins. Do not call your twins any of these matching names.
*Many of these are completely adorable and entirely recommended as lovely individual names in their own right. Except maybe Garfunkel. And Butthead.