Parents are Furious after Learning What Their Kids are Being Taught Without Their Permission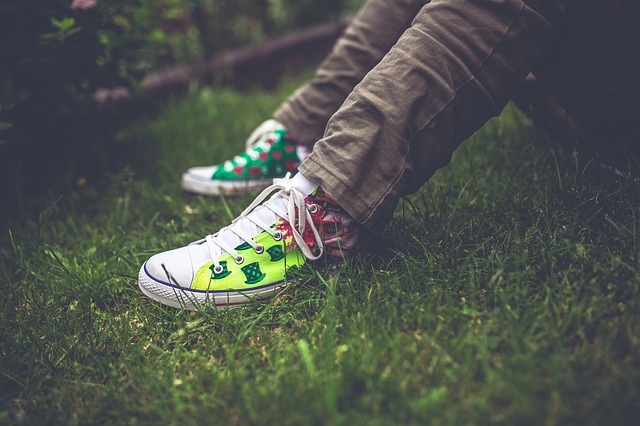 Just last week I came across a Facebook video which you can watch below made by a concerned mum about the Safe Schools Program. This video has had nearly three million views and been shared nearly 47,000 times with no sign of slowing down. The video goes for more than 12 minutes and no doubt a lot of people would've switched it off without viewing the entire thing but I watched it all. And frankly, I was horrified. A quick google search of the Safe Schools program gave me very little information on the content of the program. But this mother, after hearing from her 12 year old son and her 13 year old daughter what they were being taught, prompted her to do hours and hours of her own research including querying her son's school principal (who initially denied the program was even in the school before eventually admitting that it was).
For those of you who haven't seen it or don't want to sit through it all, I will attempt to sum it up in a nutshell. She begins by stating that the Safe Schools Program which is thought of by many to merely be an anti-bullying program is anything but. It was put together by La Trobe University's Department of Sex and Gender Studies and has a broad focus on gender identity. She speaks at length about the theories behind it while reassuring her viewers that although she doesn't agree with a lot of it, believes that gender identity can be fluid throughout one's life and points out examples of her own children's behaviour to that end. She didn't actually have an issue with this part of the program being presented to her kids because she has a very open relationship and dialogue with them. What did disturb her was learning that her kids are being taught from the age of 12:
How to make anatomically correct genitalia in art class.
What a dildo is and how to use it. (When she queried the school on this – a counsellor at the meeting told her that that was part of the "safer options" part of the program because kids were having sex as young as 12 it was thought that it would be prudent to teach them to use dildos as an alternative to intercourse).
That anal sex is OK and what positions they could use to attempt it.
How to masturbate for girls including getting into the bathtub, touching their breasts and using devices such as electronic toothbrushes for stimulation.
Encouraged to visit and read Scarleteen and Minus 18.
That STI's aren't really that big a deal and can be easily treated.
That threesome's are OK and to be encouraged.
This mother has been accused of being homophobic, transphobic, hysterical and ultra conservative. She goes to great lengths to refute this and to me; appears calm, rational, very well-spoken and intelligent.
She says that parents discovered the content of similiar courses in NSW and Tasmania and the program in those states was subsequently scrapped. The Daniel Andrews government is endeavouring to have this course mandatory in ALL schools across Victoria including private schools by 2018. There is no Opt-in or Opt-out for this program and no parental permission has been sought.
Today I saw a video from a teacher who is speaking with great concern about the program and the curriculum she was given. You can watch it below.

My kids are (thankfully) out of school but I can say with 100% certainty that if they WERE still in school, I would've marched down to the principal's office TODAY and be asking a hell of a lot of questions and demanding answers.
Should you be doing the same?