Study Finds That New Parents Face Up to 6 Years of Sleep Deprivation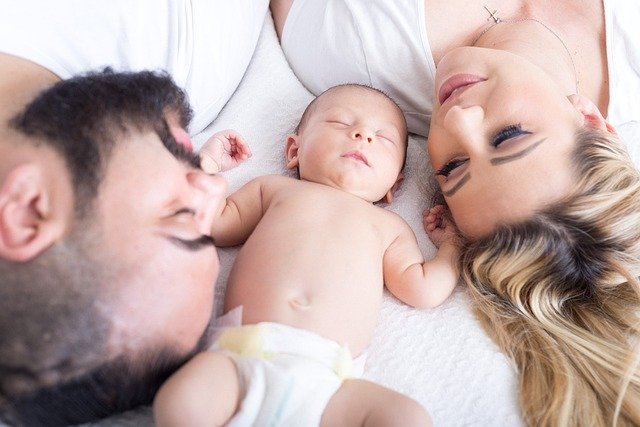 Study Finds That New Parents Face Up to 6 Years of Sleep Deprivation
Of all the ways that life changes after having a baby, new parents' lack of sleep perhaps comes as the least surprising. But, whilst anecdotally we know that our baby will wake through the night, many of us are not quite prepared for how baby-related sleep deprivation can take its toll, particularly during the first three months after birth. Regardless, we soldier on, telling ourselves that this phase will pass and once our new baby has mastered the art of sleeping through the night, we'll be able to catch up on all those lost zeds. But, it seems, that might not be the case.
A study published last year in the journal Sleep, by researchers from the University of Warwick, found that after the birth of their first child and up to six years after birth, mothers and fathers sleep duration and sleep satisfaction do not recover to the levels before pregnancy. Focusing on responses from more than 2,500 women and almost 2,200 men over a six -year period, the researchers found, perhaps unsurprisingly, that sleep deprivation was more pronounced in women.
Dr Sakari Lemola, from the Department of Psychology at the University of Warwick explains, "Women tend to experience more sleep disruptions than men after the birth of a child reflecting that mothers are still more often in the role of the primary caregiver than fathers."
What researchers may not have been expecting to find however, is that even when children were between four and six years old, sleep levels in parents still hadn't returned to what they had been before having their first child.
"While having children is a major source of joy for most parents, it is possible that increased demands and responsibilities associated with the role as parent lead to shorter sleep and decreased sleep quality even up to six years after birth of a first child," said Dr Sakari. While children may stop crying during the night as they age, he goes on to explain, they may be sick or have nightmares, while stress and worries that go with parenthood can also affect parents' sleep.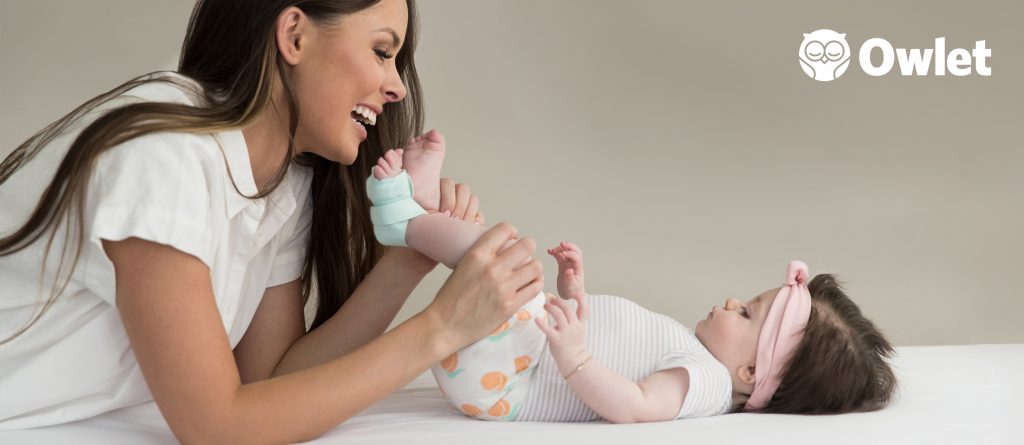 Can Millennial parents, with their fascination with smart technology and its tracking abilities, shift this paradigm though? Well, a paper written in Global Pediatric Health, a peer-reviewed medical journal, found that Owlet's in-home monitoring device, the Smart Sock, reduces parental anxiety and improves sleep for mums and dads.
Data gathered from nearly 50,000 newborns whose parents used the Owlet Smart Sock, shows that;
96% of parents using Owlet feel less anxious, debunking the long-held theory that in-home monitoring leads to more anxiety for parents.
94% of parents report better sleep quality while using Owlet Smart Sock.
75% use in home monitoring for peace of mind or the desire to know more about their child.
The Smart Sock comfortably wraps around your baby's foot to track heart rate, oxygen levels and sleep using clinically-proven pulse oximetry. The base station glows green to let you know everything is okay but notifies with lights and sounds if heart rate or oxygen levels leave preset zones.
"It is amazing how becoming a parent can be so beautiful it brings tears of joy to your eyes but then a few hours later, tears of exhaustion' Jordan Monroe, chief innovation officer at Owlet explains. "As parents ourselves, we are overjoyed when we hear from our customers how the Owlet gave them their life back and made being a mum or dad beautiful again."