These Jokes Are "Peak Humour" and the Perfect Way to Lift Your Spirits Right Now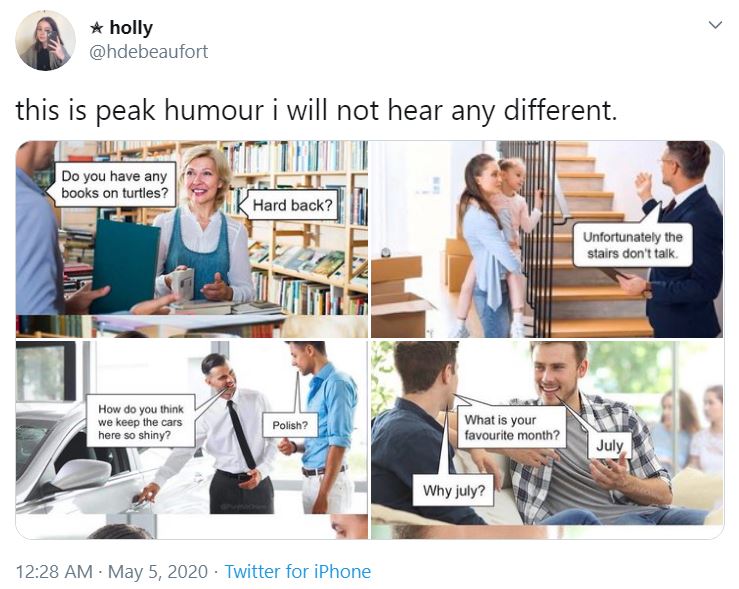 These Jokes Are "Peak Humour" and the Perfect Way to Lift Your Spirits Right Now
A woman named Holly has gone viral on Twitter after sharing some hilariously silly jokes based on stock photos, prompting others to follow suit. And honestly, this is exactly the sort of random humour we needed right now.
Captioning her post "this is peak humour I will not hear any different", Holly has racked up hundreds of thousands of likes and retweets for the following pictures.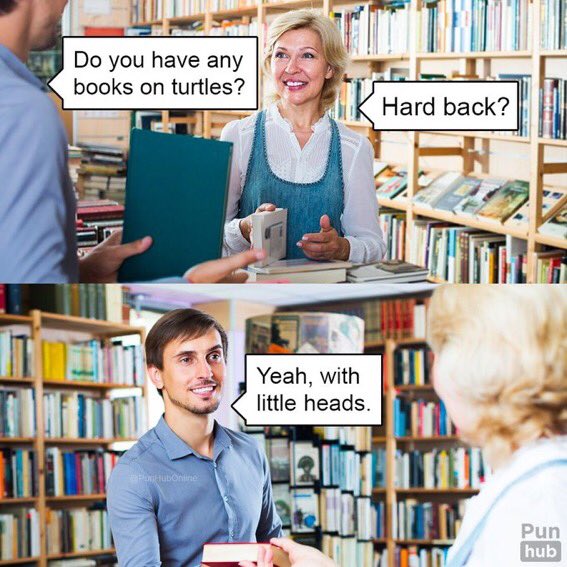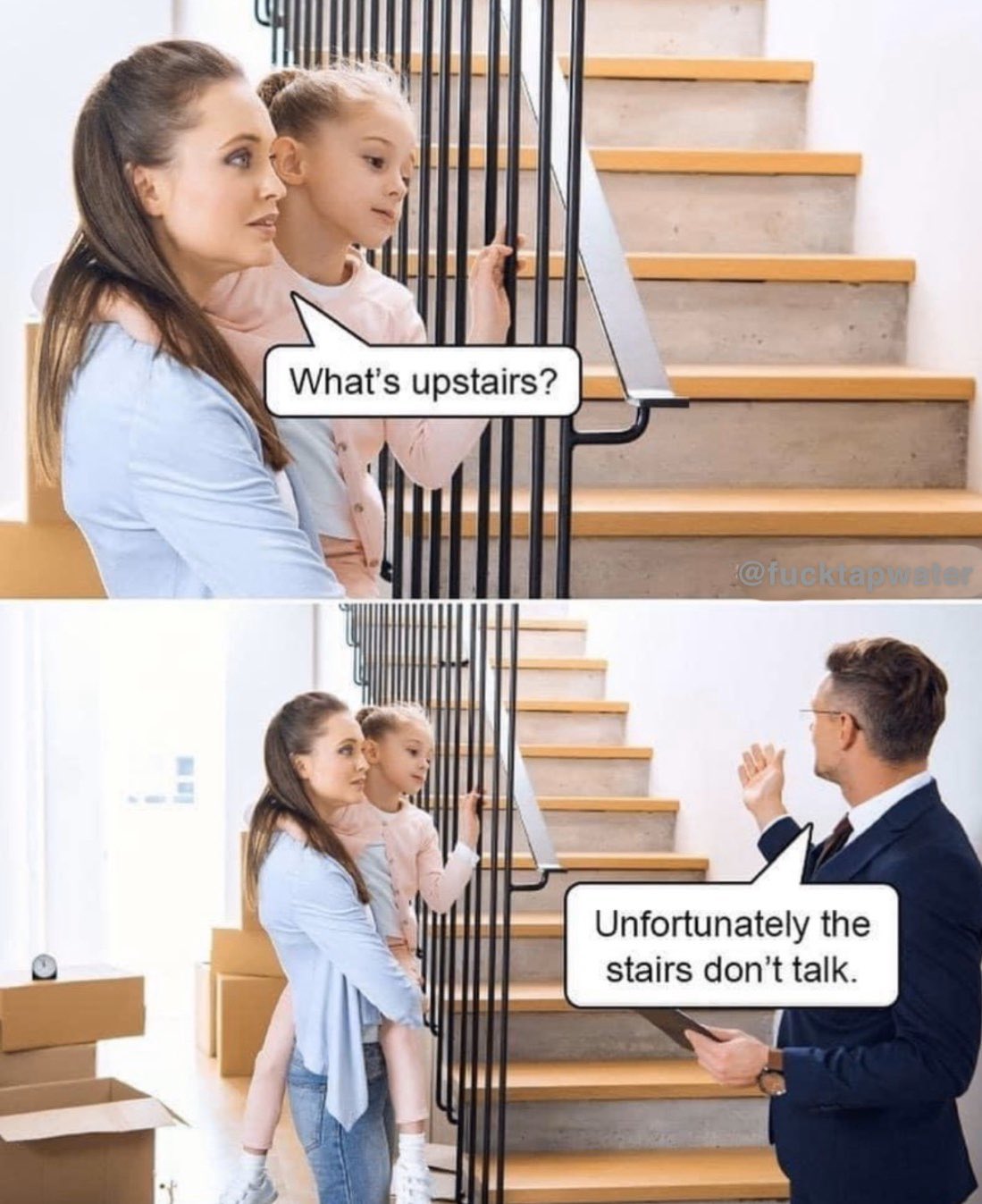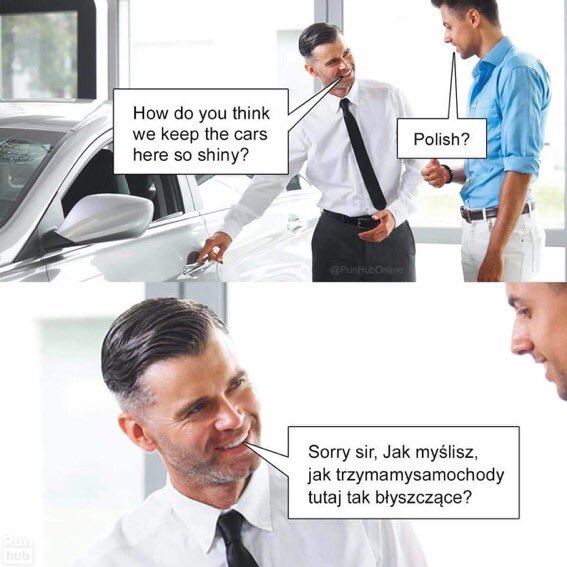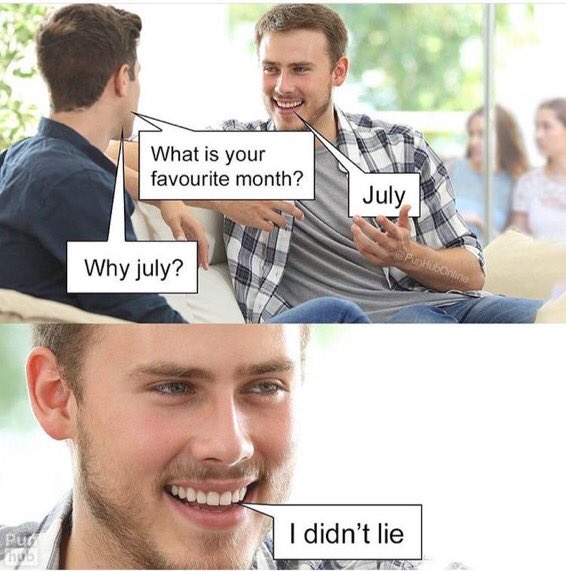 It wasn't long before others shared their own silly stock photo jokes.
— Beth Hickman (@beth_hickmanx) May 5, 2020
— David Allsopp (@doublehelix) May 5, 2020
Greatest of'em all pic.twitter.com/cEmfb0bXYB

— JuStingray (@Stingrayling) May 5, 2020
— mitcham (@mitchambrown) May 5, 2020
— Benji Cooke (@BejCooke) May 5, 2020
— Scott Winter (@ScottWSFC) May 5, 2020
— beth (@fethberguson) May 5, 2020
— Jack97 (@Jack_Doyle197) May 5, 2020
— elyna (@elynalee) May 5, 2020
i personally like this one pic.twitter.com/X8KCkytcbf

— cris (@CrisInTheAbyss) May 5, 2020
Brilliant! Which one was your favourite?
Source: Twitter/Holly DeBeaufort