What Teachers Really Want As An End Of Year Gift!!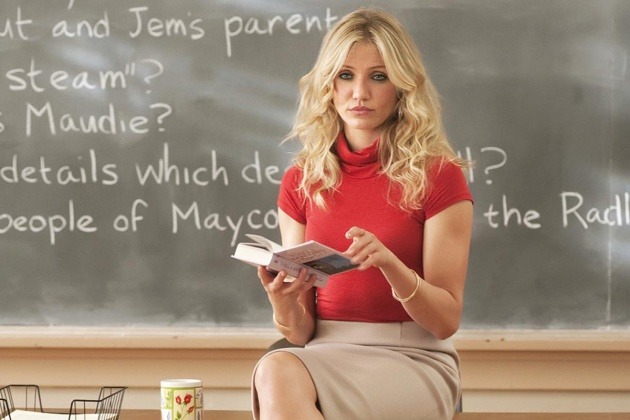 As we near the end of the school year, it's time to start thinking about a gift for that amazingly talented and super caring person in your child's life who has been a beacon of light and knowledge all through the year! Yes, I'm talking about their teacher!
The gift for the teacher is one of those things that usually gets forgotten about until the night before when all the mum's dash out for a quick Kmart run to buy chocolates and mugs. Then they quickly pop them in a gift bag and make their kid take it to school the next day- usually with a home made card. Job done!
But I'm here to give you the inside scoop on what teachers really want as gifts. I know this information is usually classified and I'm breaking the teacher's code- but as a former primary teacher myself I feel it's my duty to pass the knowledge on.
Firstly, let me begin by saying, teachers do not expect a gift at the end of the year. The fact that your child has progressed in leaps and bounds is reward enough for us! We're not in it for the accolades or the presents or even the school holidays. We love your kids and that's really enough motivation to see us through another year.
BUT…having said that…who doesn't love a little something something to open that ISN'T a box of ROSES or FERRERO ROCHERS? So if you want to know what to buy your kid's teacher as an end-of-year gift that doesn't include CHOCOLATE, read on…
If your teacher is a newbie and is straight out of university then he/she will love any little gimmicky teacher gift. A mug saying "world's best teacher", a photo of your child laminated with a little poem on it or even those inspirational frames that tell you how amazing a teacher is. They may seem cheesy to you, but trust me, during my first year teaching I couldn't WAIT to get my hands on a NUMBER 1 TEACHER mug- and I've still got it!
Anything home baked. If you love cooking- whip up a batch of muffins or cookies or even rocky road and put it in a cool tray or jar with some cellophane and BAM – a gift you can eat!
A gift voucher is always appreciated. One of my favourite presents ever was a coffee card to the value of $50 from my favourite cafe. Get to know what your teacher likes and select the appropriate voucher for them. No mater how little or a lot the monetary value on it is – it's the the fact that you thought enough about what they like that really matters.
A massage voucher is ALWAYS accepted with a huge smile and very much needed at the end of a long school year!
Some parents once got me a set of bath towels with my initials on them and I still use them to this day nearly 12 years later. We love anything that's monogrammed- a pen, a bookmark a bottle of wine.
Pot plants are always lovely too and last much longer than a bunch of flowers. I once got a plant that was called something like "impossible to kill." At first I thought – as if this plant will last for ever? 15 years on and it's still alive and I still remember the student's name that gave it to me!
ALCOHOL. ALCOHOL. ALCOHOL.
Anything made by your child will be treasured and very much appreciated. Especially anything written, like a card or poem that expresses how the child feels towards the teacher. At the end of the day  a teacher loves nothing more than being appreciated and being made to feel like their presence in your child's life had some sort of positive impact or influence.
ALCOHOL. ALCOHOL. ALCOHOL.
A holiday care package is a great idea too. You can include items like a book, a magazine, some sunscreen, maybe a beach towel or sarong and put everything into a cute tote bag to present to the teacher.
Hopefully this little list has helped you in deciding how to thank that astoundingly talented human that has looked after your cherubs all year! Good luck!