The LEGO Sets That'll Be on Every Building Fans Wish List This Christmas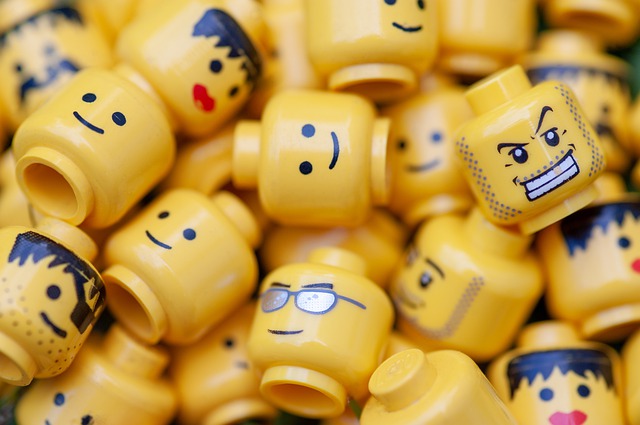 The LEGO Sets That'll Be on Every Building Fans Wish List This Christmas
LEGO is considered one of the most successful toy companies in the world. In fact, according to the company, children around the world spend 5 billion hours a year, playing with their bricks!
Which does beg the question, how much time do parents spend picking little bits of it up off the floor, so they don't get sucked into the vacuum? Or is it just my kids that like to booby-trap their bedroom floor?
Earlier this year, LEGO announced their best sellers are the Harry Potter, Star Wars, Ninjago and Jurassic World ranges. No surprises there! But, with Frozen II about to hit the big screen later this year, could a second Frozen mania be on the cards? Time will tell!
In the meantime, we've put together our favourite LEGO sets – the perfect gift for brick building fans of all ages!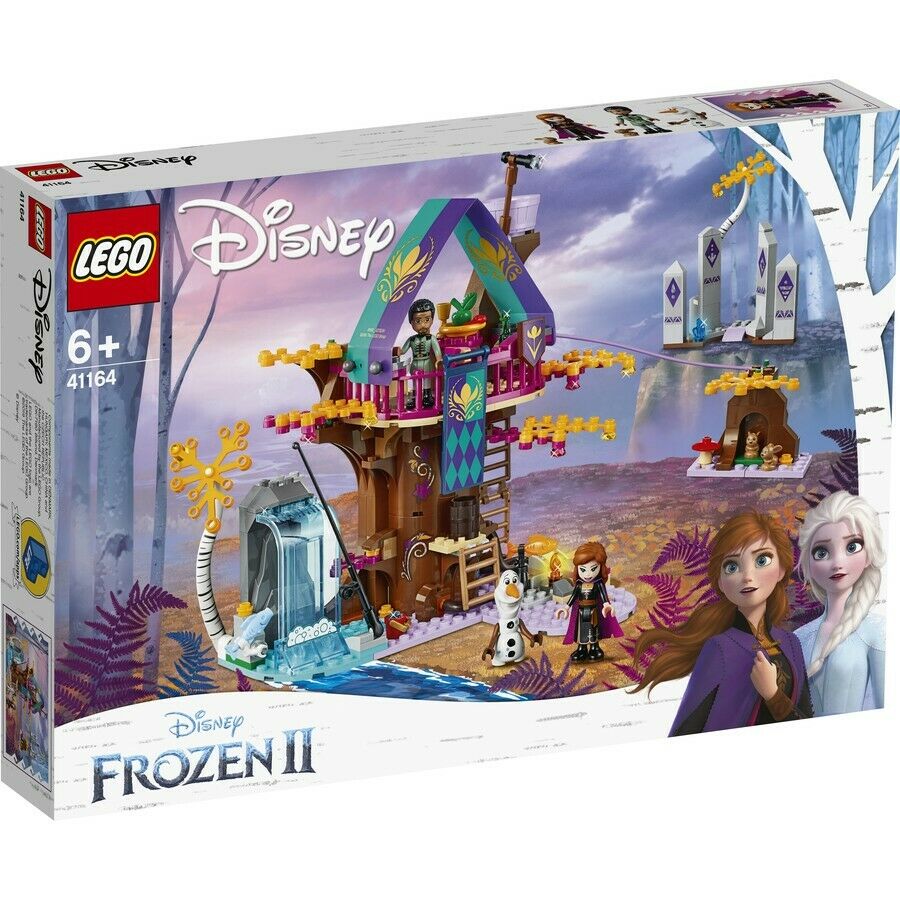 LEGO Disney Frozen II Enchanted Treehouse
This buildable magic treehouse playset features a bedroom area in the base of the tree and a dining area on the floor above. There's a ladder up to the lookout and an awesome zip line to whizz down to the enchanted forest floor, where kids will love to look after the 2 bunnies in their little house. A camping area and a fishing area with flying fish function are perfect for creating fun adventures with Anna, Olaf and Mattias from Frozen II. Explore the forest and discover the mythical stones on an epic and magical journey. Includes 3 favourite Disney characters from Frozen II and 3 LEGO animal figures.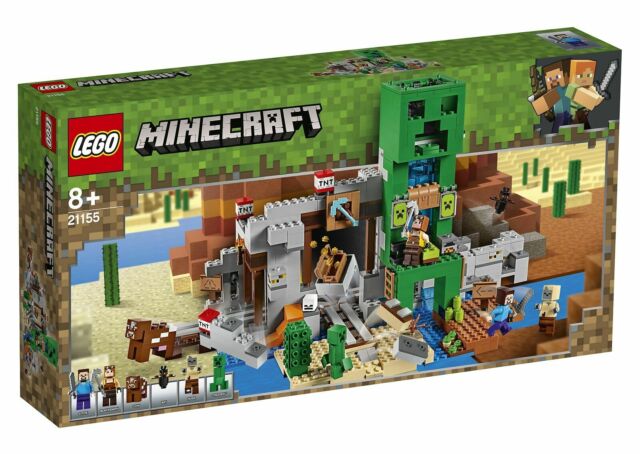 LEGO Minecraft: The Creeper Mine
Enjoy action-packed Minecraft™ adventures with the LEGO® Minecraft 21155 The Creeper™ Mine set. Designed for fans of the record-breaking video game, this model is packed with exciting new-for-August-2019 features and functions. Kids can battle the Creeper and husk, blast out stone with the TNT and store mined gold in a giant Creeper statue that delivers it direct to a chest at the pull of a lever. This collectible Minecraft toy also features a working rail track with minecart and a detailed Minecraft shelter with a bed, anvil, oven, chest and a vegetable patch. It can be combined with other playsets to create a unique LEGO Minecraft universe for both play and display. Includes 3 minifigures: Steve, blacksmith and a husk, plus Creeper, cow and bat figures.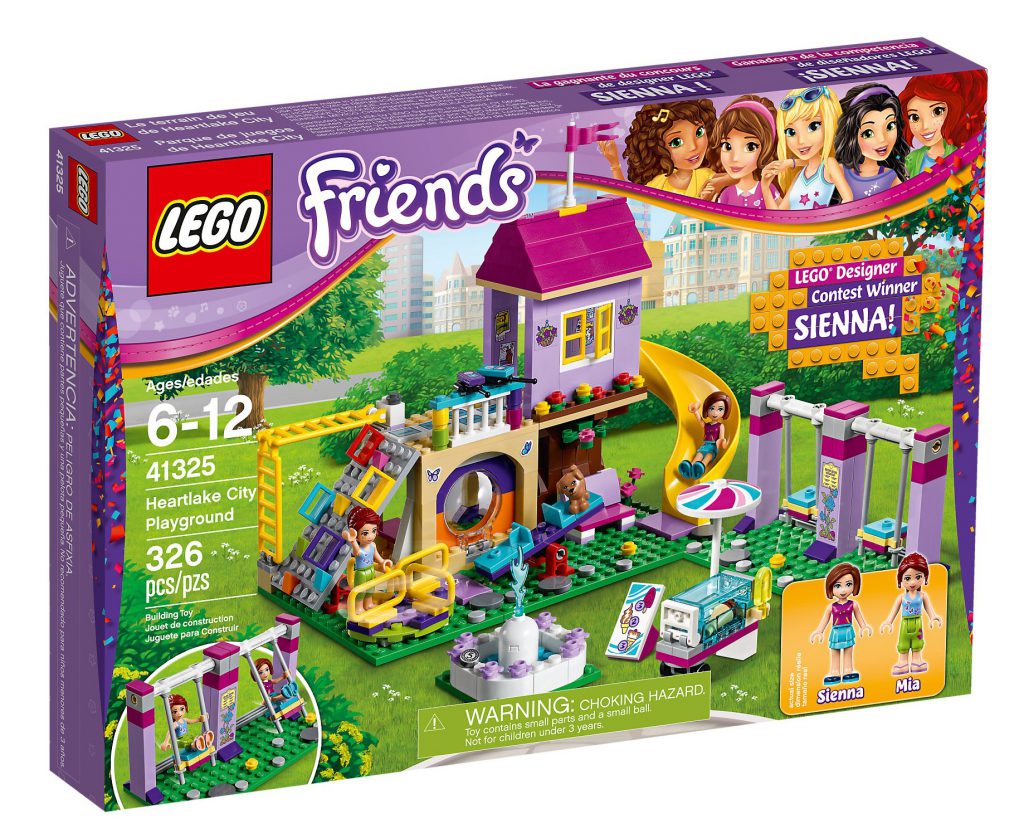 LEGO Heartlake City Playground
Designed by 9 year old Sienna – winner of the LEGO Friends Designer contest. Learn more LEGO Friends Heartlake City Playground is the perfect place to have a blast with your besties. Centered around a tree house, it includes a climbing wall with colored holds and a twister slide. Push the functioning swings to make them go back and forth, spin the merry-go-round and make the 2 mini-doll figures go up and down on the seesaw. Help them take a seat on the benches as they watch Pippa the dog stretch her legs, then use the walkie-talkies to invite more friends to come out and play!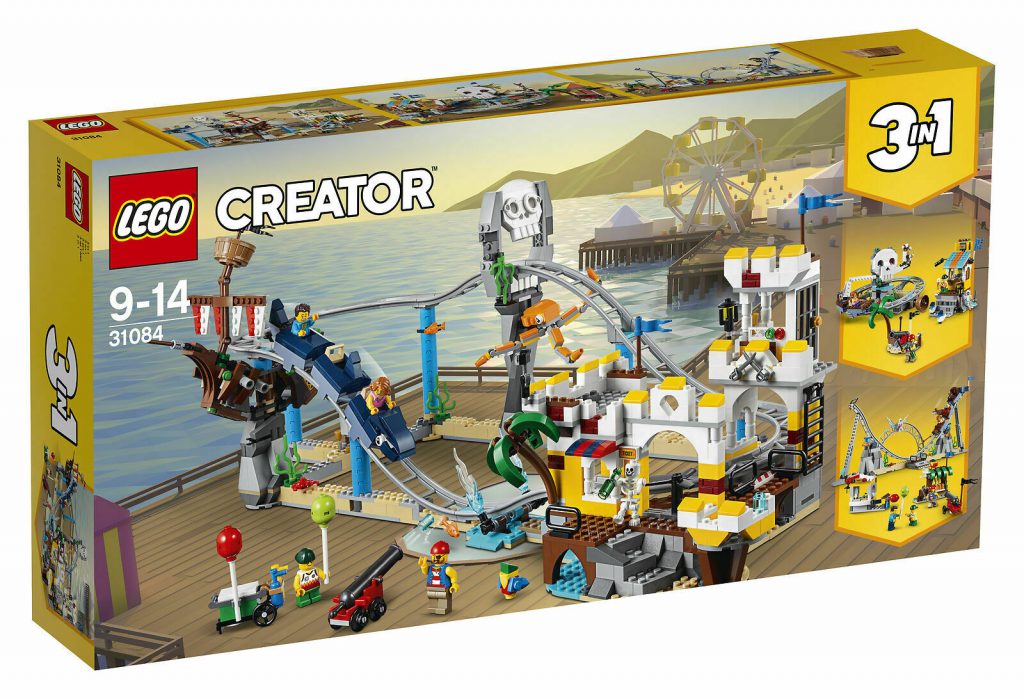 LEGO Creator Pirate Roller Coaster
Hold tight and prepare to scream as you set out on a LEGO Creator 3in1 31084 Pirate Roller Coaster adventure. This amazing set features a functional roller coaster with pirate-themed props, including a sunken galleon, skull archway, palm tree and an octopus. The working carriages are shark-themed and the ride's main drop has a water splash feature and a cannon that fires water elements. Other features include a ticket booth and a balloon stand. This set can be rebuilt for further LEGO fairground adventures aboard The Skull Ride or The Ship Ride, and comes with 4 minifigures ready for the fun of the fairground, plus a skeleton figure.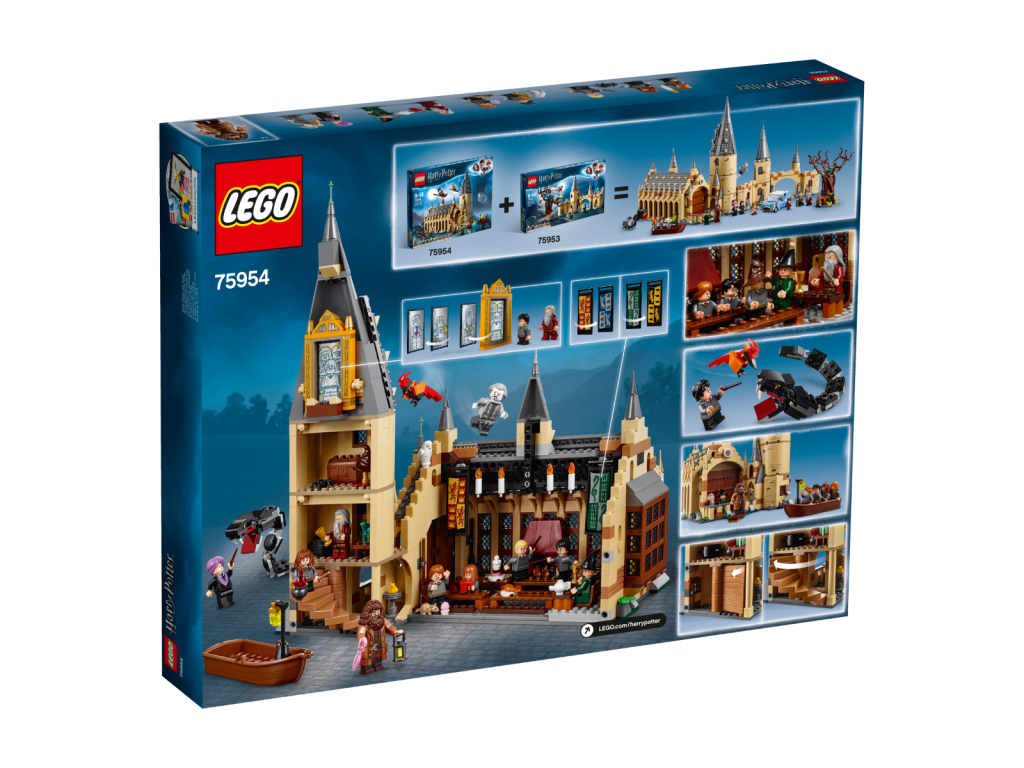 Build and recreate a magical fantasy realm from the Harry Potter™ movies with this detailed 4-level LEGO® 75954 Hogwarts™ Great Hall Harry Potter building kit, featuring a fireplace, benches, tables and reversible house banners, plus the Grand Staircase tower with a spiral staircase, potions room, treasure room, sorting hat, Mirror of Erised™ and lots of magical artifact accessory elements. This fantasy role-playing castle toy includes 10 minifigures and buildable Basilisk and Fawkes™ creatures, plus Hedwig™ and Scabbers™ figures.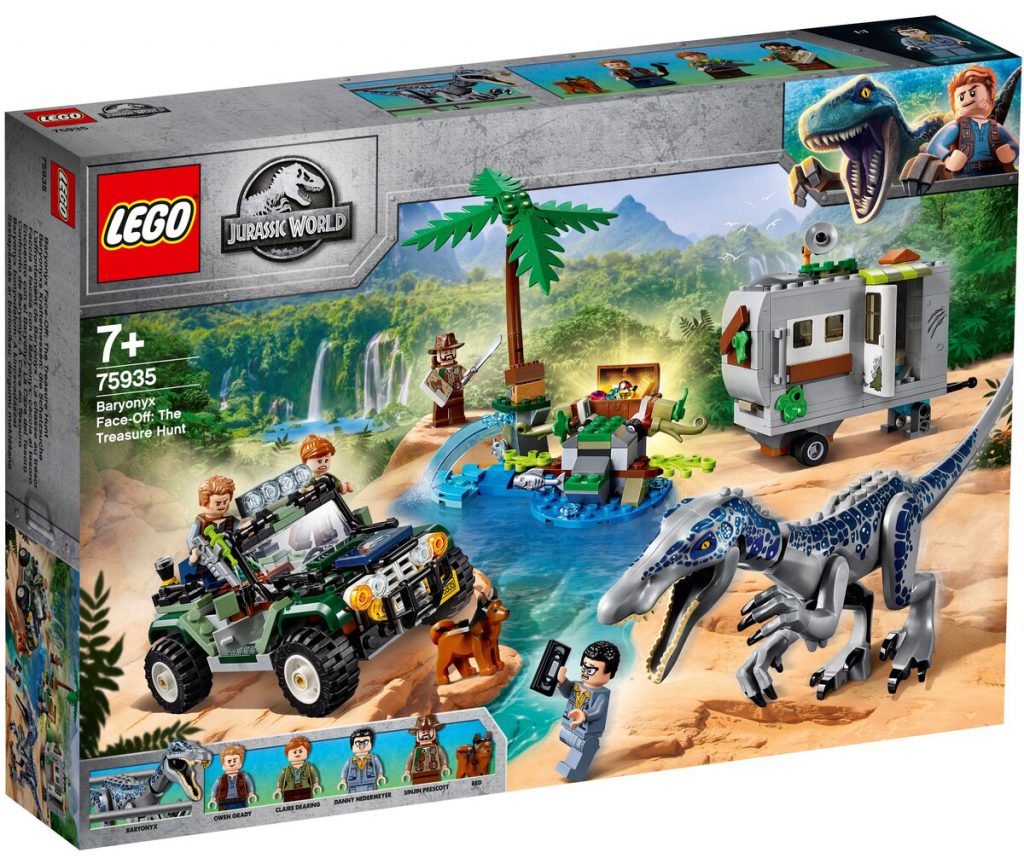 LEGO Jurassic World Baryonyx Face Off: The Treasure Hunt
Awesome Jurassic World collectible dinosaur toy to role-play an epic treasure hunt!
Drama awaits kids as they help Owen Grady and Claire Dearing pursue bad guys through the jungle in LEGO Jurassic World 75935 Baryonyx Face-Off: The Treasure Hunt. This action-packed dinosaur playset features an offroader with space for 2 minifigures and an attachment point for a trailer which has a buildable rooftop antenna and a detailed interior, plus a buildable jungle scene that has a hidden treasure chest with a reveal function. It also includes a posable Baryonyx dinosaur figure and 4 minifigures with cool weapons and accessories to inspire imaginative play.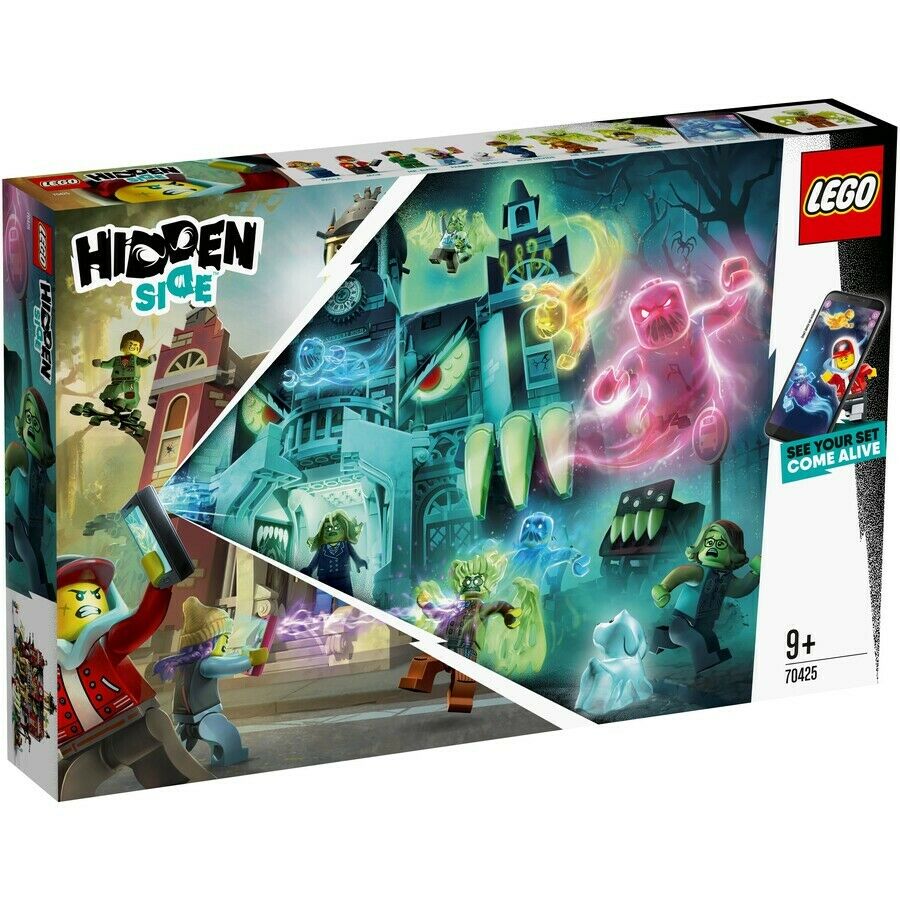 LEGO Hidden Side Newbury Haunted High School
Engage youngsters in fun augmented-reality ghost-hunting adventures at the LEGO Hidden Side 70425 Newbury Haunted High School. This awesome toy combines a buildable LEGO model with an app to deliver a fully interactive play experience – interacting with the model makes things in the app come alive. With continuous updates, tough boss ghosts to battle, new mysteries to solve, cool items to find and ghosts to defeat and collect, this LEGO Hidden Side set takes LEGO play to a new dimension! This building toy for kids is full of cool details to kick-start hours of imaginative play. Kids will love to build and play with this school playset and try to defeat the ghost figures haunting the school. With two hero minifigures, Douglas Elton, a cute ghost dog figure and 4 other minifigures, this school toy is designed for role-play fun.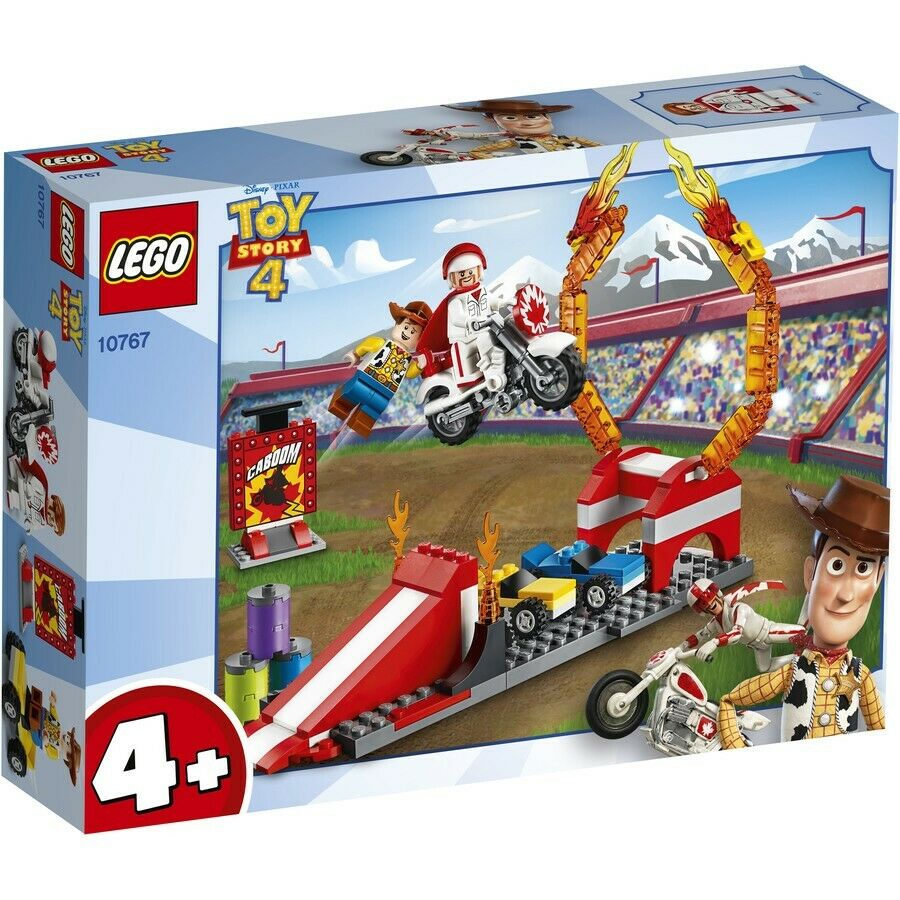 LEGO Toy Story 4 Duke Caboom Stunt Show
Help your youngster see the thrill and adventure of DisneyPixar's Toy Story 4 with this 10767 Duke Caboom's Stunt Show LEGO 4+ set. This fun preschool toy building set is specially designed to be easy and enjoyable for preschoolers and youngsters, featuring an adjustable ring of fire with attached ramp and 2 special Starter Brick plates that let even first-time builders have the pride of constructing vehicles, buildings and more all on their own. This fun set also includes a buildable toy motorcycle, 3 stackable cans, 2 cars and a stunt sign that can be knocked down. The simple guide to build and play, included in the box, will help your young stunt driver understand the purpose of the building steps and boost their imagination and confidence, for a great start to LEGO building toys in a fun Toy Story setting. Includes 2 minifigures for role-play fun.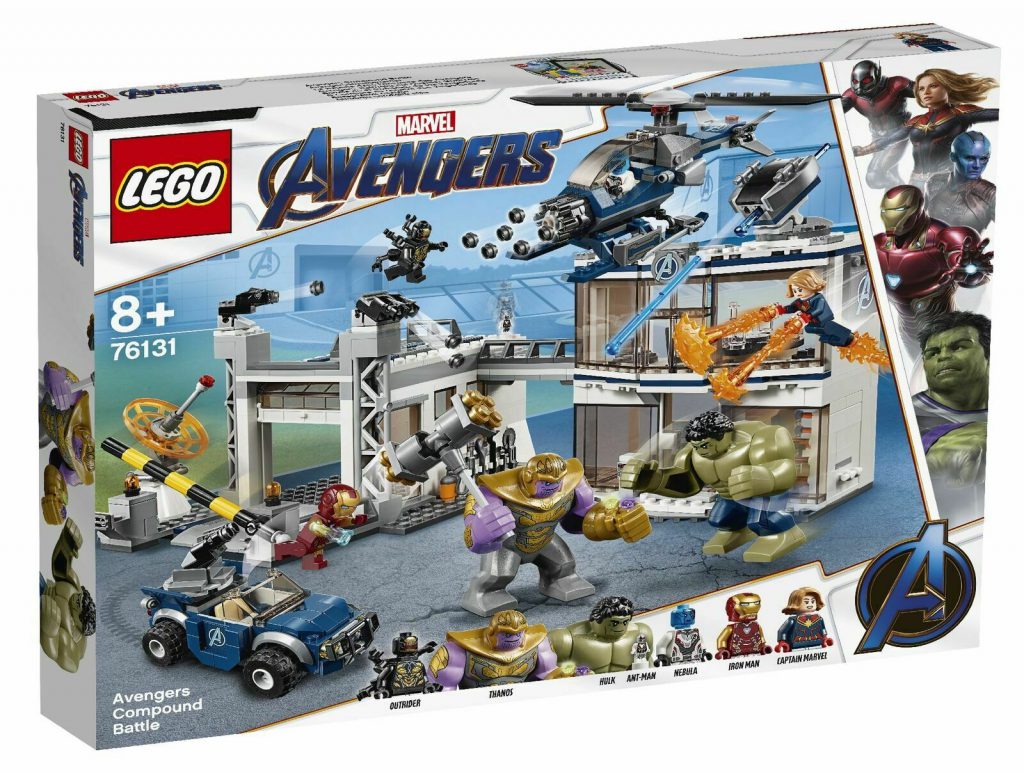 LEGO Marvel Super Heroes: Avengers Compound Battle
Stage a thrilling 76131 Avengers Compound Battle and defeat Thanos and the Outrider with this LEGO Marvel Avengers toy building set! The Avengers headquarters features a 2-level office building with a meeting room – including a table with a secret gun compartment, an opening 'laser-beam' safe, helipad, garage, rooftop spring-loaded shooter and dual stud shooters, plus a rotating, tilting radar. This popular toy construction set also includes a buildable toy helicopter with adjustable, spinning rotors and 6-stud rapid shooter, and an offroader with a rotating turret with dual stud shooter. Play out thrilling scenes from the Marvel Avengers movies with 4 minifigures, an Ant-Man microfigure and posable Hulk and Thanos big figures.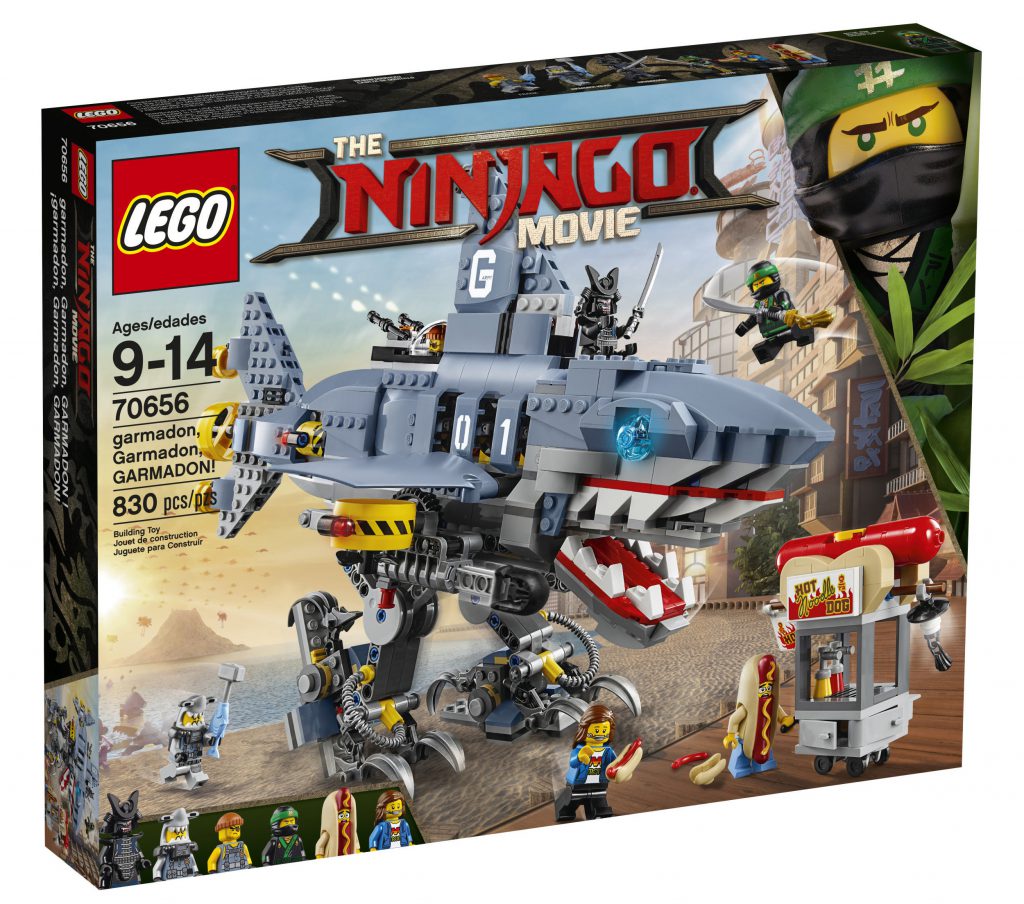 LEGO Garmadon! The LEGO Ninjago Movie
Help Lloyd to save Nomis and Nancy from Garmadon's Shark Mech with this action-packed THE LEGO® NINJAGO® MOVIE™ 70656 garmadon, Garmadon, GARMADON! set. The mech features 2 opening cockpits, LEGO studs to stand the Garmadon minifigure on top of the shark's head, trigger-operated snapping jaws, posable legs and 2 shooting cannons. This cool ninja toy also includes a hot dog stand and 6 minifigures with assorted play-starting weapons and accessory elements.
LEGO Star Wars Slave I – 20th Anniversary Edition
Celebrate the 20th anniversary of LEGO Star Wars playsets with this detailed reinterpretation of Boba Fett's classic Slave I. This iconic 75243 LEGO Star Wars starship is the most detailed version to date with features such as a self-levelling cockpit seat and side wings, a carry handle for easy transport and trigger-fired spring-loaded shooters. This amazing LEGO Star Wars collectible construction toy also includes a closing rear hatch to store the Han Solo in Carbonite element and 4 LEGO Star Wars minifigures, plus a bonus Princess Leia minifigure and display stand with 20th anniversary logo to mark this momentous milestone in the history of LEGO Star Wars sets.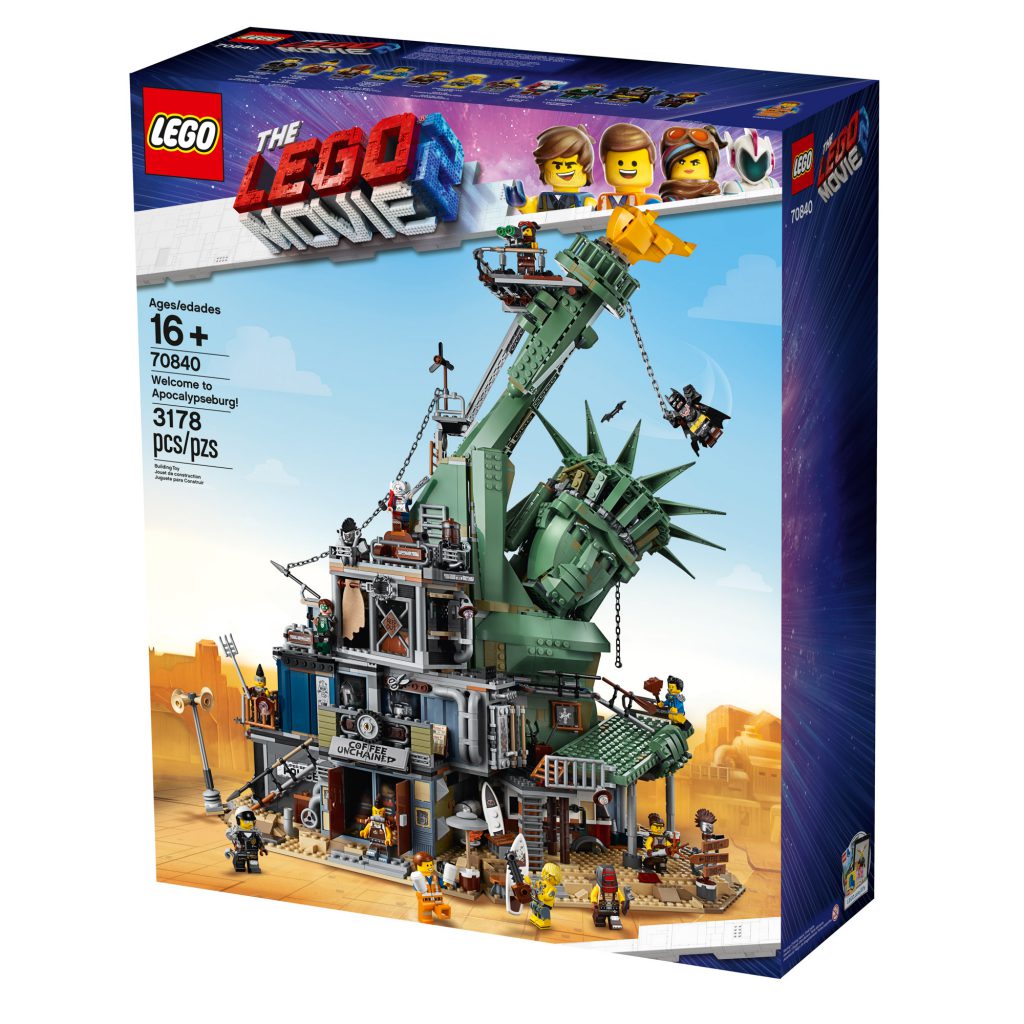 LEGO Movie 2: Welcome to Apocalyseburg
Build and role-play with this huge THE LEGO MOVIE 2 Apocalypseburg model!
Enjoy an epic 360-degree play experience – and prepare for an alien invasion – with THE LEGO MOVIE 2 70840 Welcome to Apocalypseburg! construction toy. An advanced building set, it has over 3,000 pieces and presents an awesome challenge even for master builders. This THE LEGO MOVIE 2 set features a section of the Statue of Liberty with a chill-out room in the head, cafe, Scribble Cop's office with a chair-kicking function, armory, barber's/tattoo parlor, Lucy's hideout, Fuse's workshop, rooftop diner, gym, spa, lookout platforms and loads more! This action-packed toy also comes with 12 THE LEGO MOVIE 2 minifigures to role-play and re-imagine your favourite scenes from the blockbuster film.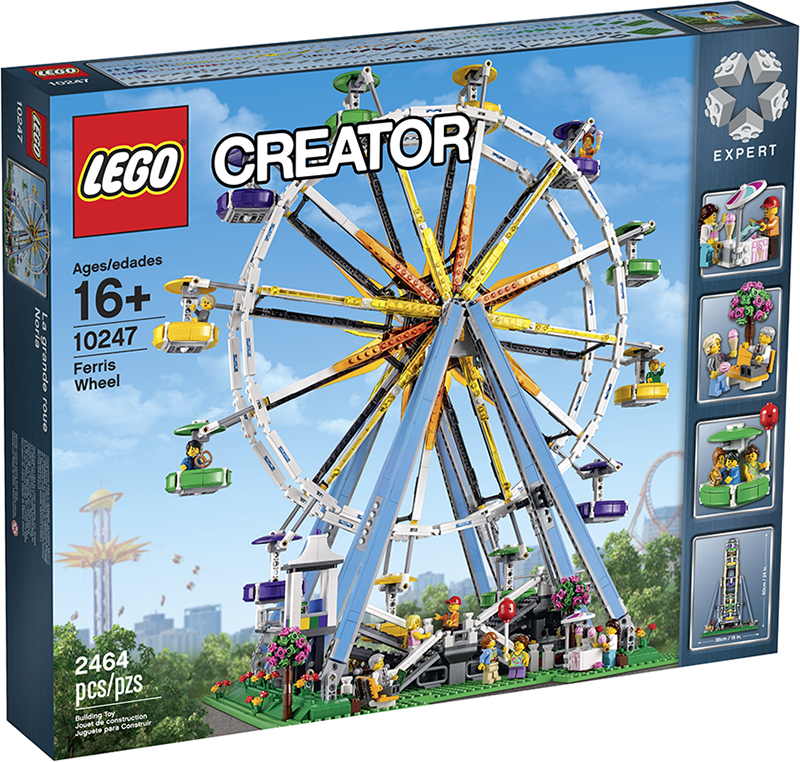 Experience the wonderful LEGO® Creator Ferris Wheel!
LEGO® Creator Expert model has an iconic elegance that evokes feelings of nostalgia, romance and adventure. The carnival has come to town and the ice cream vendor is busy serving a long queue of excited customers as they await their first ride on the magical Ferris Wheel that towers above the fairground. Slowly turn the crank and watch as the Ferris Wheel gracefully lowers the colorful gondolas into position for boarding. Raise the boarding platform with a simple pull of the lever, open the gondola door and help the passengers aboard! Have fun building this elegant model with an authentic charm and magic that will capture your imagination. You can also motorize the Ferris Wheel with the LEGO Power Functions 8883 medium motor and 88000 AAA battery box (not included). Includes 10 minifigures: a ride operator, ice cream vendor, 4 children and 4 adults.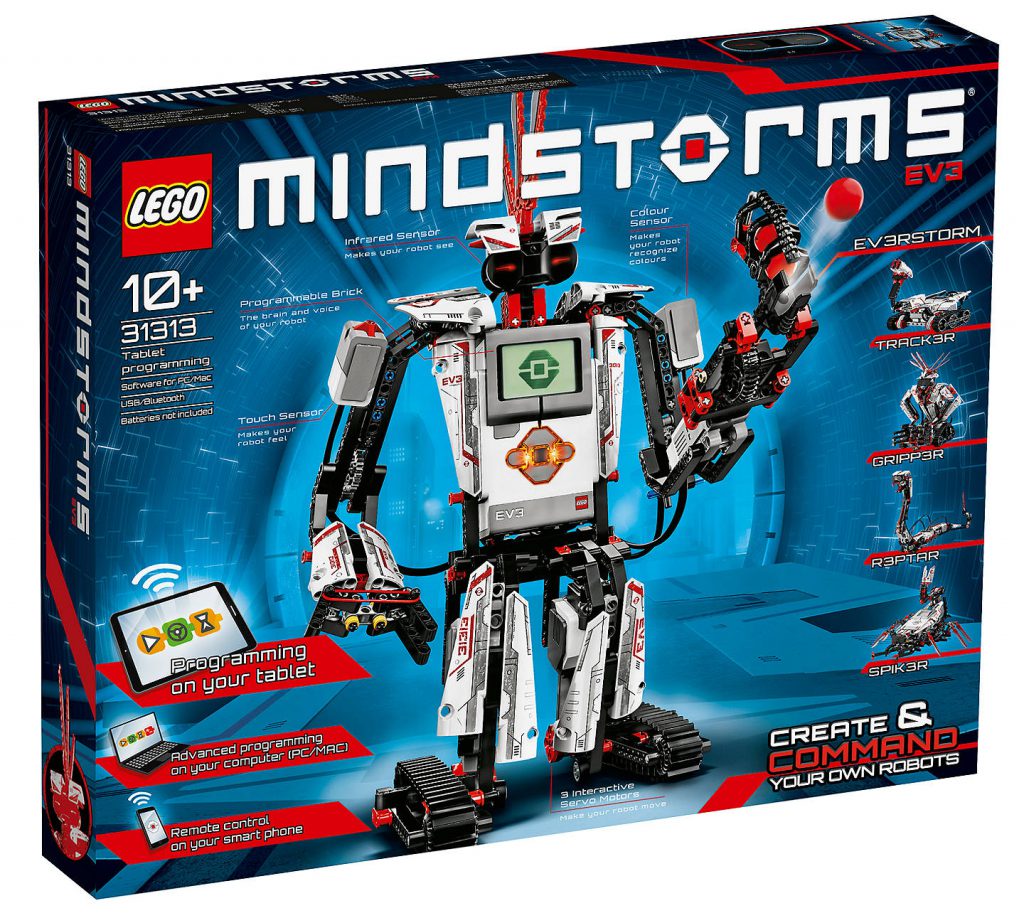 Combining the versatility of the LEGO building system with the most advanced technology we´ve ever developed, unleash the creative powers of the new LEGO MINDSTORMS EV3 set to create and command robots that walk, talk, think and do anything you can imagine. Follow the step-by-step 3D building instructions to create TRACK3R, R3PTAR, SPIK3R, EV3RSTORM and GRIPP3R and bring them to life with an easy, intuitive and icon-based programming interface. Grab the enclosed remote control and take on challenging ready-made missions or download the free app and command your robot using your smart device. Want to share your own creations and be inspired by others? Logon to LEGO.com/mindstorms to access loads of cool content and interact with a huge online community of other LEGO MINDSTORMS fans. The LEGO MINDSTORMS EV3 robot revolution has begun!
Disclaimer: This article contains affiliate eBay links. This means that should you make a purchase we may receive a small commission at no extra cost to you. The reason we have chosen to include eBay links is because as parents ourselves, we appreciate time-saving, and money-saving tips. By shopping all of your favourite stores in one place, we think you'll enjoy a seamless, streamlined shopping experience.