Affordable Spring 2016 Fashion Updates for Busy Mums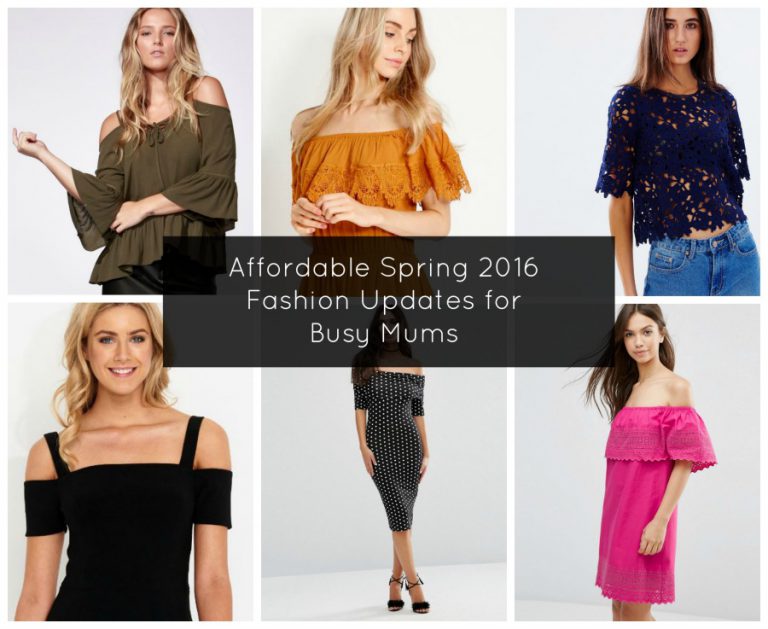 It may not feel like time to put away the knits and scarves just yet, but Spring is definitely on its way and shops are already stocking new season trends to get us ready for the warmer weather. If you're keen to add a few updates to your Spring/Summer wardrobe, we will source the most affordable pieces each week so you can be inspired with new clothes available for the warmer season. As soon as spring arrives, you'll be ready to bare those shoulders and legs for when the heat really turns up.
The vertical stripe dress is a modern take on the 70's. Stripes are a versatile pattern to have in your wardrobe. They are an outfit on their own so these pieces are great for busy mums on the run.
Freez Stripe Dress $59.00
Katies Stripe Tunic Dress $59.95
Lace is back for Spring, but choose darker hues when wearing this trend. Think black, charcoal and navy. Lace can be dressed down with jeans or dressed up for a date night so it makes for a versatile piece in any mum's wardrobe.
MNG Josie Lace Tee $69.95
Frida Lace Top $49.95
Off the shoulder dresses and tops are still on trend for this season. If you didn't jump on the OTS bandwagon last summer, you definitely want to bare your shoulders this season. A strapless bra is essential!
If you're not a fan of the OTS trend and you require a strap, why not opt for these cold shoulder numbers? It allows you to bare your shoulders, but with extra support.
Portmans Cut Above Ponte Top $69.95
Disclaimer: There are affiliate links on this post. Should you choose to purchase an item, we will receive a small commission at no extra cost to you.