Twitter Reacts to ASOS Featuring Models With Stretch Marks on Their Website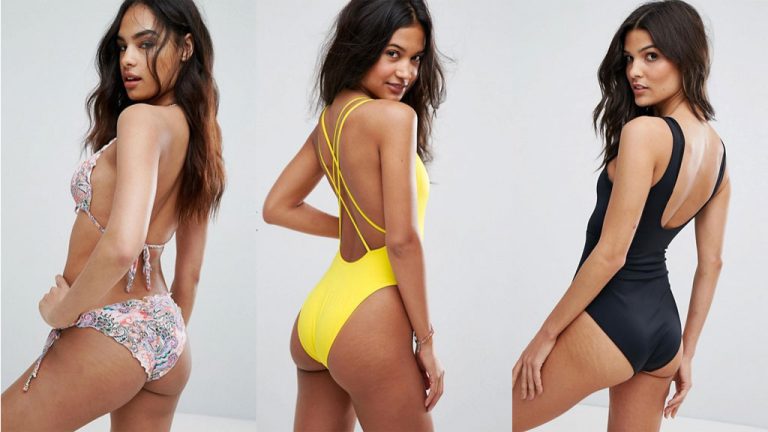 Twitter Reacts to ASOS Featuring Models With Stretch Marks on Their Website
Online retailer ASOS has been praised widely by customers for not removing the natural stretch marks, blemishes, birthmarks and scars on the women modelling their garments.
Twitter has erupted with discussion about the fashion house's decision to shun photoshop to 'correct' perceived imperfections, and have applauded the brand for their commitment to showing women how they really are.
Several images on the site clearly show off the womens' natural blemishes which have escaped the usual airbrushing.
Many shoppers took to social media to express their support.
As someone who has always been ashamed of her stretch marks & felt I was the only 1 of my friends to have them, @ASOS are my #MVP! #asos ❤️ pic.twitter.com/nVbtg3p8Hr

— ❤️AffairWithBeauty💋 (@LoveaffairwithB) June 29, 2017
I honestly love asos for not editing out their models stretch marks 👏 pic.twitter.com/ls070aY8gn

— baby nymph~ (@LilmskittenMFC) June 26, 2017
so nice to see a model without photoshop, she is gorgeous without airbrushing stretch marks👙 @ASOS pic.twitter.com/6f1TVFKDjc

— lu (@ElizaStaples) June 29, 2017
Still goes to show that stretch marks are so natural, even on a smaller frame. EVERYONE HAS THEM EVEN MODELS. I think its wonderful.

— Red Zeppelin (@Emilia_bean) June 29, 2017
Round of applause to @ASOS for not editing out their models stretch marks in their photos. I hope this is our future 🤞🏽 #asos

— Amanda Grassie (@amanda_grassie) June 28, 2017
This small win for diversity comes after ASOS was praised for working towards size inclusivity. Their plus-size brand, ASOS Curve, is celebrated by many for being genuinely plus size, with the range starting at size 16 and going up to a size 30 AU.
It's also considered a much more fashionable plus size range, with styles often worn by plus size models such as Ashley Graham. Because not everyone wants to wear a garishly printed open-shoulder tent tops! Seriously, what are most retailers thinking?
Research has shown that around half of schoolgirls as young as 12 are unhappy with their weight due to exposure to airbrushed images. This is a terrific step in the right direction. Let's hope other retailers are taking notes and will follow in ASOS' footsteps.
Source: Twitter