Money Mastery for Mums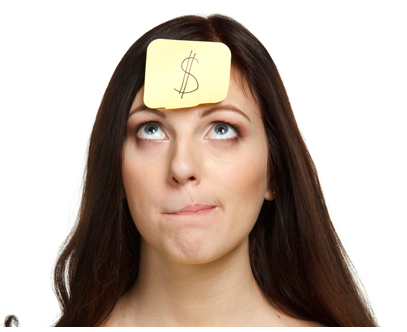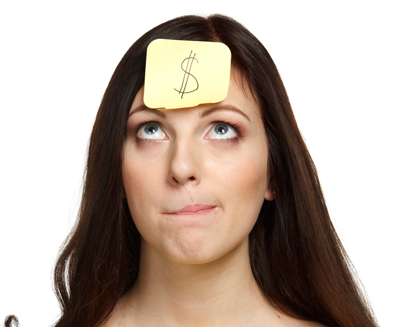 What does MONEY mean to you?
Does the subject of money fill you with dread? Are you comfortable talking about it? Do you feel empowered around money or is it something that holds power over you? Do you feel fearful and concerned about the state of your finances at the moment? Are you looking for guidance, some tips, tools and strategies on how to get it back on track?
My name is Camilla Mendoza and I have been invited to share with you what I have learned about mastering money.
As an ex-finance broker and now a business/life coach with over a decade's experience working with women on their finances, I am deeply concerned about the number of women who for one reason or another are completely disempowered around money and/or their financial situation in general. In order to help them, I have put together a package of information that I believe all women need to know.
Information that comes from my own personal experience with money as well as that of many others, which I know will help you to become more empowered around money so you can begin to manifest more of it into your life.
No, this is not going to be another column bringing you financial advice… I reckon there are enough people 'out there' who will tell you what to do with your money once you actually have it.
My aim is to encourage you to start thinking about money and your relationship to it, to explore your 'money mind-set'. That is; your thoughts, your patterns of behaviour and the beliefs you have around money so you can understand the effect they may be having on your ability to manifest money into your world.
Government statistics show that by the year 2020 there is going to be a new level of poverty in Australia – and indeed throughout many other first world countries; that being women retiring on less than $20,000 per year! That's a very scary thought. I certainly couldn't manage to live on $20,000 a year. Could you?
Learning about money; how to earn it, how to manage it and more importantly how to make it prosper and grow, just wasn't high on my list of priorities growing up. What about you?
I knew that I wanted it and that without it my life would be pretty stressful and boring, but there always seemed to be a million other things that I put my focus on before I focused on my money… my kids, my partner, running the household, providing food, the animals, the washing… the list went on and on.
As women our fundamental DNA – going back to our days in the cave – makes us 'nurturers'. (With men being the 'providers'.) As such, the need to ensure that our family, our friends and everyone else in our sphere of living are happy and well nurtured is of primary importance to us. Sometimes even more so than taking care of or nurturing ourselves.
Like many women of my generation, I was never really encouraged to have a career. I know that times have changed and women today are keen to have a fabulous career, but I grew up in a time when it was considered far more important for women to lean how to cook and sew; how to run a household and take care of children. We did this safe in the knowledge that one-day we would marry and that our husbands would 'provide' for us and our family. Unfortunately for me that 'happy family' bubble well and truly burst!
Despite my upbringing and not having a higher education, I was able to find employment over the years and on reflection, had some pretty fantastic jobs where I earned considerable amounts of money.
For some reason though, no matter how much I earned, I never seemed to have any money left at the end of the month. Even when I did my best to 'budget' and allocate my spending properly, for one reason or another my cost of living always seemed to match or exceed what I was bringing home.
I know that there are many women today who are experiencing exactly the same thing; who are finding life quite financially challenging at the moment and who, despite having learned all they can on how to budget, how to cut costs and manage their money wisely, are still having trouble making ends meet.
Admittedly, saving for my future when I was young was not high on my list of priorities. I breezed through life thinking that all would be well, that I would one day marry my knight in shining armour and that I had plenty of time to sort all 'that stuff' out later. Sheesh!
If only I knew then what I know now!
To make matters worse, I grew up in a household where I was told that nice girls didn't discuss money". That to talk about money or to ask how much things cost, was considered ill mannered and unladylike.
Yes that was some time ago, (I am now in my early 50's) but I see now that my relationship to money growing up, my thoughts, beliefs and patterns of behaviour with money, had a severe impact on my ability to manifest money into my life and more importantly, on my ability to keep it and make it grow.
Financially, you could say that my life was a disaster. I have pretty much made every mistake with money possible over the years…but more about that later.
If there is one key thing that I learnt it was that money behaves just like a plant. The more we water and fertilize it, the more likely it will blossom and grow. Leave it alone, stop nurturing it and abandon it to the elements and in time it will whither and die.
If we don't nurture our money and take good care of it; if we don't place enough importance on it and value it highly enough so that we are compelled to put our time and effort into helping it prosper, then no matter where we invest it, no matter what we do to try and multiply it, it will never, ever flourish.
I think about it this way. If I can demonstrate that am good with money. If I am able to look after it and nurture it so that it prospers and grows, then how much more likely is God or the universe or whatever you want to call it, going to give me more of it to nurture and take care of?
Adversely, if I am someone who doesn't place a high importance on money; if I squander and waste it and allow it to slip through my fingers as I once did, then how likely is it that I am going to be given more of it to squander and waste?
So until next time, I invite you to start thinking about your relationship to money. Are you good friends? Are you enemies? Does the topic of money fill you with dread or are you comfortable talking about it with your family and friends. Does money stay with you or does it slip through your fingers like water? Do you discuss it with your girlfriends or do you just bitch and moan about the rising cost of living and leave it at that?
Whatever the case, please don't get disheartened. Whether you are feeling rich or poor right now. Whether you are feeling empowered around money or not. Each and every one of us has the ability to Master our money.
It's just a matter of getting to the bottom of the negative emotions and behaviours that we have around it and transforming them into something more positive.
I can help you do that.
Until next time,
Live life on your Terms!
Camilla x
Camilla Mendoza is a dynamic and enthusiastic facilitator, motivational speaker and life coach with a special interest and expertise in helping women to bring order out of financial chaos.
She currently works with both private clients and small business owners helping them to gain and maintain control of their finances. In addition to working on the practical issues of money management, she also shares insights into the workings of the subconscious mind and explores the repetitive patterns of behaviour that stop us from getting what we want from life.
Camilla's 'Money Mastery for Women' workshop helps women to transform their money mindset into one of abundance and prosperity. It also teaches women powerful strategies to help them manage their money; get rid of debt quickly and create sustainable wealth for their future.
She is passionate about showing women from all walks of life, how to gain the power and freedom which comes from having financial independence.
Web: www.moneymasteryforwomen.com