Being Comfortable is Overrated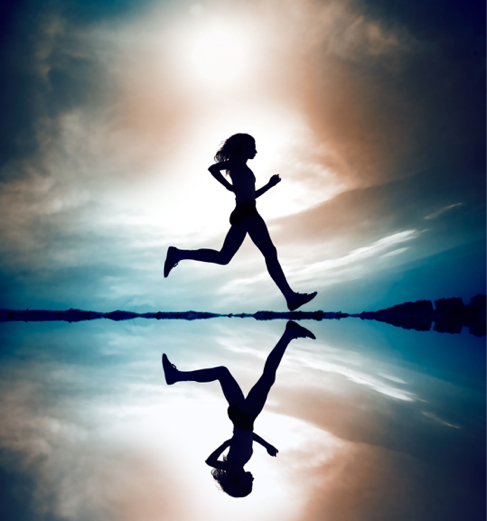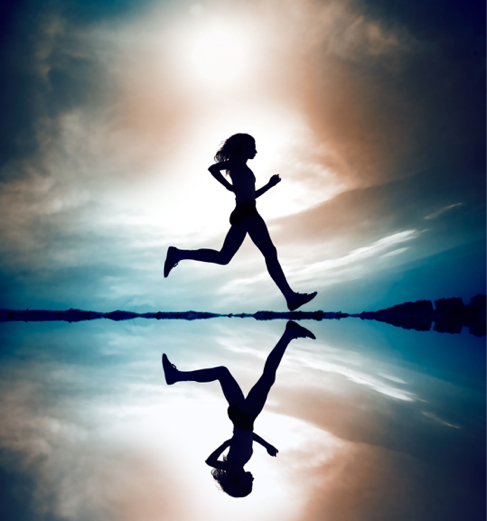 How often are you so nervous that the butterflies in your stomach make you feel sick? So scared that you wonder if you've made the wrong decision? So removed from the comfort of your everyday that you question your sanity?
Life happens when we step beyond our comfort zone. It could be asking for a promotion or a pay rise. Those first few months coping with a new baby. It could be diving off the 10m platform, running your first marathon or simply pushing beyond your usual limits in a training session.
Some of the biggest fears I've overcome are now a normal part of my life. The best example I can think of is ocean swims. I used to pull out of races in a panic. I have the scars to show that one time I was so scared, I couldn't focus on where I was going and swam into a rock (no waves, no currents, just blinded by fear). I was scared to even go to swim squad. But not now. I swim in a squad every week and I've done a handful of the big ocean swim races. And it still feels so good, every single time I cross that finish line.
Like the rest of life, sometimes we need to go beyond our comfort level when we train. Every training session needs to be a little challenging. At least 1 session a week needs to be very challenging. And every now and then you need to really push yourself, just to prove that you can. Here's a high-intensity training session that is perfect for anyone who can run, swim, cycle, kayak… anyone who can propel themselves from A to B.
Set yourself a course that will take roughly 2 minutes. For example, run a stretch of road or a lap of a field, swim 100m or cycle around the block. Cover this distance as fast as you can and time yourself.
Round 1
Add 25% to your time to create a turnaround time. So if it took you exactly 2 minutes to cover the distance, your turnaround time is 2 minutes 30 seconds.
Start your watch and cover the distance as fast as you can, then turn around and do it again as soon as your watch reads 2 minutes 30 seconds.
Repeat until you have done 5 efforts, turning at 2 minutes 30 (or your equivalent time), then take a break for a couple of minutes.
Round 2
Double the turnaround time, because you are going to be covering double the distance. Start your watch, cover your course twice without stopping, and then repeat it at your new turnaround time (5 minutes for the example). Continue until you have done this three times, then take a break for a few minutes. The breaks between efforts will feel nice and long when you do round 2.
Round 3
Go back to your original time (2 minutes), and add 15% (12 seconds).
Start your watch and cover the distance as fast as you can, then turn around and do it again when your watch reads 2 minutes 12 seconds. So if you take 2 minutes 11 to cover the distance, you only have 1 second before you start again. Trust me, you'll be cutting it fine by the end of the session.
Repeat until you have done 5 more efforts, and then take a break for the rest of the day – well done!
It can be easier to live a little life. To stick with what we know and keep challenges few and far between. But since when was easy the best option? Why not be a role model for your kids, an inspiration for your friends and a surprise to yourself? Who knows what adventures you'll find on the way.
Gretchen Masters loves helping everyone to get fitter, healthier and happier. With the solid foundations of an exercise science degree and over 10 years experience in the fitness industry, Gretchen knows how to help you to get the most out of your training.
Gretchen's biggest project these days is Spring – a national campaign delivered online to fight depression. Held each September, members follow daily fitness plans, eat good mood food and access meditation podcasts. They track their mood and watch it soar. All of the profits from Spring are donated to mental health charities.
Gretchen also delivers corporate wellness programs and writes regular columns for Inform magazine. When she's not busy boosting health and vitality all over Australia, you'll find Gretchen planning her next trip to France. Each July, Gretchen shares her passion and guides groups from the French Alps to Paris, following the Tour de France.
For more information
P 1300 65 25 66