Exercise for Busy Mums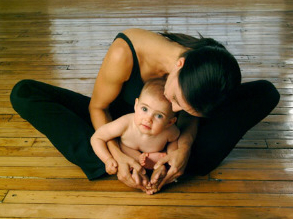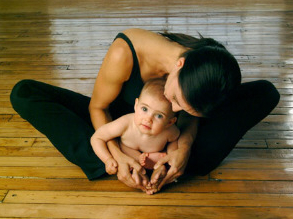 Being a mum is a very time consuming (but rewarding) role. You are always running around doing things for your family and, let's be honest, that doesn't leave much time for you. When you finally do find some time, the last thing you feel like doing is exercise.
Being a fit and healthy mum is not only important for you, but also for your family. Mums who take the time to exercise regularly have more energy and actually feel more motivated to attack those tedious daily housework and parenting tasks.
Keeping fit and healthy doesn't mean you have to exercise for hours on end. If you exercise at the right level for 30 minutes, that is enough to get the health benefits you need. You need to get a bit puffy and sweaty for those 30 minutes to be working hard enough.
What Exercise Should You Do?
There are a whole range of activities you can do. It depends on your circumstances, but there is something for everyone.
Walking

Bush walking

Bike riding

Gym (they often have crèches)

Aerobic classes – there is a huge variety from boxing classes through to yoga, and you can even do it at home if you prefer

Playing sport – this is a great social activity as well

Swimming

Aqua aerobics

Hire a personal trainer

Find a good workout website
Benefits of Exercise
Setting a good example and being a good role model are both great benefits of exercising regularly. You'll have more energy to run around after your kids, and to play with them too! Most kids love playing active games, especially with their parents. If your kids don't like being active, maybe you need to set the example first.
A few other benefits are:
You will feel better and sleep better

Regular exercise helps prevent all sorts of diseases like diabetes, heart disease and obesity

Regular exercise also leads to fat loss – and who doesn't want that?

It can be a great social time with your friends, and a good chance to make some new ones
Exercise is one thing many mums find hard to do, but many are already doing it and loving it! No matter what your circumstances are, there's something you can be doing to get more active. The benefits will speak for themselves!
Leanne is a qualified personal trainer and weight loss consultant. As a devoted mum, she has spent much of her life being a healthy role model for her three now grown up children.
Hundreds of women have benefited from Lee's health and fitness advice, tips and tricks, meal and recipe ideas, and exercise programs. She loves helping women learn how to stay healthy and get the most out of life while being busy mums. She has a new website coming very soon.