Exercises for Busy Women: Burn Fat Quickly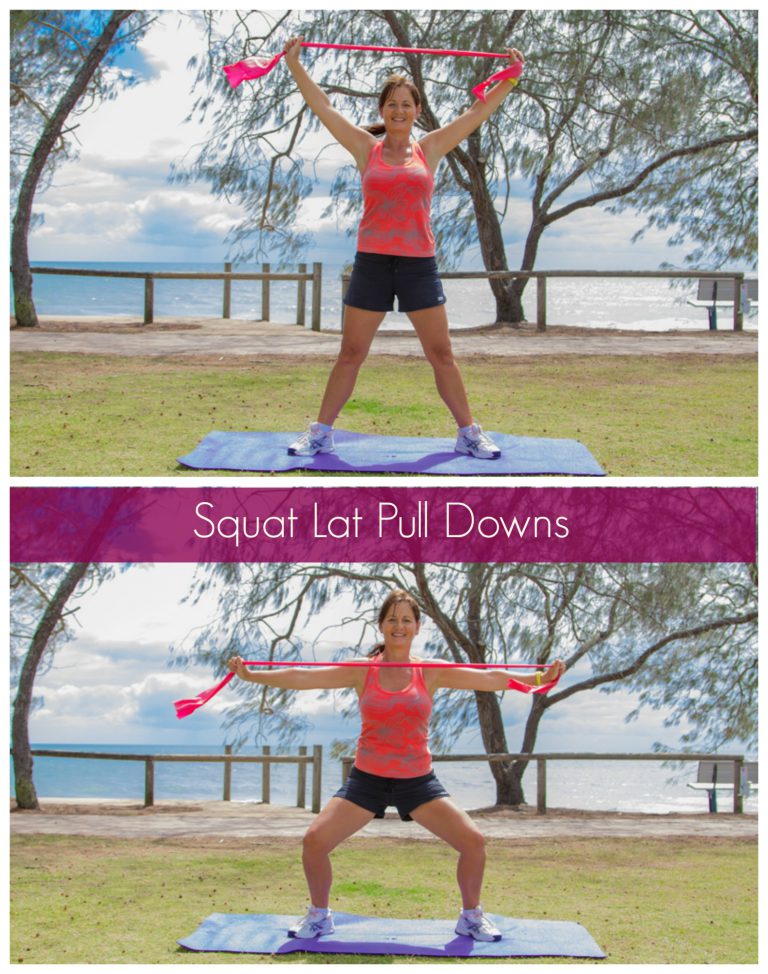 Burn Fat Quickly
Finding time to exercise when you're a busy mum can be very hard. Ladies are always asking me, "how can I exercise when I'm busy all day with the kids"? That's what inspired me to create the Resist It Bands Workout For Busy Women (you can check it out here www.resistitbands.com). The workout is in four sections that you can do on their own or together, depending on how much time you have.
If you don't have an hour to spend exercising, that fine. Just find 10 -15 minutes whenever you can. Doing something on a regular basis is so much better than doing nothing at all.
As you know I love using resist it bands to workout with – and one of the main reasons is they help you burn more calories because you are engaging your muscles at every stage of the exercise – so you need to do less to burn more. How good is that!
I'm going to share with you an exercise that you can fit in around your schedule. This is a compound exercise which means it works lots of muscles in one go. You can do this exercise while you are waiting for the jug to boil, or any time you can find a couple of minutes. The more often you can do it the better.
If you have a Resist It Band, now's the time to get it out. You don't have to worry about the kids dropping it on their toes!!
Try this exercise to burn fat quickly
Squat Lat Pull Down: Stand with feet wide apart and toes turned out. Hold band with hands about 30cm apart with slight stretch above your head (Picture 1). Lower into squat position and pull hands out wide and down in front of chest (Picture 2). Slowly return to starting position, keeping tension on band at all times.
If you don't yet have a Resist It Band, then you could always hold your baby/ toddler while you do the squat to add some extra resistance.
You can do squats when you stack and unstack the dishwasher, when you are hanging the washing out or when you need to pick something up off the floor. That way you are protecting your back and working your legs and butt. Next time you are vacuuming do ten squats when you finish each room. Can you think of any other ways to add more squats into your daily routine. I would love to hear them.
Leanne Shorter is a mum of three grown children. She has remained fit and healthy while raising her children, working full time and running a business and a household.
She is a qualified personal trainer and weight loss consultant. She has all the advice you need to stay healthy while being a busy mum. Check out her websites www.leeshealthywomensclub.com and www.resistitbands.com or find her on Facebook at facebook.com/leeshealthywomensclub.