Fitness Plans: Do You Like a Challenge?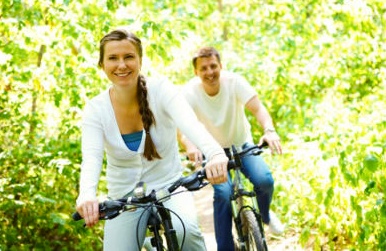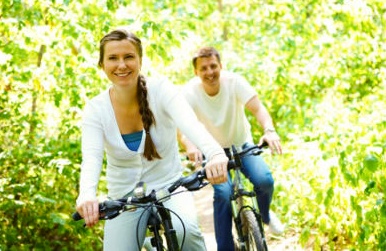 This month I'm going to have a little rant about the fitness industry. This is something that I feel very strongly about and really hope that some of you read this and take a second look at some of the things I'm going to be talking about.
It seems to me that almost every day we are bombarded with some new way to lose weight and look amazing.
There are 12 Week challenges, 30 day body blitzes, 30 day shreds, bikini challenges, and the list goes on and on and on. Why do we have to challenge, blitz, shred, wear a bikini? When has that become the measure for how you look after your health?
I understand the theory behind a lot of these plans, and that is to appeal to our vanity and our insecurities. I believe the people selling you these plans don't really care about your health and fitness, they are more concerned about their bottom dollar.
Fitness and health should not be something you do for 12 weeks, 2 months, 30 days. It should be something you do all the time. I guess a 365 day fitness plan doesn't sound so glamorous and sexy and in today's world of instant gratification, it certainly doesn't appeal to the masses.
By going on one of these plans you are subconsciously telling yourself that you are only doing the "challenge" for a certain period of time, therefore you will finish the plan and then all will be right with your bikini body. Starting and stopping exercise and dieting has been scientifically proven to be unhealthy for you, yet all these "health experts" keep trying to sell this to you.
If you exercise at an intense level for a period of time then your body gets used to that, so when you don't work out at that same intensity you will have trouble keeping your fitness up and the weight off.
You really need to be exercising at a level that you can maintain for the long term.
Children and teenagers today are learning these bad exercise and eating habits from their parents and the media. We are setting them up for a life of yo-yo dieting and exercising.
It's time to get back to some common sense when it comes to your health and fitness. Most women don't look like a super model in a bikini and by challenging, blitzing, shredding or whatever the new craze is unfortunately you probably never will – and that's ok. Stop putting so much pressure on yourself, workout at a level you can maintain for the long term, eat healthily as often as possible and put a smile on your face.
Leanne is a qualified personal trainer and weight loss consultant. As a devoted mum, she has spent much of her life being a healthy role model for her three now grown up children.
Hundreds of women have benefited from Lee's health and fitness advice, tips and tricks, meal and recipe ideas, and exercise programs. She loves helping women learn how to stay healthy and get the most out of life while being busy mums. Check out her website www.leeshealthywomensclub.com.au or find her on facebook @leeshealthywomensclub