Keeping the Jolly Tummy out of a Happy Christmas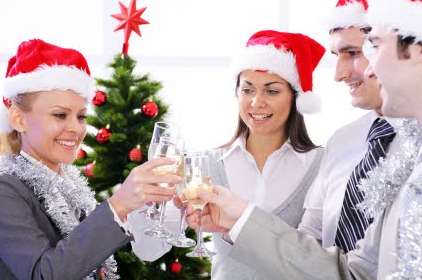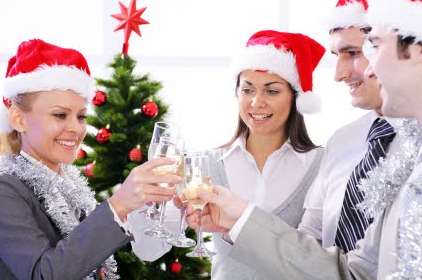 Christmas is a time of year we all look forward to. It's a time for family, fun and food. It is also the time most of us seem to come unstuck with our healthy lifestyles. But it is possible to have a great Christmas and festive season without piling on the weight.
Here are some tips to keep you and your family healthy this holiday season.
Eating and Drinking
December is not the month to focus on weight loss. Concentrate instead on weight maintenance and you'll enjoy the festive season without guilt. It's not practical to try to lose weight over Christmas.
You can enjoy your favourite Christmas foods – but don't overdo it. Remember foods such as chocolates, lollies, chips and dips are available all year – so no excuse to overeat these.
Plan your food ahead and write a shopping list. This will help you not to buy too much food and to resist temptation when you see those yummy treats on special.
Summer is a great time to eat fresh healthy foods. Enjoy fresh fruits and vegetables in season, such as mangoes, watermelon, cherries and blueberries. Even kids love these!
Make the most of the summer fruits abundant at this time of year. Why not try a delicious fruit salad like this one http://catchmyparty.com/photos/739410 on Christmas day?
Try a fruit punch for celebrations rather than soft drinks, cordial and alcohols. Try to drink lots of water too, especially if you're spending lots of time in the sun.
Reduce the amount of kilojoules you drink by choosing tall, skinny glasses. A recent study has shown that people pour 20 to 30 per cent more alcohol into wide, short tumblers.
If you've been outdoors in the sun, have a drink of water before cracking open some of the alcohol. Water will help with dehydration, alcohol won't. Alcohol actually works to dehydrate the body.
Exercising
Don't forget to maintain a routine with your exercise. You don't have to keep up the gym schedule, but just keep active. It's as easy as going for a morning walk.
Make sure you get out and play with the kids these holidays. Even simple activity is still activity! Plus the fresh air and sunshine is good for you.
Ask Santa to bring some active toys for playing with the kids – like cricket sets, balls, beach toys, bikes, roller skates etc.
Get out early before it gets too hot for a walk or other activities. Don't do exercise in the middle of the day – you're more likely to get sunburnt and dehydrated. Plus, it's too hot to stay out very long.
If you're away from home, go for a walk to see the surrounds, take exercise DVDs, see what's on where you are – there will often be group dance classes, beach activities, local fitness groups etc. Meeting locals is a great way to find out more about the area too.
Try doing some water walking or aqua aerobics next time you take the kids to the pool.
Washing the car is great exercise and you can keep cool at the same time.
Have an all-in water fight with your family and friends.
Ditch the car and go for a bike ride or simply walk. You'll relax into holiday mode better, get fit and enjoy yourself more.
Remember it's all about balance. You don't have to go into the new year feeling heavy and unhealthy. Make the choice and stay healthy this festive season.
Leanne Shorter is a mum of three grown children. She has remained fit and healthy while raising her children, working full time and running a business and a household.
She is a qualified personal trainer and weight loss consultant. She has all the advice you need to stay healthy while being a busy mum. Check out her website www.Leeshealthywomensclub.com.au or find her on facebook @leeshealthywomensclub.