Top Tips on How to Get the Best Results from Your Heart Rate Monitor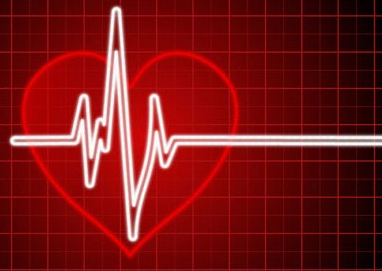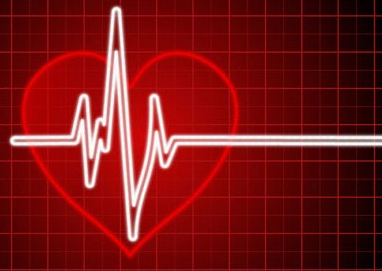 Why Use a Heart Rate Monitor?
Heart rate monitors are for anyone exercising with a goal in mind. It doesn't matter whether you are interested in heart health, losing weight, striving for better conditioning or rehabilitating from any injury or training to compete – heart rate monitors are a great tool. They will also help you exercise effectively, stay motivated and get results.
Motivation
Statistics show that over 70% of people who begin an exercise program will quit within the first 6 months and many within the first few weeks. What makes it so hard to stick to an exercise program and why do they give up so quickly? One of the major factors affecting adherence to exercise is loss of motivation. Most people will start an exercise program with a specific goal or need in mind, however many people then run into common obstacles that cause them to lose sight of these goals and begin to lose their motivation to keep going.
This is where a heart rate monitor can help provide the solution to many of the obstacles that can stand in the way of succeeding in an exercise program.
A Heart Rate Monitor Keeps You in Your Zone
If you want to reach your exercise goals, it's important to stay in your target heart rate zone during workouts. A heart rate monitor is your constant reminder of the intensity and quality of each workout session.
A Heart Rate Monitor Shows Your Progress
It takes four to six weeks of consistent exercise before you begin to see any external changes to your body. Although you can't see them, internal improvements begin to take place immediately such as your heart rate efficiency rating for your entire body. As your fitness level improves, your heart rate improves along with it. A heart rate monitor gives you a physiological window into your body's response to the daily improvements in your physical health.
A Heart Rate Monitor Eliminates Frustration
If your heart rate is too low during exercise your body reaps little or no benefits. This means you're not likely to see the results you want, like weight loss or increased endurance. If your heart rate is too high during exercise you may tire too quickly and become frustrated, or even run the risk of injury. In either case, you're likely to quit exercising because you're not getting the results you want or because it's simply too difficult. A heart rate monitor keeps you exercising by showing you results that you otherwise would not see.
A Heart Rate Monitor Keeps You Safe
Exercising too hard can put you at risk for injury. A heart rate monitor reminds you of the safe and effective heart rate intensity in which you should exercise and warns you when you leave that safety zone.
Exercise results can be improved with proper use of a heart rate monitor.
There have been FIVE identified heart rate zones, providing a simple way to set training zones based on your goals for exercise.
The Five Cardiovascular Training Zones
Zone 1: Healthy Heart. At 50%–60% of Heart Rate (HR max), this zone is low-intensity training and provides primarily metabolic and emotional health benefits. Training in this zone can lower cholesterol, reduce emotional stress and improve blood pressure.
Zone 2: Temperate. At 60%–70% of HRmax, this zone is low to moderate exercise intensity and burns more calories from fat and more total calories than does Zone 1. People training in this zone may start to sweat, yet they are able to carry on a conversation without any difficulty. Sometimes, Zone 2 is also known as the "recovery zone."
Zone 3: Aerobic. At 70%–80% of HRmax, this is the zone that drives endurance capacity—the ability to sustain exercise over a long period of time without fatigue. The aerobic zone provides improvements in fitness level by increasing mitochondrial density and enhancing fat utilization, resulting in more total calories expended per exercise minute. This zone is more challenging. For a trained exerciser, this zone is considered "somewhat hard," with a rating of perceived exertion (RPE) of 5–6.
Zone 4: Threshold. At 80%–90% of HRmax, this zone was once thought to be only for athletes and competitors, however, it is for anyone who wants to get fitter and faster. It is named the Threshold Zone because it is for more fit individuals or those whose fitness goals are to improve speed for performance. The reason to spend time in Zone 4 is to create training changes that lead to improved aerobic capacity. When your muscles' ability to tolerate lactic-acid concentrations increases, endurance can improve.
Zone 5: Red Line. At 90%–100% of HRmax, this zone requires a near all-out effort and can be sustained for only short periods of time. For competitive athletes, low Zone 5 heart rate numbers can be sustained for 20–35 minutes (5K race). For less fit individuals who enjoy hard training, Zone 5 places a very high metabolic stress load on the body and can be sustained for 2–5 minutes.
So put your new present to good use now and reap the rewards!
NEED MORE HELP – WANT TO KNOW MORE ABOUT HEART RATE MONITOR TRAINING?
Leanne Sklavenitis has been extensively involved in the Fitness industry in not only Australia but also the USA for over 20 years as an Online Fitness Expert, Group Fitness instructor / Personal Trainer and Speaker running a successful online home based fitness business.
She has won the Aquatic and Recreation Victoria Group Exercise Instructor of the Year Award, the YMCA Group Fitness Instructor of the Year Award, has presented to 5000 delegates in Singapore, spoken to numerous corporate organisations and presented at conferences. She has also been interviewed in Fitness Instructor editorials and written fitness articles for magazines.
Leanne currently runs her own Online Health & Fitness Motivation Business where she provides the latest health and fitness motivation and helps to motivate fitness clients "online" no matter where they live. Her 13 Week Online Fitness Forever Program has helped many clients to succeed in their health and fitness goals. She also has a health and fitness membership site which contains all the information you need to know about creating the healthy lifestyle you deserve.
Leanne Sklavenitis
www.fitnesstips.com.au