Putting it Out There: How to Display a Collection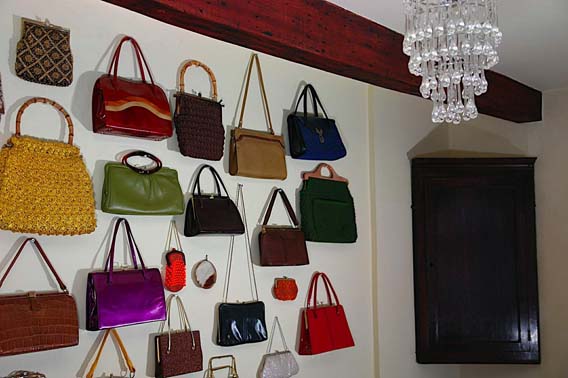 Most collections are gathered over the years, we are attracted to a certain style, others buy us gifts in the same theme & before we know it a collection has evolved.
So what do you do with it all, stick it all in a cupboard, buy a specific display cabinet or get a little more creative? There are so many interesting ways to display a collection & there are also some pretty simple guidelines to displaying well.
I love handbags & am gathering up quite the collection (unintentionally) of pretty vintage hand bags which are currently sitting in a draw but I would love to put them out like this on a wall.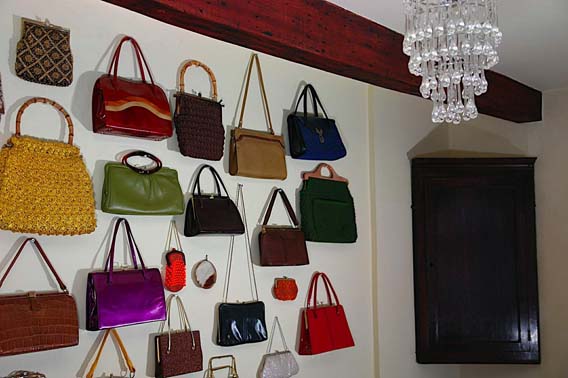 Mirrors are another popular collectable that look amazing on masse, clustering an eclectic mixture of mirrors, framed, etched, unframed & hand mirrors is an incredible effective way to bring an interesting & very upmarket designer look into your home, especially stunning in a dining room or entrance.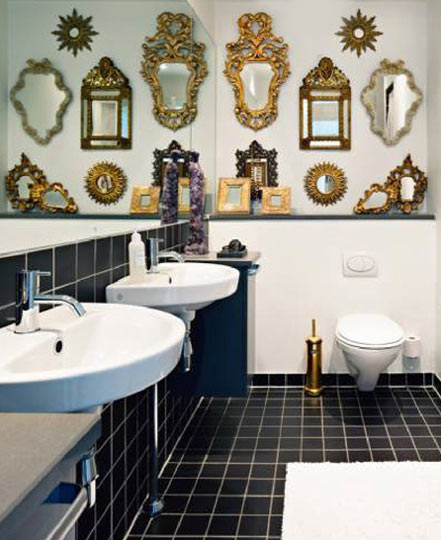 Bathrooms, well ventilated, are also a fabulous place for a mirror collection.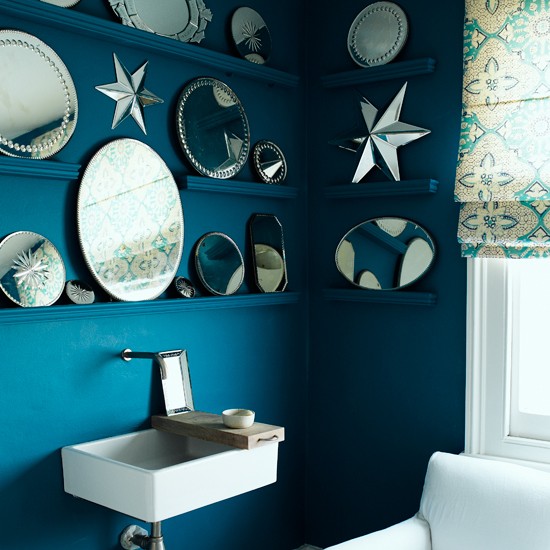 China is a common collection, one that can be used daily or never. I like to see china grouped in colours.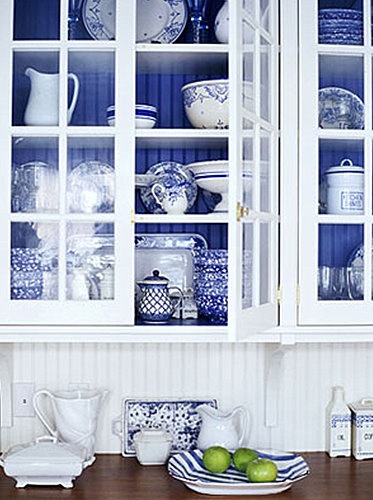 This pretty collection is enhance by painting the interior of the white cabinet in blue.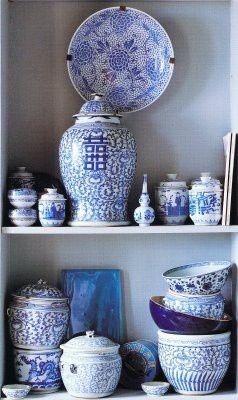 Blue & white are a classic china combination, whether Chinese patterns or classic Cornish ware they make a pretty cluster.
I love this collection of old keys, their worn & rusty patina is so warm. This is an incredibly easy collection to display.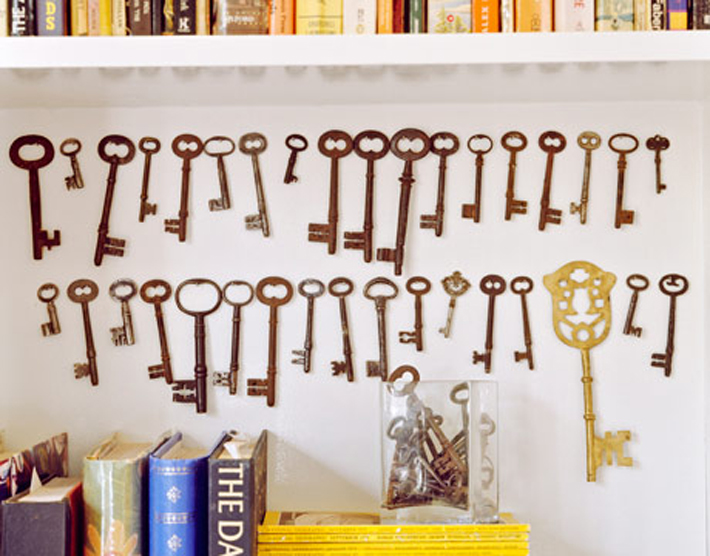 A collection of seashells is a common one, they are often so beautiful they deserve something a little special. This cluster of custom made wooden boxes is a fantastic idea, you can still take the shells out, move them around, dust, or completely change the whole display. I would love to see this idea used for something traditional like teapots, it could really work beautifully.
Anyone with kindy or school-aged children knows about the piles & piles of very precious & valuable artwork" that come home weekly. So what do you do with it all, displaying the works of your junior Picasso could easily cover every wall of the house….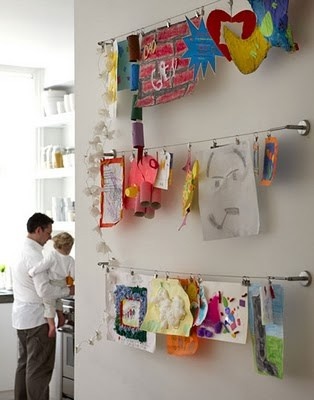 This is the best, find someone handy to attach wire lines (same as those used in the garden) to a blank wall, a few lines & a set of pegs & instant gallery! Every night you can add the newest piece while retiring another, your little darling will love seeing their amazing talents always on display & you can finally clear the bench or fridge.
Im all for displaying collections, but keep it under control, if you have been collecting china for 25 years just display your best pieces, even better, change them around monthly to keep it interesting. If you can try to keep colour groups together, too many different colours can be jarring to the eye. Whatever you've got, just put it out there!
Need more inside inspiration? Have a look at my blog www.ministeroftheinterior.blogspot.com.au.
Sources:
Martha Stewart Living
Google
Pinterest
Country Living
Apartment Therapy
Architectial Digest.
Jackie Roper is a full time Mum of 4,(5 if I count my husband, aka: the finance minister), part time colour & decor consultant, blogger & utterly addicted to all things homey. I believe that creating a beautiful home does not come from a catalogue but from the heart, I challenge my readers to step outside the showroom & explore & develop their own style with tips on how to & plenty of inspiration. Because we all need inspiration, everyday!