11 Favourite Family Recipes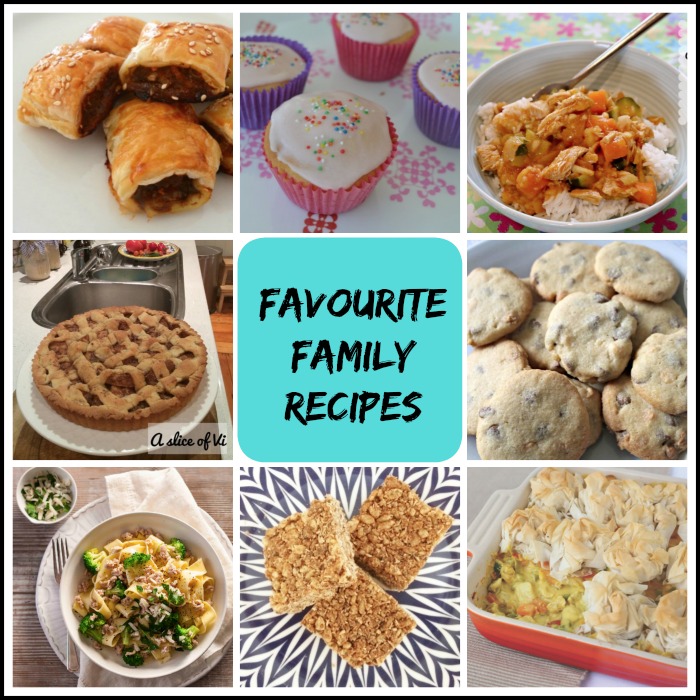 Trying to come up with meal and snack ideas the whole family will enjoy can be difficult, as it can sometimes seem as though you can't please everyone.  As parents ourselves, we understand your frustration, which is why we've put together a collection family favourite recipes your entire family is sure to love.  With recipes for dinner, dessert, lunch as well as snacks covered, you are sure to find something all of your fussy family members will enjoy.
There is something comforting about sitting down to a slice (or two!) or homemade Apple Pie, it really is a classic family recipe.  Now you can make your own with this amazing Dutch Apple Pie recipe.
The kids won't be able to resist this Chicken and Broccoli Pasta Bake.  All it takes is a few ingredients to put together this great family meal.
If you like chocolate chip cookies, you are going to just LOVE these Double Chocolate Chip Cookies.  This is such an easy recipe to put together and would make the perfect morning tea or lunch box treat.
Self Saucing Puddings are already a long standing family favourite in our house – but when you add Nutella? Well, that just pushes this recipe to superstar status!  You just have to try this super easy Nutella Self Saucing Pudding for yourself.
Treat your family to something a little special with this Rendang Beef and Vegetable Curry. The whole family will love it and it's a great way to sneak a few extra veggies into the kids too!
The whole family will love this Fancy Chicken Curry Recipe.  Why not replace the chicken with boneless fish or firm tofu for a delicious variation?
Give the kids a treat in their lunch box with these super healthy (and no bake!) Chocolate Rice Krispie Squares!
Sausage Rolls are an Australian classic.  They are the perfect treat at any event from a relaxed bbq, birthday party or even a night at home watching the footy or cricket!
Every cook needs the perfect cupcake recipe, and you simply cannot go past this classic – and best of all no fail cupcake recipe.
Growing up, Mars Bar Slice was always a staple at any birthday party. Now that I have my own kids, it's a tradition I want to continue, and when it only takes four ingredients to put it together – there really is no excuse!
This Sweet Chicken Curry is perfect for kids thanks to it's mild and lovely sweet flavour.
What are your families favourite recipes?