4 Easy Recipes Made with Yoghurt Your Kids Will Love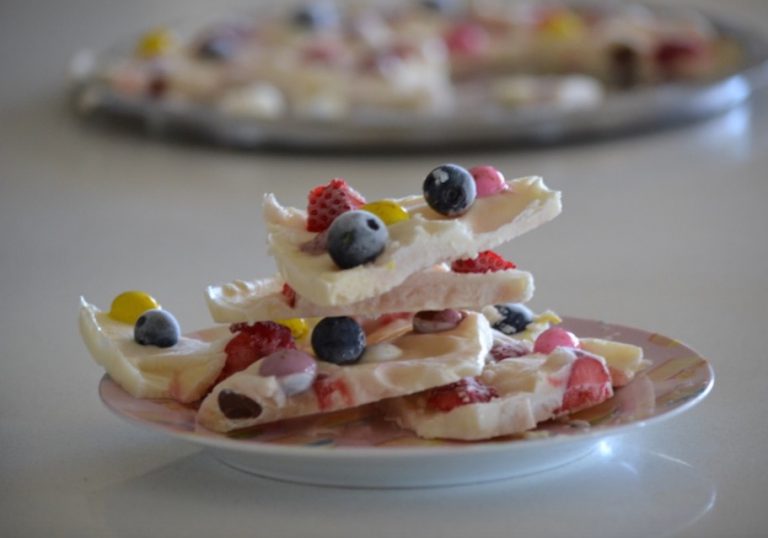 4 Easy Recipes Made with Yoghurt Your Kids Will Love
Sponsored post
When it comes to preparing food for our children, minimal fuss, maximum nutrition is every parent's food and snack mantra right? Few of us have the time to slave away in the kitchen for hours on end, and even if you do, there is no guarantee that they aren't going to turn their little noses up at it, is there?
That's why we've put together these 4 ridiculously easy recipes that you can make with 3 ingredients or less. Better yet, they take less than 3 minutes to prepare (although they will need to be popped into the fridge or freezer for 3 hours…so you will still have to plan ahead a little).
Of course, you can double the fun factor and let your kids help you to prepare them. My kids love picking out their favourite flavour CalciYum yoghurt range and matching it with their preferred fruits, for a tailor-made, fuss-free snack.
These yoghurt recipes also make for fun, healthy alternatives to regular party food and are a great way of getting your kids to eat more fruit.
You will need:
Your favourite CalciYum yoghurt
Your choice of fruit
Ice cream cones
Method:
Fill the cones with the yoghurt and your chosen fruit.
Place into the freezer for 3 hours to set.
You will need:
CalciYum yoghurt
Mixed fruit
Method:
Spread 3 tubs of CalciYum yoghurt onto a tray and top with fruit.
Place into the freezer for 3 hours to set, and then chop roughly to serve.
You will need:
Strawberry CalciYum yoghurt
Strawberry jelly crystals
Mixed fruit
Method:
Prepare the jelly as per the pack instructions, but only add half the amount of cold water specified. Allow to cool for 15 minutes before stirring in 2 tubs of CalciYum yoghurt. Pour into 4 -5 individual cups and add your choice of fruit.
Put in the fridge until set.
Note: Do not use pineapple, kiwi, papaya or mango as these cause the jelly not to set.
You will need:
Your favourite CalciYum yoghurt
Method:
Tip the yoghurt into a sandwich bag and seal.
Carefully cut across one corner so that you can use the sandwich bag as a piping bag.
Squeeze small dots of yoghurt onto a tray. Kids love doing this, and it doesn't matter if they are different sizes and shapes.
Place in the freezer for 3 hours to set.
Of course, for a tasty, nutritious snack on the go, yoghurt without any of the bells and whistles is always a firm favourite with kids and CalciYum have yoghurts in convenient pouches, so you won't need to worry about packing a spoon, or them making a mess.
CalciYum yoghurts are great tasting snacks that kids can't get enough of and so why not take a favourite and make it even more fun these school holidays by getting creative with how you eat it.
CalciYum is made with whole milk giving it a delicious creamy taste, making it perfect to eat on its own or in one of these fun recipes.
For more creative ideas you can do with your kids, check out the CalciYum Facebook page.