Cucumber, Chia and Ginger Smoothie Recipe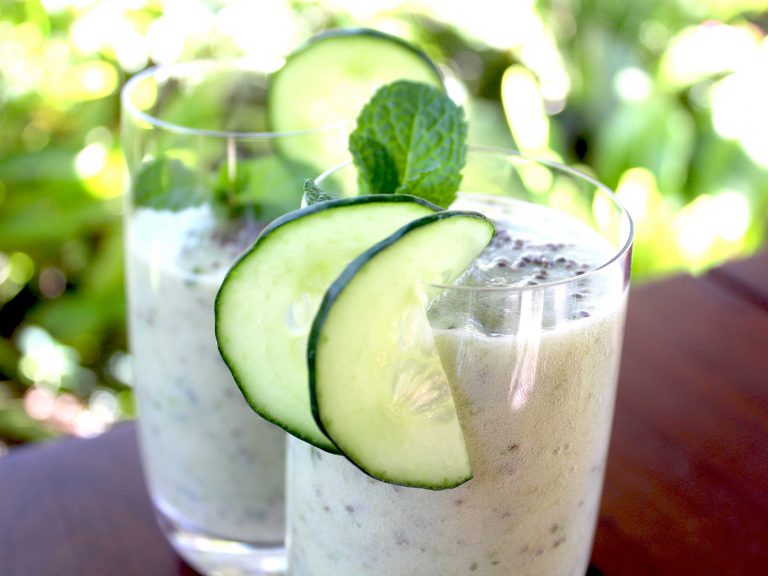 Cucumber, Chia and Ginger Smoothie Recipe
Serves 1.
Ingredients
* ¼ cucumber roughly chopped
* 1 frozen banana chopped
* 1 cm spoon freshly grated ginger
* 1 tea spoon chia seeds
* 250ml Original Buderim Ginger Beer
* Add filtered water if you like your smoothie thinner
* Cucumber and mint for garnish
Method
1. Layer cucumber, banana, fresh ginger and chia seeds in a blender
2. Add ginger beer
3. Blend mixture until smooth, adding water for a thinner smoothie.
4. Garnish with mint and cucumber
This recipe was created to celebrate Buderim Ginger's Ginger Beer, Ginger Beer & Pear, and Ginger Beer & Guarana 4 pack ranges now being available nationally at Coles. For more information visit www.thegingernet.com/ginger-beer