Mayver's Christmas Bark Recipe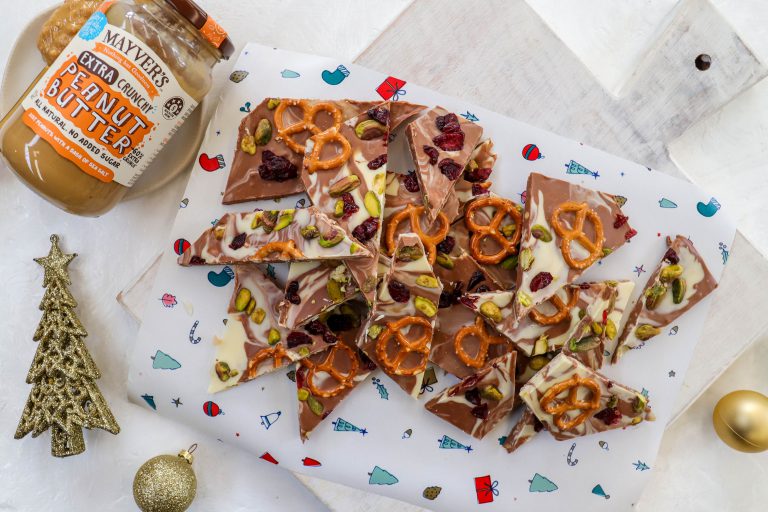 Mayver's Christmas Bark Recipe
Recipe by Susie Burrell
Makes: 20-25 pieces
According to leading dietitian Susie Burrell, relaxing our eating habits during the festive months is expected. However consuming foods with high levels of sugar can leave you and your family feeling more like a Christmas grinch, dealing with mood swings, weight gain, skin issues, headaches and energy burnout from a short-lived sugar rush.
For a protein rich snack that will help slow down snacking (and keep you sane), Susie recommends trying one of Mayver's delicious recipes, such as this Christmas Bark, as a healthier alternative for Christmas gifts and car ride treats.
Ingredients
200g dark or milk chocolate
200g white chocolate
1 cup Mayver's Extra Crunchy Peanut Butter
1/2 cup pistachios
1/2 cup low sugar cranberries
1 cup pretzels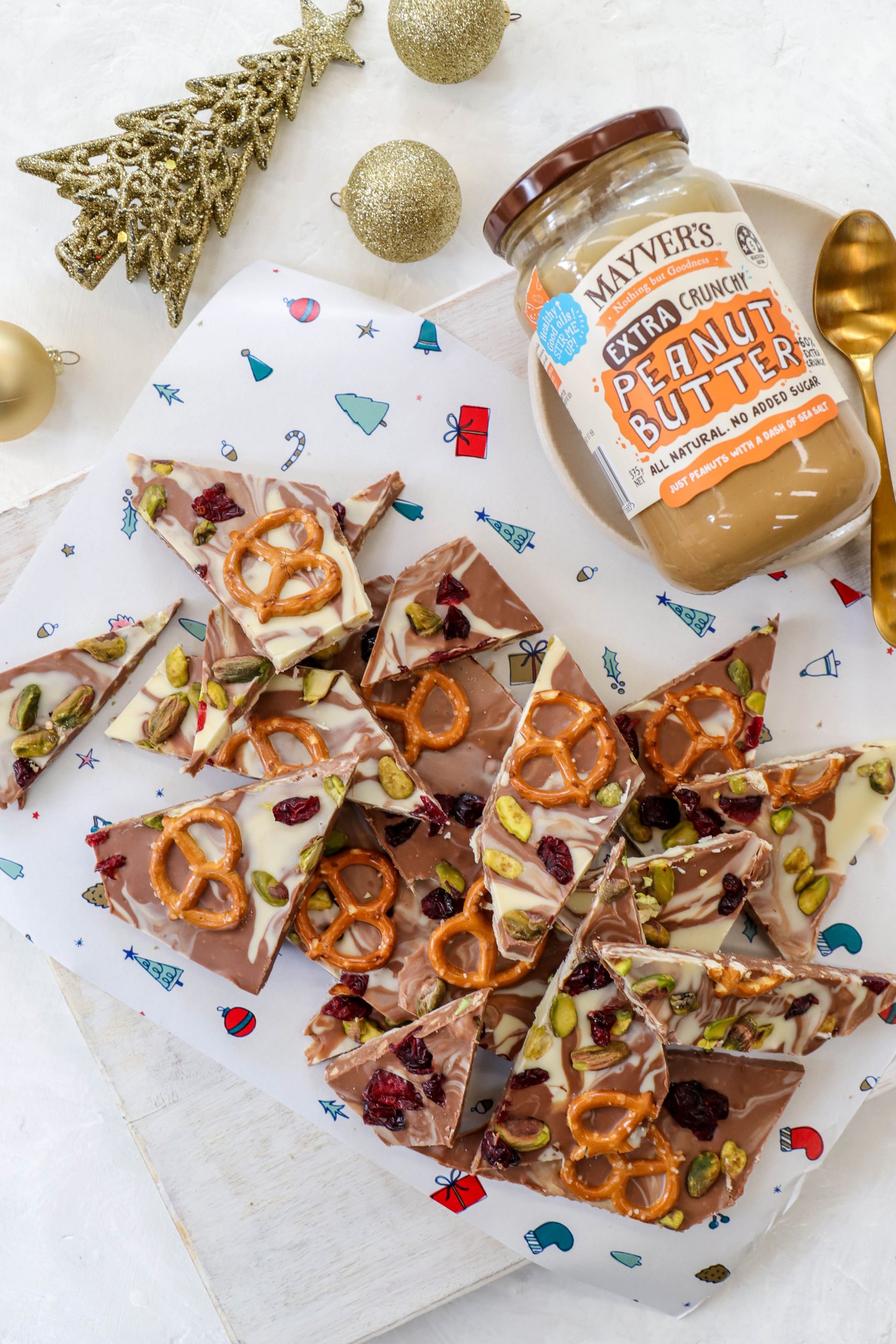 Method
Melt chocolate over low heat. Stir in peanut butter.
Pour into baking tray lined with baking paper.
Top with a mix of cranberries, pretzels and pistachios.
Allow to set in fridge for 2-3 hours. Then break and serve.